Fin-tech is having a huge impact on the financial services in India. It has been largely dominated by the lending and payments companies in India. Initiatives like the India Stack [UPI, e-KYC, Aadhar] by National Payments Corporation Of India [NPCI] have been instrumental in leading the Fin-tech revolution. As of 2018, it has been estimated that India has around 19 crore adults without a bank account despite efforts from the government. Digital payments is a rapidly growing sector in India today with multiple players capturing various pockets of the market.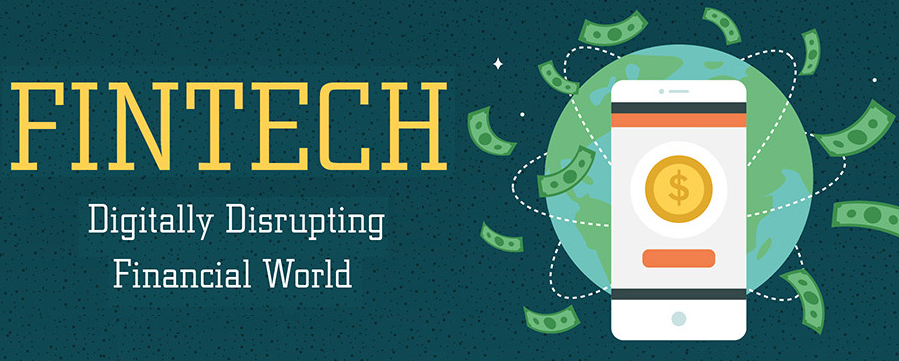 In this dynamic space, MoneyOnMobile brings to the table a unique and revolutionary concept of Digital payments for the unbanked and under-banked through means of financial inclusion and self-dependence.
MoneyOnMobile helps these consumers to successfully adopt digital payment practices through use of just a basic feature phone to make life simpler and easier. Users can simply convert physical cash to digital cash by visiting any MoneyOnMobile retailer base store or by activating services through a SMS or by downloading the MoneyOnMobile app.
MoneyOnMobile has been designed to work across all mobile phone handsets, from the most basic to the most advanced. By using the innovative m-Wallet from MoneyOnMobile, one can recharge a mobile; pay utility bills; top-up a DTH account; shop for any goods or services; buy travel related services such as – rail/air/bus/movie tickets and even handle banking transactions – all from the comfort of a mobile phone. MoneyOnMoney's success to reach the remotest parts of India makes them the standalone prepaid instrument in the market today. Today we have a chat with Mr. Harold Montgomery, CEO – MoneyOnMobile about the MoneyOnMobile retailer eco-system, Fintech enablement, Digital India, etc. so let's get started with the Q&A…

Can you walk us through the MoneyOnMobile – company, services, etc.
MoneyOnMobile is one of India's largest mobile phone-based payment provider in India catering to the unbanked and under-banked population. We primarily operate through a well-connected network of distributors and retailers who are enabled with semi-closed payment instruments or pre-paid wallets to offer various financial services.
MoneyOnMobile offers a vast range of services including money transfer, bill payment, MOM Cart, MOM Capital, DTH payment, mobile recharge, travel tickets, two-wheeler insurance, etc. MOM ATM is another innovative solution that is worth a mention – it is a mobile point of sale device that enables brick and mortar stores or any existing MoneyOnMobile channel partner to facilitate cash withdrawals to customers by swiping their debit/ATM cards.
These services are offered on real time basis irrespective of geography, time and mobile operator within the country. The dynamic services of MoneyOnMobile can be activated through a simple SMS, APP or web portal.
MoneyOnMobile is headquartered in Mumbai in India and Dallas in the US.  I am based in the US along with Scott Arey – CFO and Will Dawson – COO. You can more details about it here.
There is a lot of push for Digital India and there is a major competition with different PSP's like PayTm, PhonePe, including BHIMP from NPCI, what are some of the core differentiators of MoneyOnMobile vis-a-vis other PSP's since most of them provide plethora of services like Mobile/DTH recharge, Money Transfer, Bus Booking, etc.
Today the top Payment Service Providers [PSP] present in the Indian market deal with cashless transactions. Their target audience primarily have active bank accounts and other necessary means like a network enabled smartphone. MoneyOnMobile however caters to the under-banked and unbanked population who deal with physical cash on daily basis.
Through us, customers can access online services by just walking up to a MoneyOnMobile enabled retailer store requesting for payment of bills, DTH services, travel booking, etc. and pay for products and services through physical cash. The retailer collects cash from the customer to complete the process by pushing notification to the customer's mobile phone by means of a SMS – thereby also earning a small commission in the process.
Moreover, MoneyOnMobile has the capacity to handle low value transactions which opens up to a wider range of transaction opportunities for under-banked customers whose monthly income can be anywhere between 400-500 dollars or less. This is a huge disrupting factor vis-a-vis other players. MoneyOnMobile has also involved a low-cost processing approach that bypasses direct integration with banks or card networks; APIs is used to connect digitally with third parties. This reduces the cost and saves time which is essential for most customers. Check links 1 & 2 for reference.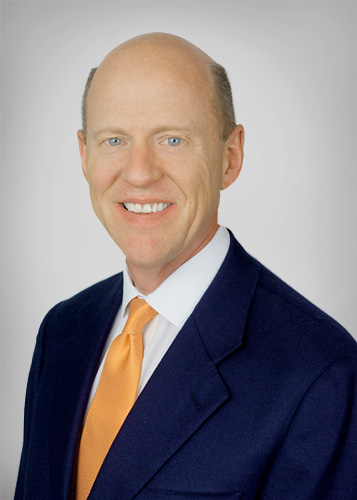 As MoneyOnMobile is mainly targeting the unbanked/BOP population, please comment on the market share of MoneyOnMobile in the digital payments [and services sector] and where does MoneyOnMobile team see the next level of growth in a diversified country like India ?
Since inception, MoneyOnMobile has signed up more than 350,000 retailers across 900 cities all over India. More than 2-billion-dollar worth of transaction has   taken place on behalf of 200 million Indian consumers with unique Indian phone numbers till date.
MoneyOnMobile caters to 600-800 million unbanked and under-banked population in comparison with other PSP players who cater to the remaining 200 million with active bank accounts. MoneyOnMobile plans to offer loans to shop owners via third parties and focus more on financial remittances sent within and outside India. Our more ambitious goal going forward is establishing 30,000 biometric-based MOM ATM systems by end of 2019 to support fee-based cash withdrawals throughout India. Refer this for more information.
There is a major push by the GOI for bringing more people under the banking umbrella, how does this shift affect MoneyOnMobile's game play/growth plan and how does MoneyOnMobile plan to offer services if major population becomes banked ?

A recent World Bank report stated that around 19 crore adults do not have a bank account in India despite efforts from the Indian Government. Almost 50 percent of bank accounts under various schemes remained inactive in the past year, owing to different factors including poor accessibility to banks, inadequate financial literacy and non-existent of a robust network infrastructure in the country. Moreover, currency circulation had returned to near pre- demonetization levels as indicated from an analysis of credit and debit card usage in the previous financial year.
All this indicates that concept of physical cash transaction is not going anywhere despite bringing more people under the banking umbrella. India's cash problem must be addressed at a much deeper level, this is an area MoneyOnMobile focuses to thrive and grow. MoneyOnMobile continues its effort to bring more retailers from the remotest parts of the country under its umbrella. In parallel, we also plan to diversify our service offerings, improve efficiency of transactions and add more MOM ATMs. More here, here and here.
Apart from customer experience, what are some of the advantages for a MoneyOnMobile AGENT in terms of commission, services, etc. so that he can recommend MoneyOnMobile over other PSP's
MoneyOnMobile's retailer assisted mobile payments model is structured to reward every member in the ecosystem –  distributors, merchants and retailers in this case.
Distributor agents typically scout and sign up retailers to enable MoneyOnMobile services. Every agent earns an incentive based on total payments volume each store/retailer under him/her generates. This acts as a great motivator for more distributors to register retailers who can bring in strong traffic in the area. Distributors are also encouraged to provide training and support to retailers who instill strong support system to grow.
Retailers earn through transaction based commission, once the retailer accepts cash from a consumer and directs the funds to the respective payee, the merchant gets a percentage of the profit gained from the transaction. MoneyOnMobile's business model ensures all stakeholders involved in the network are benefitted from each transaction and this has helped in registering more than 350,000 retailers throughout India. More details can be found here.
Though Demonetization happened in 2016, it had a major impact on all the sectors, but it resulted in a huge push in Digital Payments, how much growth in volumes did MoneyOnMobile observe during that phase and how did you keep the users hooked after that exponential growth phase ?

Demonetization had a different impact on MoneyOnMobile. While it had given adequate boost to the growth of digital payment apps and wallets, MoneyOnMobile witnessed a slight decline due to shortage of cash, which is core to our business. But on longer, demonetization succeeded in boosting growth of digital transaction and adoption of digital payment methods in semi urban and rural areas. Eventually with cash returning back to the system coupled with consumer trust and understanding of the importance in digital remittances, we have witnessed considerable growth post demonetization.
The key attraction for retailers and consumers to continue using MoneyOnMobile is the combination of bringing different services to a single location that will help people save tremendous amount of time & money. Another is the cost of investment to use MoneyOnMobile; the fact that consumers need only a simple mobile phone to use these services is a huge plus factor. More here and here.
We thank Mr. Harold Montgomery, CEO – MoneyOnMobile for sharing his insights with our readers. If you are retailer and planning to join the ever expanding MoneyOnMobile network, please download the MoneyOnMobile Retailer Prima from here. MoneyOnMobile Wallet for consumers can be downloaded from here. If you have any questions for Mr. Harold or his team, please email them here or share them via a comment to this article.