Erehwon Innovation Consulting, one of the top innovation consulting firms in the world and popularly known as the creators of the 'Orbit-Shifting Innovation' methodology announces Innovation Bootcamp 2019 which will be held on February 26th and 27th, 2019 at The St. Regis Mumbai.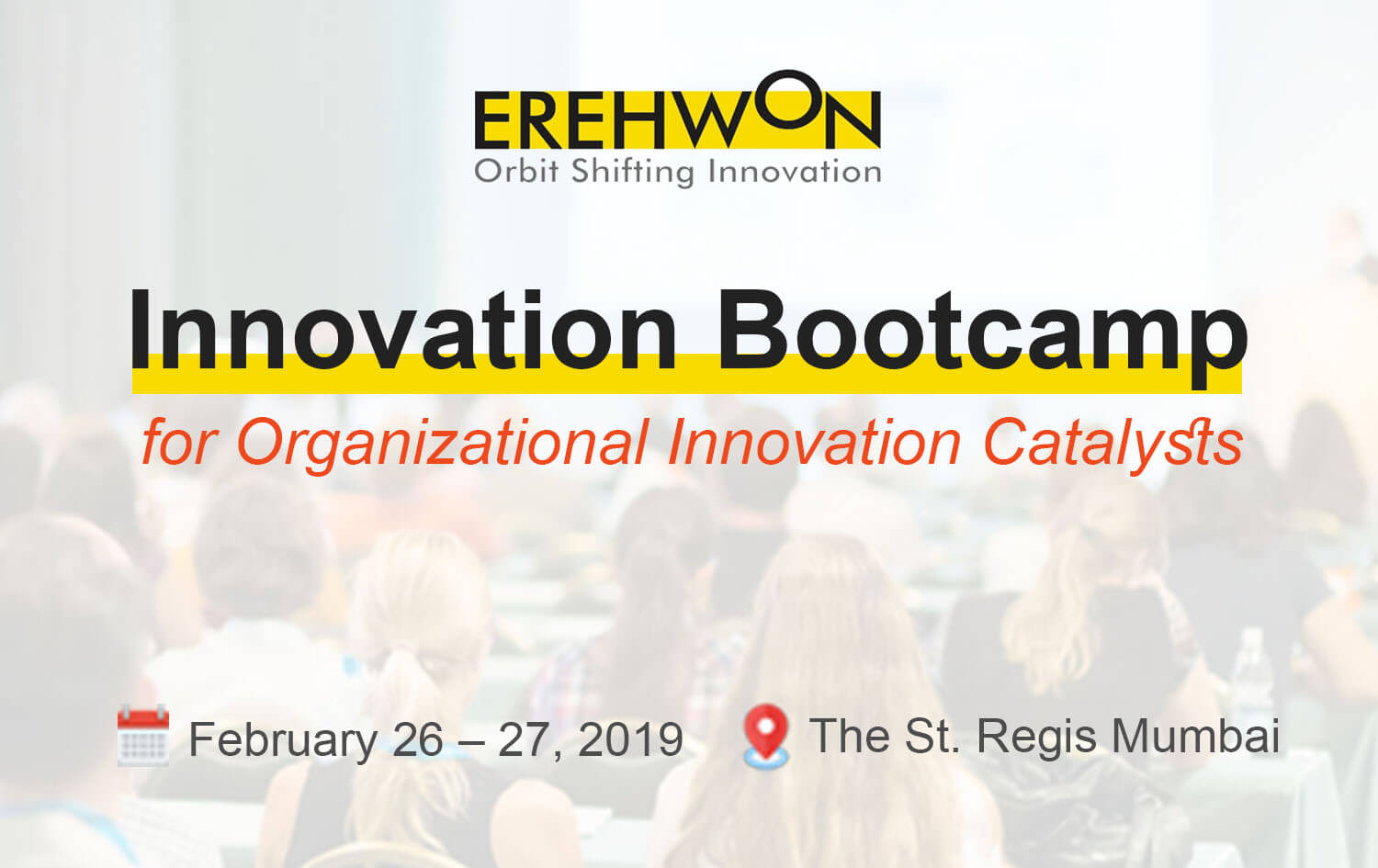 Executives from some of the top companies like Asian Paints, Max Bupa, ITC Infotech will be contributing as a keynote speaker in the conference. CIOs representing some of the top MNCs like Mercedez Benz, Reliance Industries, Panasonic will be joining as the thought leaders.
Erehwon planned this conference with a distinctive approach to transform the impact of innovation teams, making them central to the next horizon of growth. This Bootcamp is developed to ensure the Innovation teams have key takeaways at both organization and individual levels to unleash innovation journeys powerfully in their organizations.
Sudheer Kiran, Marketing Manager at Erehwon Innovation Consulting, said
This is not the usual passive learning conference where the learnings are individually driven. This bootcamp engages the entire organisation Innovation team in an intensely interactive format. The team taking part will learn from Innovation Specialists, Practitioners from across the globe and from Peers, by design. The focus is on clear, customized takeaways for all teams.
Key features of Innovation Bootcamp 2019
The Bootcamp is designed to trigger & facilitate new path breaking Insights from dialogues with
Successful Innovation Practitioners from across industries
Expert Innovation facilitators
Peers from across 20 ~ 25 other organizations
Who Should Attend?
This innovation Bootcamp is exclusively designed for participants who are individuals in Innovation roles along with their team:
Chief Innovation Officers
Innovation Heads
Event Details
Date – February 26 – 27, 2019
Time – 8:30 AM to 5:30 PM
Venue – The St. Regis Mumbai
Interested participants can register here.
About Erehwon Innovation Consulting
Erehwon Innovation Consulting is a pioneering innovation consulting firm with over 25 years of cutting-edge experience in being able to instill Breakthrough Innovation in the most legacy driven and the unresponsive environments – across different industries, cultures & countries. For more information, please visit Erehwon Innovation Consulting.