Moving to a new city, a new house or a new office always seems exciting; but it comes a whole new set of unanswered questions. Though you might try your level best to select the best packers & movers for the relocation job, there is a chance that you choose price over quality. Another problem that consumers face is there is no way to track their belongings in real-time. ShiftKarado was founded with an aim to eliminate these challenges and offer a stress-free and transparent shifting experience by introducing a technology-enabled platform. Created by the promoters of Star Worldwide, the leaders in international relocations, ShiftKarado seeks to create a disruption through its transparent and real-time solutions for the domestic packing and moving industry.

ShiftKarado is focused on providing superlative, reliable, time-effective and simplified solutions to consumers looking to relocate a home, an office or a vehicle. With its services launched in late 2016, ShiftKarado was rolled out to plug the gap in the highly fragmented and unorganized Indian relocation segment which often leaves consumers stressed and perplexed about process and charges. The promoters of Star Worldwide observed that the pricing and relocating process was opaque, time-consuming and challenging due to the lack of reliable movers and packers in the city at affordable rates.
Catering primarily to B2C – House & vehicle relocation and B2B – office relocation, ShiftKarado crafts customized packaging options from start to finish without customers worrying about anything. Today we have a chat with Sahil Mithal and Mrs. Aulina Mithal Sood, Co-founders of ShiftKarado about the business, technology behind the offerings, competition, etc. & much more. So let's get started with the Q&A….
Can you please walk us through on how did you come up with the idea of ShiftKarado and details about the core team behind the startup?
Our Founder, Mr. Atul Mithal saw a huge gap amongst the demand and supply of efficient packers and movers in the Indian market as compared to the international standards. He witnessed the problems of lack of rules and regulations, costly and poorly managed services and least to no security of cargo prevailing in the nation. It was then he started working on the idea and was later joined in by the company's co-founders Sahil Mithal, Aulina Mithal Sood and Ashish Mullick.
While Sahil helped in technological aspects of the company, Aulina's role is more customer-centric and training, while Ashish helped the organization in setting up of its initial structure, administrative and operation aspect. Then the employees kept coming on board and from being a newbie, the company has now become one of the crucial players in the industry leading in the race with its technological aspects.
Does ShiftKarado cater to the B2C segment only or it also caters to the B2B segment ?

ShiftKarado is not restricted to the B2C segment; it caters to businesses and institutions also and has a good clientele base in the B2B domain. Companies like Dainik Bhaskar, Prop Tiger, and CIANS  & OYO frequently hire ShiftKarado for transporting and relocating services.
Movers & Packers [in general the relocation market] is highly unorganized, how does ShiftKarado brings in more transparency and makes the sector more organized [than earlier] ?

In 2015, when ShiftKarado stepped into the packers and movers industry of India it was cluttered by companies that were providing unreliable services and ambiguous costs. An estimate for a move typically involved 2-3 days with the packers and movers wanting to first perform a home visit to conduct a Survey of the Items to be moved.
ShiftKarado simplified the entire process with its years of experience in international moving & a well-organized management system. The ShiftKarado Android App and Web Application were launched in August 2016 to provide a standard and simple interface for instant pricing, trouble-free bookings, and secure payments. This was a first one of a kind application in India and ShiftKarado had to rethink the pricing model that existed for decades to create an algorithm that would deliver prices to the customer in seconds not days.
The company makes use of the latest technology and analytic data to tailor their packing and moving services as per the customers' requirements and engages with its customers in an interactive way with quick information and updates. With a full-fledged team of analysts, ShiftKarado works on a data-driven algorithm to calculate the distance between the two relocation sites, the volume of goods to be shipped and the time required for packing.
There are many startups in the logistics sector [either catering to pure B2B/B2C/only e-commerce shipments] that are also solving the similar problem, what are some of the core USP's of ShiftKarado over these companies [in terms of technology, pricing, customer support, etc.] ?

It's the technological aspects of our company along with our understanding of the international standards that primarily set us apart and give an edge over the competitors. Other than that, we also offer our clients, be it households or corporate with the instant booking, instant quotation, urban mobility, security, as well as transparency in our services.
ShiftKarado is currently operational in how many cities in India ?
The company is headquartered in Gurugram and has branches in New Delhi, Bangalore, Hyderabad, Chennai, Chandigarh, Mohali, Gurgaon, Greater Noida, Faridabad, Ghaziabad, Pune, Navi Mumbai, Jaipur, and Kolkata.  ShiftKarado has also joined hands with OYO rooms for the Pan India relocation of their employees.
Does ShiftKarado work in the marketplace model or it has its own team of Movers & Packers ?
Being part of the Star Group Company, ShiftKarado is utilizing a mix of fleets, their own in-house fleet services and outsourced. Depending on the peak season & availability, they either use their own in-house fleets or outsource it from the third party in case of high demand, but always ensure quality is maintained throughout the move process.
How does ShiftKarado leverage technologies like Machine Learning, Deep Learning, AI and other emerging technologies, in order to provide deeper tracking of client's belongings [thereby ensuring that there are fewer customer complaints] ?
With a mobile app and website integrated with Artificial Intelligence (AI), ShiftKarado keeps the entire relocation process transparent and instantaneous. ShiftKarado's mobile app will have a live feature very soon which will enable the clients to track the status of their consignment. When the goods are packed, loaded, shipped, unloaded, and delivered, clients will get timely updates. Currently, ShiftKarado uses AI and data-driven technology to give out the exact quote for relocating any volume of goods between any two locations instantly. This includes parameters like destination, route map, nature of goods being transported, and the volume of the goods, as well as the floor on which the drop-off is to be made and whether or not a lift is available for higher floors. The initial quote, therefore, remains the final amount to be paid. ShiftKarado also has a feature of providing insurance protection which enables the customers to reduce the shipping stress while their office or household goods are in transit.
In the past, estimating the value for the potential insurance claim was manually done by the customers according to their estimate. This process was too inaccurate and time-consuming. However, development in the field of analytics has helped the industry to opt for insurance quickly and in the most efficient way. The data-driven suggestive pricing offered by relocation service providers nowadays helps in calculating the value of goods, which makes the whole insurance process smarter, more personalized, and much simpler.
What are some of the unique challenges that your team faced while servicing the B2B customers [either for complete office relocation/employee relocation, etc.] since B2B segment is very different from the B2C segment ?
True that serving B2B customers is different from B2C customers because the material handling, logistics and audit requirements is more challenging for the former. When it comes to office relocation the equipment is often large in number and specialized. In the early stages of our venture, we had to take extra measures in packing and moving the equipment such as desktops, servers, furniture, heaps of necessary papers and documents etc., for relocations.
However, we focused on designing an effective office relocation plan with new packing and moving methodology tailored to the requirements of the various departments. We also have a Records Management company within our group which partners with us when managing large volumes of documents. As far as the employee relocations are concerned we closely work with the HR and Admin departments to manage the relocation budgets yet ensure the employee of the company is not burdened by the relocation process.
Being an offering from the promoters of Stars Worldwide, how those learning's were helpful in scaling ShiftKarado ?
Star Worldwide Group has been a leader in International Relocations, Fine Art Handling and Records and Information Management Services, for over 30 years.  They have been serving top MNC's, embassies and other international organizations for decades. Star is also an ISO 9001, 14001 and 18001 certified company. Our Head office, along with branches in Mumbai and Bangalore are verified by FAIM auditors, Ernst and Young, to ensure compliance with the rigorous FIDI-FAIM quality standards. The standards cover the end-to-end moving process including, but not limited to, packing material, trucks, warehouse, and safety and are bench marked against global best practices.
Star Worldwide is also one of the most reputed names, globally, in fine arts packing and transportation. Due to its reputation, the company is the only one in India to be accredited by both, ARTIM and ICEFAT, which set the highest standards in fine art shipping.  The standards involved are very scientific and the greatest of care is taken to ensure the movement of priceless and rare artifacts. This work culture and attention to detail is also carried into ShiftKarado. Star Worldwide guidance helps us ensure that our clients get the best learning and experience accumulated and refined over decades, built into our systems.
Thus, ShiftKarado, apart from the benefits of the vast Group infrastructure, also have the privilege to learn and incorporate the same highest standards of professionalism, client servicing, seamless work processes, and safety measures, as followed by Star Worldwide.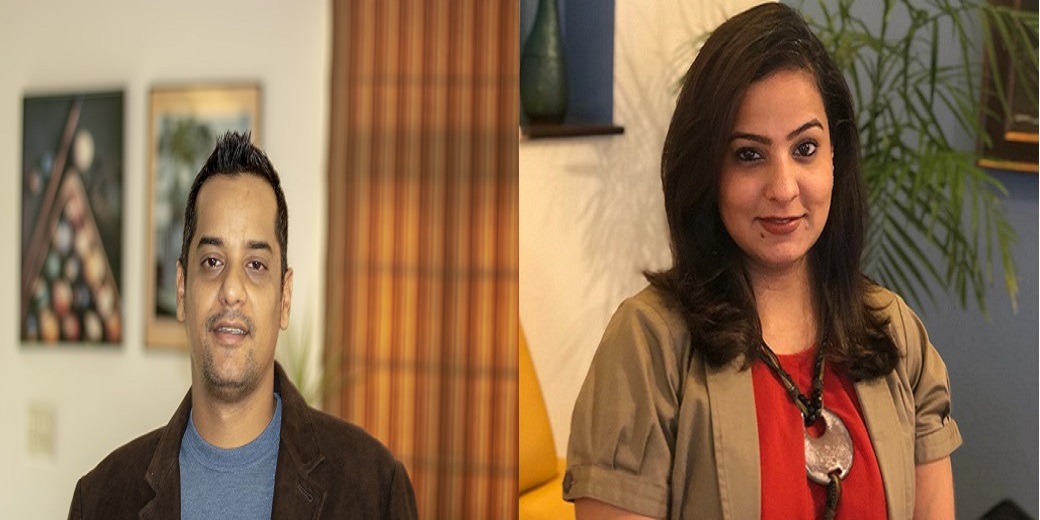 One of the major issues in relocation is parcels getting missed/material being damaged in transit, etc., how does ShiftKarado ensure that there are zero such issues for its customers and does it also provide any transit insurance ?
For each relocation consignment, we have project coordinators along with the full-fledged team of packers and movers who keep a complete check on what goods has been packed and loaded and what is unloaded and relocated. Before packing the goods, we develop plans in which the location of all office equipment, household furniture, telephones, computers, crockery, machines and everything else is charted out as a checklist. A packing inventory is shared with the client that contains the details of the goods to be moved.
Our operations mobile application and internal dashboards also help us track the activity, duration and the team members involved and take stock of the packages during its movement. To prevent the goods from any damage, high-quality packing material such as cartons, corrugated sheets, and bubble wrap etc., are used for packing.  Our crew and partners are trained to handle packages during the packing, transportation and loading/unloading as per their handling labels.
Though security and safety of the goods and materials are paramount in our services, however, we do offer risk cover to the clients. We have partnered with top reputed insurance company and offer ITC A and ITC B risk covers. You may get more information about risk cover and insurance here. Yes, we have our own customer support team which remains active in responding to the customers' requests and queries.
Since ShiftKarado does not have its own fleet for relocation, please name some of the prominent partners of ShiftKarado and how does ShiftKarado ensure that there is a fair-pricing policy with its partners.
Being part of the Star Group Company, ShiftKarado is utilizing a mix of fleets, their own in-house fleet services and outsourced. Depending on the peak season & availability, they either use their own in-house fleets or outsource it from the third party in case of high demand. We only deal with trusted partners that have been associated with us for a number of years or have gone through our audit process. All prices are benchmarked with our existing providers within our application
We should have asked this question earlier, how did you come up with the name ShiftKarado [since it does not have a mass appeal due to the usage of a Hindi word] and what were some of the other names that had popped up during the discussion ?

Though the name ShiftKarado does not have a mass recognition as of now, it does trigger a sense of Indian-ness in the minds of first-time customers. When we were brainstorming for a name for this new venture, we did research on what kind of queries and responses the relocation service providers encounter.
As we are focused on the Indian market, we had to build a brand that is easy for Indian people to emotionally connect with and simple to memorize. The questions such as "Hume apna ghar shift karana hai!" helped us coming up to a conclusion that ShiftKarado would be a right choice to name our brand because "Hum Shifting karatey hain."
Please walk us through the funding of ShiftKarado and whether you are open to external funding ?
ShiftKarado is a completely a bootstrapped company since its inception. We have the benefit of the strong financials of our Group.
Technology has been rapidly evolving at a rapid pace [with the advent of wearables, smart connectivity, IoT,etc.], where do you see the entire 'Logistics sector' evolve with the fast-paced technological changes ?

Versatile customer expectations, the burgeoning of relocation service providers, and technological advances will disrupt the industry as innovative ways to outrank the competitors would be brought up. But, digital technology is one of the major challenges that the transportation and logistics sector must deal with. Though many logistics companies are planning to invest at least 5~6% of their annual revenue in the blooming digital culture, those who do not adapt themselves until 2020 are vulnerable to business failure.
Also, Machine learning and Artificial intelligence integrated with data analytics help greatly in scaling the dynamic routing. Even the package delivery culture is being digitally transformed through the autonomous vehicles and drones which result in quick delivery and a reduced workforce. Augmented Reality (AR) may also make the drivers more efficient by giving them complete and detailed information about the environment, climate change, route planning etc. Using the Internet of Things (IoT), the inventory and warehouses can be safeguarded well. Safety alarms and sensors which use IoT can help detect and neutralize hazards remotely and/or automatically.
Can you share some tips for building an effective team for startups [especially the initial core team] ?

Startups success depends on the strength and commitment of its team and failure on the founder's negligence and unawareness of his people. In any startup organization, a solid team calls for expert industry professionals who are not only best at their work, but also competent in self-governance and self-motivation. The initial core team should be built, not simply to fill the empty seats in the office, but to expand the office through the means of hard work and commitment to only one vision—the company growth. For this, individuals should focus on getting expertise, experience, and exposure corresponding to the requirement of the startup firm.
Entrepreneurs must create a productive work environment where each team member realizes his job role & the contribution expected. The team should be continually motivated by appreciating their small efforts and guiding them to rectify their blunders. Members should be given the liberty to take the road less travelled by; the approach never before is taken, to challenge their own capabilities. It's also important not to slide into a comfort-zone within the first few months. Start-ups need to keep exploring, tweaking and questioning their game plan as often as weekly to ensure greater chances of success.
2017 was a tough year for startups [especially from a funding point of view], how according to you should entrepreneurs deal with such adverse situations ?
Entrepreneurs can seek expert advice from financial advisors who have a sound knowledge of startup culture, their needs, and functional dynamics. Will crowdfunding be the right choice or bootstrapping, the financial advisor can rightly assist the entrepreneurs in having a backup plan in case of hard times.
Situational analysis and short-term strategic planning should be given prominence so as to be prepared for the challenges which startups usually face in the inception stage.
How important is it for early-stage startups to pivot their business model [in case things are not working out as per their plan] or when is the right time to pivot ?
Pivoting in start-ups is key to survival. Entrepreneurs who are initially enthusiastic about their Plan A, may need to pivot to Plan B or C within a year, when the results are underachieved, or the market has greater potential. Switching to Plan B or C may open new revenue stream and growth opportunities, to push through giving 100% efforts, dedicated time, and right resources to Plan A is often a smart choice.
Pivoting involves group discussions, analyzing failure, looking at competition, redefining certain key positions, incorporating new ideas, and challenging your initial idea.
As per your entrepreneurial experience, when should an entrepreneur look out for external funding?
External funding definitely gives you a large canvas to work on and a lot more flexibility. When the startup has proven customer traction and now needs to expand its reach and double its sales exponentially, tying up with the giant investors for external funding can be a profitable deal. However, entrepreneurs should avoid investors when a strong and large base of customers is already funding the company's growth.
Some books that you highly recommend for entrepreneurs ?

I enjoy reading books that tell a story of struggle and hardship. The ones that left me feeling motivated are 'Zen Garden' by Subroto Bagchi, 'The Buck Stops Here' by Ashutosh Garg and 'Losing my Virginity' Autobiography of Richard Branson. There is no success story without failure and there is a need for successful business to use their means and participate in building society and work towards greater well-being of all.
Some closing thoughts for our readers!
Don't over think, don't over plan! There is no such thing as a perfect moment. Most of us miss the train waiting for the perfect moment. Believe in yourself, don't doubt your capabilities and imagine yourself achieving success… Your thoughts will turn into action and action speaks louder!
We thank the co-founders for their time and sharing valuable insights with our readers! If you have any questions for the team at ShiftKarado about the company, starting up, scaling up, etc., please email them to himanshu.sheth@gmail.com or leave your question in the comments section.