NSRCEL the startup hub at the Indian Institute of Management Bangalore has incubated over 225 startups, created over 5400 direct jobs and associated with roughly 46,000 entrepreneurs. Its ventures have a total portfolio of over $1.5 billion. As NSRCEL readies itself for the future its new logo and website reflects its transition, scale and trajectory of growth.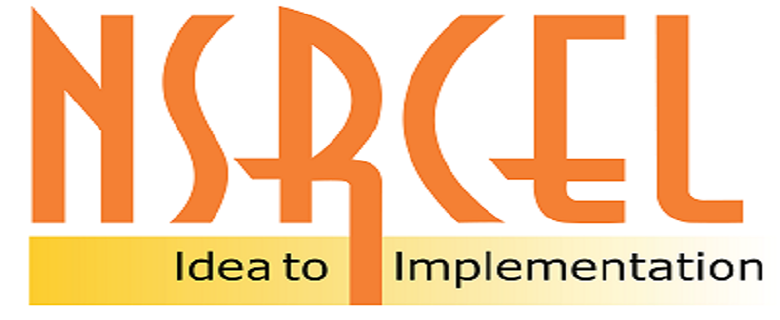 The increased scale & scope of operations include NSRCEL preparing to mentor 4000 entrepreneurs, to launch 3-5 new programs supported by industry partners and to incubate 200 new ventures. The new logo and website mirrors the centre's value system of being an open incubator, sector agnostic, agile and flexible. It has been running incubation programs for women, social sector, engineering students within and outside the IIMB community. It has been successful in bringing together innovators, academicians and industry giants to create a real-world impact in the entrepreneurial community.
Sharing NSRCEL's future plans at the launch of the new logo and website of NSRCEL, here on campus today, the NSRCEL Chair and faculty from the Entrepreneurship area at IIMB, Prof. Suresh Bhagavatula, said
Success stories are important, but impact made on society is more significant. Future businesses must have a commitment to the environment. India has so many social challenges. That is why NSRCEL encourages social and women entrepreneurship. We are the first incubator in the country to have started incubating social impact ventures, and we hope to build on all these positives in the coming year.
In 2017, NSRCEL was selected by NITI Aayog's Atal innovation Mission as one among the top 10 incubators in India. It partners with government bodies, global corporations and foundations for it programs. In 2018, Department of Science & Technology, Government of India [DST] also joined in to support its initiatives.
The India Innovation Design Challenge [IIDC] was launched with Texas Instruments for engineering students. Women Startup Program [WSP] with support from Goldman Sachs and the DST, and the social venture incubation program with support from the Michael & Susan Dell Foundation, the Mphasis Foundation, and the Ford Foundation.
The centre has on board a panel of over 50 mentors that include entrepreneurs, IIMB alumni, academicians, investors and industry veterans. Private equity, venture capital funding and government support has led to the growth of a number of start-ups making Bengaluru the startup capital of India. Capitalizing on this opportunity the scale and scope of NSRCEL's operations has also grown exponentially.
Rajiv Sawhney, Chief Operating Officer of NSRCEL, said
An idea is at the centre of everything at NSRCEL. Every person that walks through the door with an idea will be assessed on two parameters – willingness and ability. At NSRCEL, we believe that these two aren't mutually exclusive. If you have the willingness and the passion, with a gentle nudge, you can learn skill and ability. Our job is to focus on helping every venture, that incubates with us, take the next logical step.
The well-known startups that began their journey at NSRCEL include global private equity (PE) major KKR backed Amagi, Mango Technologies that was acquired by Qualcomm, One Click that got sold to Freshdesk, among many others. The centre is betting on the success of some of its newer ventures that include Milaap, Vsnapu, Settlrs, Automoville, GoDesi, Tenexer, Zoojoo.be
With plenty of plans in store, NSRCEL will work with entrepreneurs to help them build successful business models. It is also looking to add its network of mentors, partners and build an ecosystem for ventures.