Internet of Things [IoT] has become one of the most popular terminologies, especially when the discussion is about creating an overall connected eco-system. As per a report by Gartner on IoT, there might be around 20 billion connected things by 2020 and it is already having a profound impact on every business segment, be it automotive, energy, transportation, etc.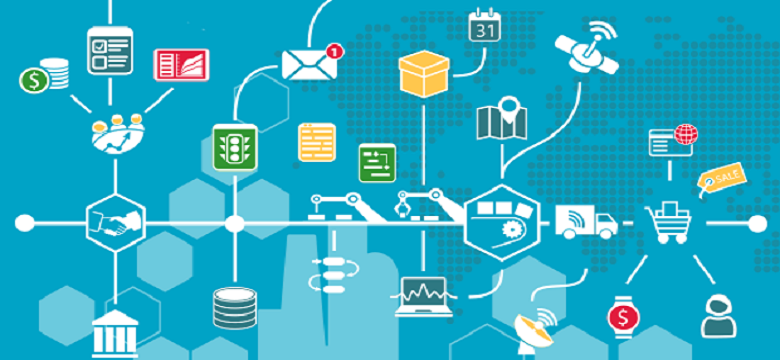 IoT has been instrumental in the creation of new business models, transformation of businesses to the digital front and helped enterprises improve the overall operational efficiency. Though there has been a lot of discussion about the growing usage of IoT in the consumer devices, it is playing a very important role in the transformation of the Manufacturing industry, also called as Industrial IoT [IIoT].
Indian enterprise Sasken has deep-rooted expertise in industrial analytics, building scalable solutions in the wearable, AR/VR space, automotive solutions, etc. Today, we have a chat with Mihir Kumar, Global Head of the Industrials Segment , Sasken Technologies Limited about Industry 4.0, IIOT, trends & challenges in IIOT, future of IoT & IIoT, etc.
Can you comment on the 'Industrial's BU' that you are heading, and what are some of the ways in which Sasken is helping its customers in this segment?
With the advent of Industry 4.0, the industrial's space is transforming, with machines becoming intelligent and digitally managed, plants becoming dynamic and data-driven, and operations getting augmented by Analytics, AI and AR. We are leveraging our Chip to Cognition expertise to deploy Product Engineering and Digital Transformation solutions for customers in the Industrials, Heavy Machinery and Rugged Devices space. We are enabling their Connected Product strategy and helping them design next-gen products that are connected and intelligent.
We are also helping our marquee customers with IoT enablement of their legacy installed base through sensor engineering, edge engineering, and industrial connectivity solutions. In addition, we are partnering with Industrial companies to build intelligence across machines, devices, and plants by leveraging data analytics and machine learning. We are also addressing the complex needs around deploying IIoT platform, cloud enablement and enterprise mobility to enable Smart Manufacturing, Remote Asset Monitoring, Condition-based Maintenance, and Connected Field Service.
Can you throw light on the future of industry wearable technologies like smart helmets, body cameras etc. that are worn by factory employees, and more on what Sasken is doing in this field?
Technologies for smart wearables, AR/VR are fast becoming the next computing platform by fundamentally shifting the way information is relayed to the user and offering immediate access to critical data. Industrial sector, with the high labor cost or high cost of mistakes, has the great potential to achieve a significant return on investment with the adoption these technologies in use cases such as quality inspection, diagnostics, remote asset monitoring, equipment installations, field service and maintenance, work instructions, workforce training, and worker safety.
Sasken is enabling customers to build smart wearable products with varying form factors equipped with cloud-based analytics and industry-best low power technologies such as sensors, connectivity, and tracking solutions. In addition, we are focusing on deploying the solutions using AR/VR and wearables to enable a multitude of use cases such as
Expediting the product design using AR/VR solutions
Use of AR and wearables to improve quality and first-time fix ratio
AR-based Field Force Productivity Solutions that are used for service equipment/installations and for diagnostics by delivering real-time information at the point of use resulting in greater end-user satisfaction and lower cost of service
Why do you feel traditional Industrial companies are moving into the software & services business? How does Sasken as a 'solutions provider' keep up with the rapid changes in technology?
The recent emergence and confluence of disruptive software and technologies in the Industrial Internet space is blurring the lines between physical and digital in the Industrials sector. It is creating profound opportunities for traditional industrial companies with the disinter-mediation of value chains, opening up entirely new horizons for efficiency and productivity gains, transforming products into services, and bringing consumers closer to the manufacturers. This transformation is enabling incrementally transformative value for Industrial companies by optimizing their operations for greater performance, increasing asset utilization, predicting failures before they occur to avoid unplanned downtime, and enabling them to offer new business models [e.g. Product As A Service]. 
Our differentiated Chip to Cognition solutions position us uniquely to help our customers with their digital industrial transformation. We are working proactively with our partner ecosystem of leading semiconductor companies as well as leading technology and Industrial IoT platform firms such as PTC, Microsoft, AWS, Google and GE Digital. This enables us to get early access to emerging technologies and platforms from leading software OEMs and chip makers. Also, we leverage our world class hardware and software R&D labs in Finland and India, as well as our IPs and solutions for rapid prototyping and experimentation in emerging solutions.
What are some of the sectors where you feel IIoT is observing a sharp increase? Also, can you throw light on the overall market size, growth and relevant use-cases?
The adoption of Industrial IoT is currently led by large product manufacturers and asset heavy companies in industries such as industrial products, automotive, transportation, utilities, and oil & gas. This is because they have complex manufacturing processes and operations along with high-capital equipment that can benefit greatly from IIoT solutions and data-driven insights that drive more predictable, sustainable, resilient, and efficient processes.
Based on the collective insight gathered from the analysis of estimates from various market reports, our own research and the insights gathered from our customers and partners, I believe, the estimated size of current IoT market is around $120-$150 billion [inclusive of hardware, connectivity, applications, analytics, and services revenue]. I also expect a sustained growth over the next several years and the market could reach over $250-$300 billion by 2021, with an estimated CAGR of around 25%.
As far as usage of Industrial IoT is concerned, they are split between use cases for improving efficiency in internal operations and creating differentiating products and services. The majority of early adopters are pursuing use cases aimed at improving manufacturing operations, field service and predictive maintenance, and product design innovation. As industries move toward service-oriented business models, industrial companies are looking to leverage the same capabilities to monitor and optimize connected devices with their customers the same way they do internally. Companies are recognizing that reducing downtime [with predictive maintenance, remote service, etc.] continues to be a top priority for their customers. As a result, they are looking to capitalize on the opportunity to extend their footprint within the customer's operations and monetize this highly strategic outcome.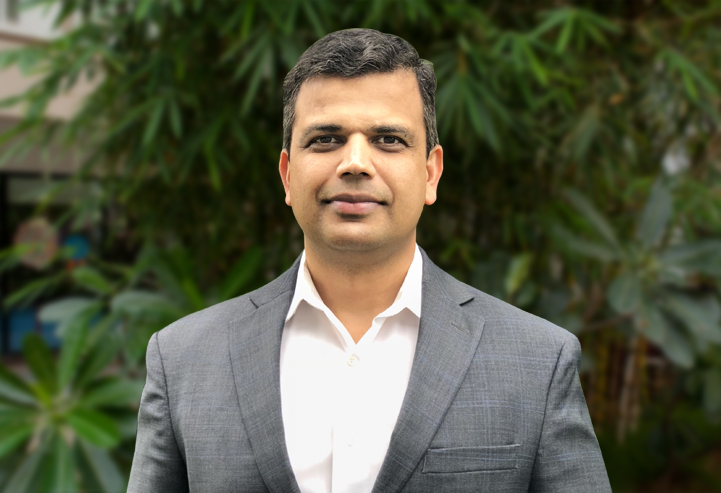 Apart from US, which are some of the emerging markets where you feel IoT/IIoT is seeing a huge growth and what is your analysis on the core reasons for growth in those markets?
Currently, there are several regional initiatives that are underway, which are accelerating the adoption of Industrial IoT. For instance, in Germany, there is Industrie 4.0 which is focused around hardware and smart machines required to enable digital manufacturing. In the United States, there is the Manufacturing USA initiative, which employs a more balanced approach of creating public-private partnerships aimed at overcoming technical IoT challenges. Regardless of their different approaches, these initiatives represent a worldwide push for standards and a continued adoption of industrial IoT.
Outside of US, currently Asia Pacific is rapidly adopting IIoT, owing to the rapid digitization and automation. Emerging economies such as China are investing massively in the R&D of industrial operations automation and has implemented IIoT in various industries. Japan is also a key contributor to the Asia Pacific market, led by the digital transformation in the manufacturing and automotive sectors.
How important is the role of security, power consumption, sensors, being hardware agnostic, etc. while developing IIoT solutions?
The architecture of an IIoT solution involves a large number of end-nodes [e.g., sensors] connected to aggregating devices [gateways], which in turn are connected to remote cloud platforms, applications and services. The functions of sensor nodes, their form factors, and target applications vary considerably and hence create the need for specific characteristics and requirements for the IIoT systems, such as
Energy Efficiency – Sensors nodes are characterized by low power draws and are often battery powered. Also, it is often difficult and costly to replace batteries. Hence IIoT solution needs to be highly energy efficient.
Hardware Agnostic solution – Owing to the diversity of hardware platforms available for various IIoT applications, it is important that the IIoT solutions support a variety of platforms to simplify inter-connectivity, drive standardization, and lower costs of ownership.
Network Connectivity & Protocol Support – Continuous connectivity to the network and to devices in immediate proximity is critical to IoT device operation. This requirement is achievable by providing support for a variety of connectivity protocols like Wi-Fi, Cellular, Bluetooth, etc.
Security – One of the biggest concerns in an IIoT solution is the cyber security and having everything linked to IoT is going to monumentally increase the vulnerabilities. It is imperative that the IIoT solution adhere to strict security expectations and meet stringent requirements imposed by deployments in sensitive and critical settings.
Small Memory Footprint – Sensor nodes are typically small and have limited memory available
Real-time Capabilities – Most of the IIoT applications are time critical and hence IIoT solutions need to perform similar to real-time operating systems that are deployed in industrial settings.
Where do you see the Industrial IoT sector heading in the future [in the next 3-5 years]?
The Industrial Internet of Things [IIoT] is set to become a multi-billion industry in the next three to five years. We are at an inflection point in terms of affordability and availability of IIoT, enabling the movement of IIoT from experimentation to business scale and making IIoT adoption and innovation more pervasive. With rapid advances in technologies, we are expected to see a few disruptive trends in the coming years such as:
Momentum for edge analytics and edge intelligence in the Industrial Internet of Things [IIoT] will accelerate. Edge computing will reduce security vulnerabilities for IIoT assets.
With the industrials space rapidly transforming and machines becoming more intelligent, operations will get augmented by AI, analytics and AR/VR.
Adoption of Advanced Analytics, Machine learning and Artificial Intelligence will fuel IIoT growth
Lower cost of technologies and IIoT will enable the acceleration in the adoption and growth of Digital Twin
Cloud adoption by factories and industrial facilities is expected to become imperative
With the increased deployment of IoT technologies, concerns around security, compliance, and privacy will become critical. As the IIoT environment explodes to create all of its anticipated benefits and competitive advantages, organizations will also need to adopt strategic approaches and innovative architectures that foster reliable, safe, secure work environments.
We thank Mihir Kumar for sharing his insights with our readers. If you have any questions for Mihir about Industry 4.0, IIoT, how your startup/enterprise can leverage capabilities of IIoT, etc. please email them here or share them via a comment to this article.