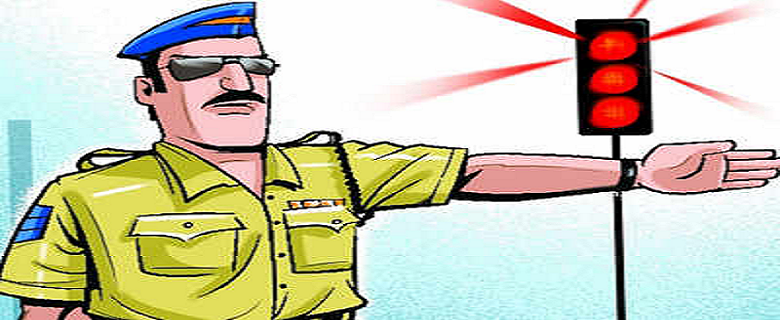 The traffic police will issue an e-challan if you break any traffic rules. Let's take a look at the process of paying the fine against an e-challan for your vehicle:
What is E-challan?
Traffic policy in India is the primary regulatory agency in the country that is responsible for preventing and controlling any acts violating The Motor Vehicles Act, 1988. They are responsible for the smooth movement of traffic in the country. To ensure this, the agency is trying to fully automate traffic enforcement.
A challan is a piece of paper which contains details related to the person it is issued to, along with a monetary amount that the person is supposed to pay. Usually, a challan is issued if a person violates traffic rules in India. Traditionally, a challan was issued to the violators which in turn used to pay cash to the corresponding police officer. However, soon the government observed flaws in this process as the chances of bribing an officer are more with the exchange of cash.
To seal such loopholes, e-challan was introduced. E-challan is the electronic form of challan issued to a traffic violator. For making the e-challan payment, one does not need to pay cash to the officer instead an online payment can be made through electronic transfer of money.
How to Check traffic e-challan of Your Vehicle?
Just like every Indian state has a dedicated online website for its RTO Office, it has a dedicated website for checking the status of e-challan as well. Here are the steps to check the e-challan status and make payment:
Step 1 – Note the E-challan number.
Step 2 – Visit your state's E-challan payment website
Step 3 – Enter the E challan/vehicle registration number in the box
Step 4 – Enter the unique captcha code in the box and press enter
Step 5 – Pay the fine amount using your bank details
What happens if you do not pay the E-challan?
Once issued, it is mandatory to pay the fine mentioned on the e-challan before the due date. The due date for paying an E-challan is 15 days. If you break any more rules and have pending e-challans your driving license will be confiscated and you will not be able to drive your vehicle anymore.
Nowadays it is very difficult to dodge the punishments or fines if you break the rules, especially if you drive in an Indian city. The authorities have installed a closed-circuit television camera [CCTV] on almost every major road in the cities. If you break any rule, it will be recorded in the camera.
Most common traffic violations for which you might be issued a challan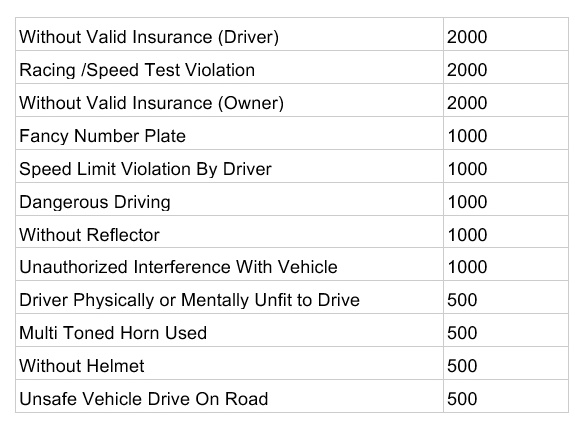 The Bottom Line
Following traffic rules ensures the safety and well being of yourself as well as the people around you. Failing to do so can result in fatal accidents and even loss of life. Thus, it is important to respect any challan you receive for breaking rules and pay them after you do a challan status enquiry.
It is also important that you secure your vehicle with insurance on a regular basis. Insurance will extend a financial cover in case you meet with an accident and damage your vehicle or get injured. You should not only buy a basic insurance cover but also customize your policy according to your needs.