The impact that technology has on our lives today has been growing with each passing day. A domain which is seeing tremendous amount of advancement is the field of Communication and Devices. Tracing back to several decades earlier, who would have known that mobile phones would become so popular, and that the means of communication would change so drastically over a period of time. Not only have consumers benefited positively from these advancements, but even traditional businesses have had to embrace this change in order to stay relevant and be ahead of the curve. IoT, Machine Learning, Artificial Intelligence, Chat Bots, etc. are some of the technologies that are fueling this growth. Enterprises, irrespective of the size & scale have to embrace the change and evolve alongside it. This is where a company like Sasken that has a product development DNA can help global leaders drive product development, commercialization, customization and maintenance.
Sasken specializes in verticals such as Semiconductors, Automotive, Enterprise Grade Devices, Smart Devices and Wearables, Public Safety, Satcom, Telecom, Industrial and Retail. They partner with their customers to provide full life-cycle product engineering capability including sustenance of existing product lines. Sasken enables its customers to build innovative products and solutions that transform human life.
Ajit Singh, Global Head of Communications & Devices business unit, Sasken Technologies Limited is focused on channelizing Sasken's Chip to Cognitive experience towards the success of its customers. His rich experience in managing 360-degree alliance partnerships and innovative business models have enabled mutual success with customers. More details about him can be found here. Today, we have a chat with Ajit Singh, about communication trends, security, 5G, impact of Machine Learning & AI on technology, etc.
Please give a brief insight into the work that has been done at Sasken ?
I am responsible for the Communication and Device business unit at Sasken and I took over this role a little less than a year ago. This business unit contributes approximately to one-third of the organization's overall revenue.
As far as Sasken is concerned, we continue to be focused on product engineering, the areas that we are working on, and are currently seeing market growth particularly in the Industrials and Auto segment. We are leveraging our chip to cognition experience and our competency in newer solutions and taking them into new segments. So, while we are strengthening the expertise we have in the communications space, we are also leveraging it in newer market segments.
Our investors are elated with the quarter-on-quarter growth, and we continue to be debt free and profitable.
Can you comment on the business unit that you are heading, and what are some of the ways in which Sasken is helping its customers in that particular segment ?
Our Communication and Devices BU is divided into devices and wireless sections. While the devices section includes all kinds of devices – be it smartphone or any other IoT device – wireless includes our key satellite communication customers and some network infrastructure work that we have done for our wireless customers.
On the devices side, we are helping our customers differentiate their products in the market. While it is becoming easy for OEMs [device manufacturers] to adopt the latest platform from Google and bring best features to the market instead of getting standardized, it is increasingly becoming a challenge for them to still differentiate and come out with the premium features that they want from the customers and consumers. We are helping our customers adopt the new Google OS as well as maintain their legacy products in order to differentiate themselves from their competitors. There are a lot of new things we are working on in the areas of Machine Learning and AI which are now slowing getting integrated into new products.
We are using our embedded engineering knowledge to help our customers incorporate the benefits of newer technologies into their products as well. This is happening across different business segments and is not solely confined to the smartphone market. We are seeing clear adoption of new technologies in the Automotive and Industrial IoT [IIoT] segment as well.
In the wireless segment, Sasken has been unique in India through its global satellite communication customers. In my 20+ years of experience, I haven't seen any company come close to the competency and offerings that Sasken has in this segment. We have customers who have been associated with us for the last 15+ years and we have helped them bring about new products that enhance the speed, ruggedness, and stability, along with the new Use cases & Applications.
We are working with a leading North American system integrator to develop a next generation LTE based satellite communication device; a first of its kind in the industry when it is commercially launched. We are also working with a customer in the networking side where we are helping the customer migrate from existing GSN-based [Gigabyte System Network] BTS [Base Transceiver Station] to a faster 5G/LTE-based networking product.
From a digital standpoint, we are bringing in expertise from helping them on the revenue side of the business to gain a better insight for customers and consumers. This thereby sharpens their products and service strategy.
You mentioned about Android, and how exactly it is streamlining with the latest trends. Can you comment on how exactly IoT, AI, machine learning, and Cognitive Computing is changing the way it is affecting the industry and the devices that are existing in the market ?
It is an evolving field. There are multiple leading players in the market, whether it is Google, Amazon or Facebook. Multiple players are shaping the way the industry moves for their own competitive advantage.
A lot of research is happening right from the institute to the corporate level. If you look at any technology leading corporate group, you will see a lot of R&D investment going towards AI or Machine Learning. We are seeing early adopters and products entering the market, while the technologies involved are getting stabilized.
At Sasken, our CTO office is led by an industry veteran. We are doing our own bit in terms of investing in Machine Learning and AI. We are also grooming a competency center within the company which is working on different aspects and use cases. We successfully demonstrated some of these use cases at Mobile World Congress 2018 in Barcelona which was well-received by customers and prospects. In summary, things are evolving and there are contributions being made by different players in the market; some of them are existing partners or customers that we are associated with. Using this, we are helping customers adopt and adjust their devices or their overall product strategy.
In terms of how it is impacting the market, time will only tell, but the one thing that comes out clearly is that devices no longer have a standard interface with humans and are constantly evolving. Some of them are becoming physical and some non-physical. From an engineering standpoint, a lot of interesting work is happening, but I foresee that most of the devices will have multiple interfaces to interact with humans as well as themselves. Different interfaces will come through whether visual, audio, multimedia, or in terms of impact of pressure, temperature, etc. It is quite exciting for a company like Sasken, which is so strong embedded in its engineering knowledge, to work with some of the leading semiconductor and OEM customers in today's evolving environment.
You spoke about how security & battery life holds a very important aspect in the lifespan of any device. Off late, a lot of people are more concerned about security, especially about their own data [after data leak by major social networking giant]. What are some of the steps that are taken by the silicon manufacturers to ensure that there is good enough security on the device, and the data is kept secure ?

Let me first talk about security and then I will come to power management or optimizing the battery. So, from a security aspect let me divide it into two parts. One is creating a machine that behaves the way it has been designed where the security is not at all compromised. Once you give an instruction to the machine, it should deliver an expected output and also be resilient enough to push back any other command not written on it. From an engineering standpoint this means that you create a product that is not hackable to the maximum extent possible.
Today consumers are aware, educated, and much more intelligent to know about what they are using or getting into. At the same time corporates should also own the responsibility of making sure of what they are committing and promising, in order to maintain the integrity and discipline, and that has got nothing to do with product engineering. From Sasken's standpoint and a product engineering perspective, we are making joint R&D development programs with customers, which is an integral part of making sure that the products that we create are secure and behave the way they are designed to.
Coming to the power management aspect that you touched upon, obviously when you try and insert a multiple application for multiple things that a device has to do, it needs power to run. Multiple challenges are also involved with regard to the way the device functions, and temperature of the device, especially in the Satcom domain. I think we understand it better than many other players because of our expertise in creating a 100% rugged device that is able to withstand non-friendly environments and higher limits of shock.
On one hand you have to create such a device, and on the other hand it has to be very easy to use, hold and be comfortable for the consumer. At the same, the teams need to enhance and improve the performance, speed, and bandwidth to such a large extent that some of these things start playing a role. We have been able to so far figure out the best balance through our competency in terms of maintaining good battery life, without compromising on the performance of the device or the aesthetics or weight etc. We completely appreciate this aspect, and are constantly ensuring that this is all taken care of when we do our development programs.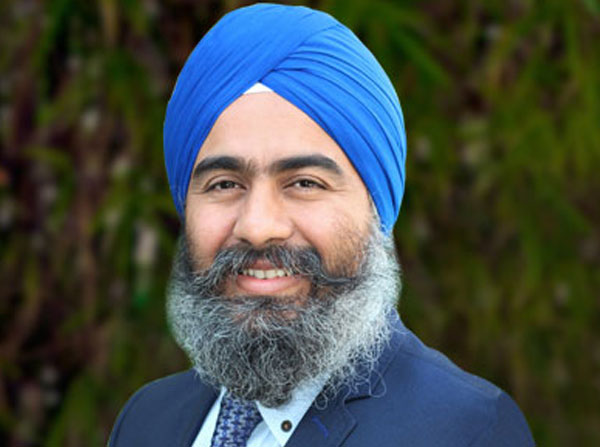 Although lots of things are being spoken and written about IoT, it is still highly under penetrated. Can you comment on some of the reasons or some of the aspects on why exactly it is like that, and what should be done so that there is more and more penetration of IoT and have more devices connected together ?
From my perspective, the key issue is monetizing all the investments. R&D is currently going into this phase, and I feel that the returns will start coming not from the consumer side but from the industrial side, or state or the government agencies. This comes from the fact that they will use these technologies to enhance public safety or deliver better citizen services. That is where I feel the starting point will be, on the industrial side where corporates will see merit in improving their safety, efficiency, of employing things that were earlier difficult to do from a manual standpoint. That is where I think there will be major adoption of IoT.
Here are a couple of examples where I see it actively getting incorporated. One is in the mining area, where devices are evolving and reaching areas that aid humans in a safe environment, thereby helping the corporates who are investing to improve the revenues and reduce their cost or health hazards. The other sector is in the area of the utility, where things like smart meters are getting adopted to reduce power losses. From a consumer perspective, I feel it will take a while before we put our money onto such enhancements. Consumer and commercial models will be very different, and I am hoping some great innovations evolve in in the commercial model department. It might not be straightforward like paying little extra to use IoT applications and then get that additional cost on the cellular bill.
How important is the services aspect of IoT since right now even though we have devices, services are the one that contribute a major part of the revenue. So how exactly should the company go about monetizing the services aspect of an IoT device ?
I recently attended the demo of a company at the Mobile World Congress, and they had an IoT product focused on the agricultural segment. That device essentially was almost free; it was close to a dollar or even less than that. The device basically helps the farmer optimize the water supply that it has to give to his crops, and also gives a bunch of analytics because this device runs on a narrow band IoT, that eventually goes back to the cellular network and connects to the cloud.
The application enters analytical data and feeds it back to the consumer or end user using these IoT devices. So, the device as such almost comes free, but the person who is using it pays for the subscription. They were test marketing the solution in a couple of countries in Europe, and their intention was to broad base it to more countries across the continent. This would be more towards addressing the B2B rather than the B2C market.
How important is data analytics when we talk about all these connected devices, and how exactly is Sasken helping its customers in that area ?
The number of apps and devices are increasing on the planet. You will agree that the data generated is exponentially increasing. In a second, billions of data packets are getting generated. Today, the way data is getting collected and moving to the data center, cloud or private premise, majority of the data capture and consolidation is happening in a very crude form.
There is a lot of work happening in data analytics and in terms of building intelligence on the edge. Anything that goes on the Wide Area Network [WAN] is expensive. It is being charged against cost and planned for its network capacity. Our embedded engineering expertise brings intelligence into the edge whether it is the device, edge router or switch.
The other is our knowledge on the cognition part of the digital segment, which we are able to marry through and help prospective clients by building equipments that are intelligent at the edge. In terms of the data being generated through this, it becomes useful for multiple stakeholders.
On one hand, the consumers or customers who are generating the data from this device can give feedback on consumption models with parameters like time, day, temperature, weather, or season. This helps create a benchmark on what the average consumption is, compared to what the consumption levels he or she is at. This helps give relevance to the consumers generating this data, and in modifying his or her user behavior to his advantage.
Secondly, the data is also important in giving insights on all the equipments being used in the value chain, right from the device to the network, cloud, data center etc. This in turn provides insights on how well the performance levels of the device is, its consumption, the network resources that are draining the battery, and if so, the reasons of failure as well. This data can be used for predictive fault management and planning the customer support or customer service strategy based on this insights derived. So that is the second stakeholder.
The third stakeholder is the network itself. The network provider operates itself in order to make their billing plans more intelligent to the people who are behind their network. For one of our clients which is a Virtual Network Operator buys bulk bandwidth from a large operator in Europe and then sells retail packages to people who want a temporary mobile connection.
We are currently engaging with a customer, wherein we are helping them find out what is the best volume of bandwidth that we should buy, and which best combination of packages should be created and sold to the retail market. For example, if they are buying 100, they can they sell at 120 or more, so that they can completely utilize or even over utilize to maximize the profits. Coming back to the IoT environment, the operator can also use the insights from the data that is being generated to change its billing plan to people who are buying. We have multiple stakeholders and everybody has some use of this data which comes for different purposes.
Please touch upon how you are building Sasken into a Center Of Excellence [CoE] in emerging technologies ?
Within Sasken, we have largely two areas where we are investing in. One is on the engineering side with newer technologies like Machine Learning, AI, as well as 5G, from a communication standpoint. The other areas are on the digital front, which is largely around data and analytics. We are ensuring that it aligns with our engineering strategy.
We are not a typical, large IT services company. We are niche, focused, and are trying to excel in areas around engineering and digital that helps us transform the engineering cycle for our customers. We are doing things that are more pertaining to the technology center.
Please share your thoughts on the road ahead for Sasken, and where exactly you see the industry evolving in couple of years down the line, and what are some of things that you want to see a change in with respect to technology, and Sasken could be an enabler in that area ?
I do not see the fundamentals changing for the road ahead. The fundamentals are in terms of stability, performance, security, etc. which have become more like organizational values in an engineering development cycle that we have imbibed. So, these bits are not going to change.
What will change is the way that the devices will interact with machine or with humans. We have all the building blocks and are enhancing them with the latest technologies for our existing customers or numerous prospective clients. In my personal belief, we are in the right spot and we should be able to leverage the way the market is moving to our advantage. By bringing the digital story in, it widens our ability to be sharp, and help customers predict revenues as well as cost models, and generate different commercial models to gain insights that goes right back into product.
I think that is social responsibility is something that the corporate leaders will have to be more conscious of. From a consumer standpoint, I think consumers cannot externalize it. They are equally learned, educated, responsible, and know what they are taking and not taking on.
Recently there were a couple of mishaps that happened in the connected car segment. Can AI take over completely, or should it be a combination of human and AI for a more ideal approach ?
It is an iterative journey, and is not binary that today we can say that if there are 'x' number of mishaps per million vehicles on the road, then the next would become '0'. I don't think it will happen that way. I recently read an article that said that even now AI based connected cars are struggling to reach the efficiency level or the average accidents on the road level for which they are modeled.
So, it is iterative and will get evolved. We will get there, and the technology will improve. Today all the solutions are not there and many are getting worked up, but eventually we will get there.
We thank Ajit Singh for sharing his insights with our readers. If you have any questions for him about communication technologies, technology trends, etc. please email them here or share them via a comment to this article.