India is perceived as the most exciting market by major brands and global conglomerates. Whether it's for shopping, education, or employment opportunities; the country and its people present a promising picture. As the country grows, so do the aspirations of its people. Changing aspirations now include pursuing higher education from an institute of global repute, a wish to own a car, a perfect picture of an exotic vacation, or a house with a great view and decor. These growing aspirations and desires make way for a flourishing economy and an exciting future for the country.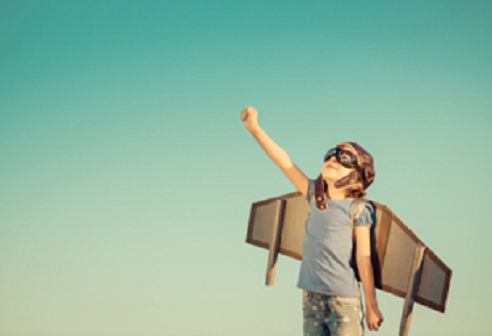 Finance is a mere makeshift arrangement that one needs to do for achieving larger goals or fulfilling some long cherished dreams.
Kiara, a Senior Business Analyst, loves the way her career is going with a reputed financial services company. She makes good money and has set milestones for the future. While she is busy pursuing her career, she is absolutely thankful to her parents for their support and encouragement throughout her education and job. She felt it is the right time in her life to do something for them and also spend some quality time with them. Travel is a great passion that she has always shared with her parents, so she decided to take a trip to Europe along with them.
She decided to surprise them and started checking with some travel agencies for a good deal on the Europe package. After doing the needful, she had a figure in mind that she needed to arrange for booking the package. Considering her finances had gone into multiple investments; she decided to approach a financial institution to avail a personal loan for travel. Eventually, this trip turned out to be one of the most memorable experiences for Kiara and her parents.
There are many aspirations that keep us awake through the night and dreams that never leave our thoughts even during a busy and hectic workday. Ryan had a similar objective in his life that he could stop thinking about even for a second. He is a software engineer from an acclaimed organization in Bangalore and is doing well for himself.
However, after completing his Bachelor's in Engineering he wanted to pursue MS at Massachusetts Institute of Technology (MIT). While he was planning to appear for GRE, he was worried about financing this further education. Yet, he decided to go ahead and attend GRE classes and eventually got a good score. He did some research online and decided to take an education loan under the Personal loan category to fund his MS.
Financial independence can work wonders for individuals who have defined their goals and aspirations. Whether it's for owning a house, a car, a gadget, a piece of equipment, or taking up a long pending business expansion; personal loans are a way of fulfilling what you thought was difficult but not impossible to achieve. You can calculate how much you repay using a personal loan EMI calculator.
Aditya always wanted to take up photography as his career choice and make it big as a wildlife photographer. However, due to family pressure and commitments, he had pursued MBA in finance and today he is a successful Investment Banker at a global consultancy. Yet, his dream for pursuing photography never went away.
He still takes up those weekend drives to sanctuaries and wildlife reserves to pursue his passion. While on a photography trip with his gang he realized that he needed to desperately upgrade his camera lenses for a better experience and image quality. Finances were not a hiccup for him, however, all his finances were locked up in multiple investments such as home loan, mutual funds, and so on. Hence, Aditya decided to go online and take up a personal loan to provide for his aspiration to become a much better photographer.
Aspirations give hope and hope gives a reason to live a fulfilling life and push on. Present-day financial institutions such believe that finance is a minor hiccup in the way to achieve your goals. So, we bring for you a seamless digital platform that enables you to get an easy access to any kind of personal loan – Travel loan, Home renovation loan, Education loan, and even a Medical loan.