With the vision to bring more 'energy' to the Indian startup community, Shell India is inviting all energy and IT startups to enter its pan-India programme, Shell E4 [Energizing and Enabling Energy Entrepreneurs].

Through the Shell E4 programme, Shell will be scouting for startups and businesses in early, pilot, or post-pilot stages to collaborate and work together on ideas that have the potential to impact the future of energy. Shell will work with the selected cohort for a period of six months and provide them with access to Shell's Technology and IT labs in Bengaluru, technical and commercial mentorship from within and outside of Shell, access to potential customers through its network of partners and a fixed sum investment of USD 20,000 per startup.
The Shell E4 programme builds upon the company's global vision to support the energy sector's evolving ecosystem. Shell has a rich history of working with entrepreneurs across the energy value chain globally. For cleaner energy solutions, Shell also introduced Make The Future campaign, under which #makethefuture Accelerator India 2017 was concluded in March this year. The programme was a platform for millennials to showcase their bright energy ideas to build solutions for the future energy challenges both globally and in India.
Commenting on the launch of the programme, Nitin Prasad, Chairman, Shell Companies in India, said
At Shell, we believe that the answers to energy challenges lie in the power of innovation. With this programme, we aim to provide a platform to energy startups that have the potential to impact the future of energy. The Shell E4 Programme provides a platform for collaboration and conversation around valuable energy transitions, offering startups an opportunity to bring their ideas to life with Shell's guidance and support.
Shell E4 will be located at the Shell Technology Centre Bengaluru [STCB] and, is well positioned to leverage the vibrant Bengaluru ecosystem.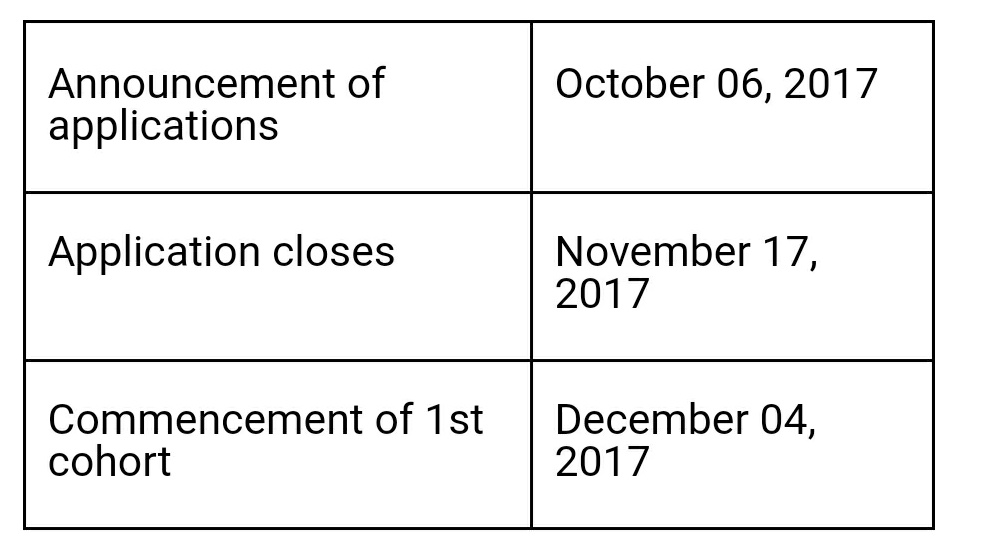 Following the evaluation, the selected startups will form the 1st cohort and will be incubated with Shell for a period of 6 months at their campus in Bengaluru. As part of the incubation, the cohort will gain exposure to Shell's advanced infrastructure and IT facilities; technical and commercial mentorship; an opportunity to pitch their ideas to other potential investors and an access to Shell's network of partners and customers in India and abroad. In addition to this, Shell will also make a fixed amount of investment. For more details and to apply visit Shell India