Conquest [earlier coverage here], India's biggest student-run startup challenge has been centred over the years to provide a perfect platform for startups to prosper. With DCB Bank as the title sponsor, Conquest has become a paradise for startups, providing them with a chance to voice their ideas, network with industry leaders, and obtain incubation and funding opportunities.

Raising the standards set by previous editions, Conquest 2017, in association with Zoho, Accel, WNS and PayU, witnessed a participation of more than 1000 startups from across the nation. Startups from various sectors ranging from education, manufacturing, engineering to even virtual reality competed for a spot in the top 50. These applications were scrutinised based on 36 extensive parameters to shortlist the top 50 startups for personalised mentoring sessions.
Conquest provided these startups with an insightful experience and a networking opportunity by organising mentorship sessions in the 3 major cities of the country – Delhi, Mumbai and Bengaluru.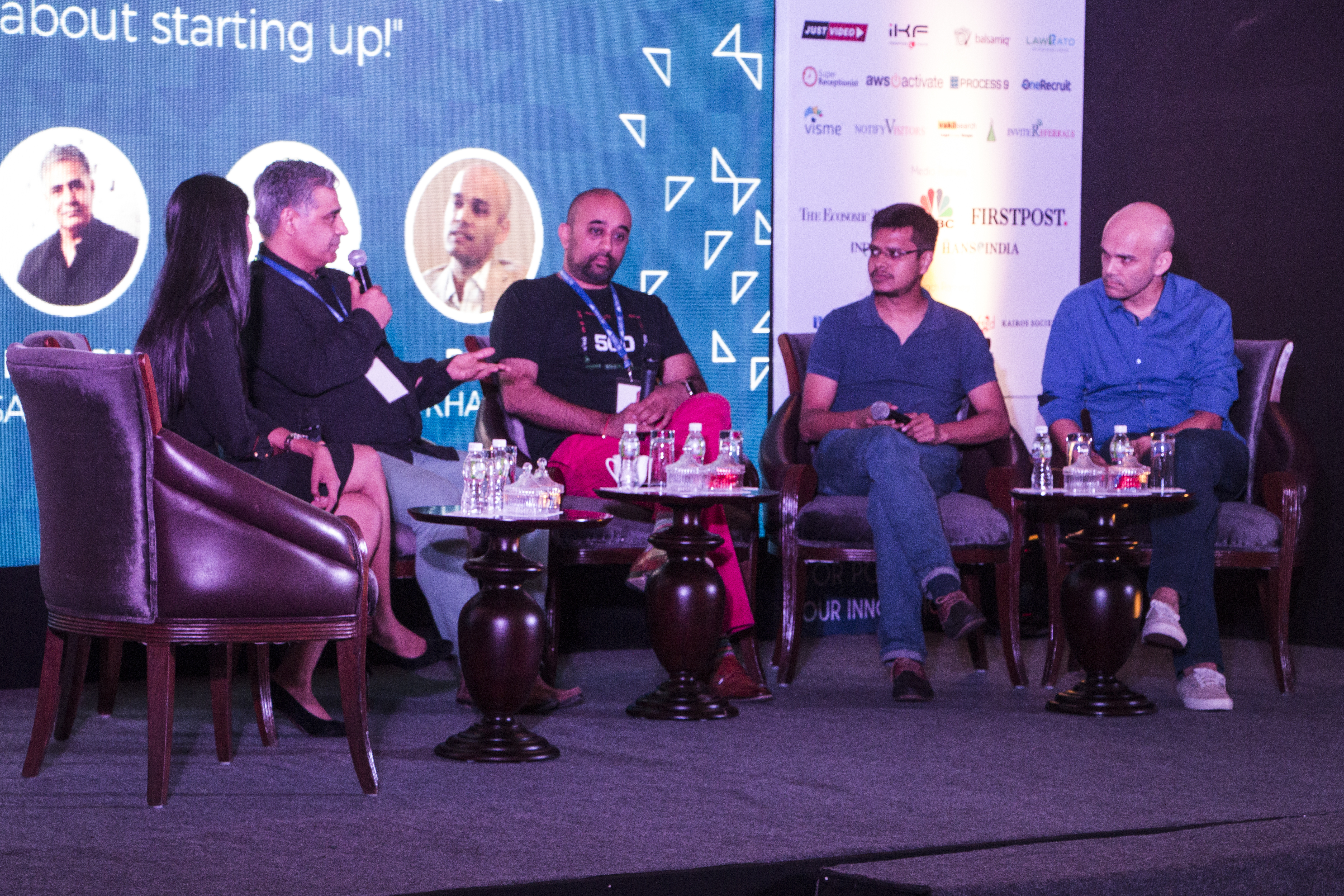 Mentors from various sectors provided their insights on various aspects of entrepreneurship: Fundraising, Product Management, Customer Acquisition, Tech, and Operations. Meera Iyer, CMO – Big Basket, Ashish Goel, Head of Product – Zomato and Suvonil Chatterjee, former CDO, Housing and Flipkart are some of the many esteemed mentors that provided guidance to participants on a one on one basis. The jury then selected the top 10 startups for the Grand Finale.
Here is a look at the top 10 startups that made the cut.
Incredible Devices Pvt. Ltd – Incredible Devices provides affordable treatment techniques for CVD, a disease with a fatality rate of 80%.
Recopro – Recopro's recyclable paper pallets are cheaper, stronger and greener than the traditional wood counterparts.
Drone Nation – Drone Nation is an aerial data solutions company providing end to end solutions using custom-built drone hardware and software technologies.
Dcoder – Dcoder lets you code anywhere, anytime through its mobile coding platform.
JuiceWorx – JuiceWorx is working on an IoT led beverage dispensing technology that gives enhanced experience and greater health benefits to users.
Adloid – Adloid is a trail AR platform where you can try a product before buying- just by using your phone.
Trell – Trell has built a 170K strong community for millennials to discover and share local explorations.
Be-Hold – Be-Hold is a glove designed to function as a phone for the visually impaired.
Clodura – Clodura uses technology to help you find high value leads which are more likely to close!
Aquivio – Aquvio has revolutionised Reverse Osmosis based water purifiers by minimising the
waste-water generated.
The top 10 will take the stage in the Grand Finale, to be held on 3rd September at Hyatt Regency, New Delhi. The finalists will pitch their ideas in front of of the panel of investors and VCs, as they try to captivate the imagination of potential investors.
The Finale is going to a ensemble of the some the the biggest names in the startup industry, along with some future greats to watch out for. The Grand Finale of Conquest has the reputation of being a star studded networking event, with attendance from numerous industry stalwarts.
Previous editions have witnessed attendance from the likes of R. Chandrashekhar, President – NASSCOM, Padmaja Ruparel, President – Indian Angel Network, Sanjay Nath, Managing Partner – Blume Ventures and Nilesh Kothari, Managing Partner – Trifecta Capital Registrations for attending the Grand Finale are now open. Register on Conquest for a chance to network with the best names in the industry.