Vamaship has won one of the most coveted & prestigious Logistics Startup of the Year award at the seventh Annual Entrepreneur Awards 2017.  The Founder & CEO of Vamaship, Bhavik Chinai received the award from the hands of renowned author Gurcharan Das and Ritu Marya, Editor in chief for Franchise India Holdings Pvt. Ltd

These awards aim to recognize and acknowledge the initiative and hard work of various entrepreneurs and their contribution to the society. The awards felicitated the best entrepreneurs from diverse industries in several categories, chosen from 5000+ award nominations and among 2000+ attendees. The event also had an overall presence of 350+ speakers.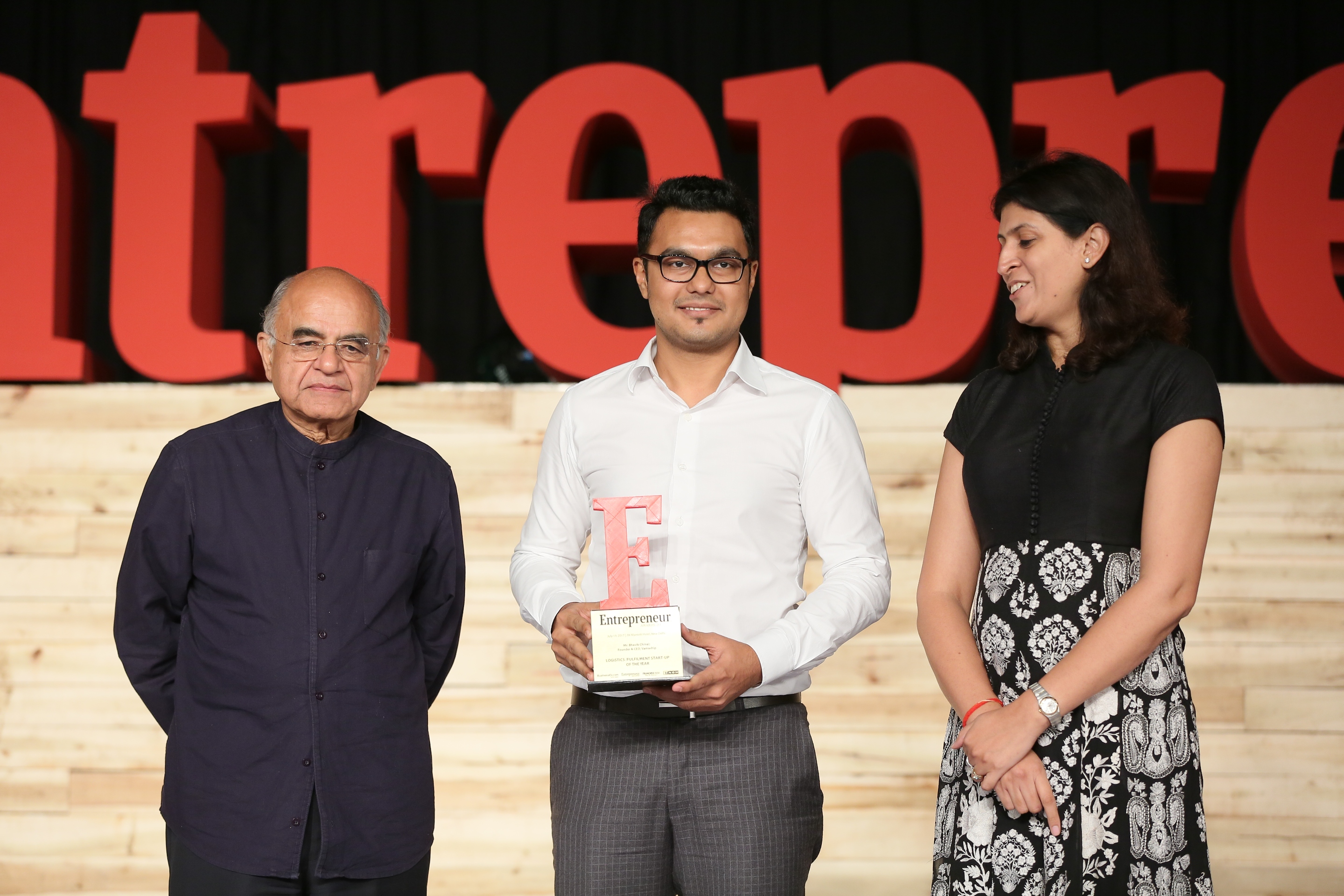 The award recognizes impact made on supply chains, logistics, fulfillment & delivery and companies which have built a business model to make a difference to these areas.
On this occasion, Bhavik Chinai – Founder & CEO, Vamaship stated
I feel honored and humbled for having received this prestigious award. Each Vamashipper strives to enhance the shipping experience for customers every day and a big thank you to the jury for recognizing this commitment.
About Vamaship
Launched in October 2015, Vamaship is a revolution in logistics that connects shippers with industry's best logistics companies. Vamaship as a market place facilitates shipments to over 10,000 pin codes in India and to 200 countries from India. With a nationwide network of partners, Vamaship brings the best of technology and logistics to create a seamless shipping experience. For more information, please visit Vamaship