If you are in India, you would have definitely visited Big Bazaar at least once and experienced a chat with the cashier asking you to signup for a Loyalty Card. Whether it is in India or elsewhere, shoppers love discounts and they often shop from a place [offline/online] that offers them maximum discounts. Though we love discounts, according to a study, Indians are most demanding, yet loyal customers globally. What if customers are rewarded for their loyalty to a brand via Loyalty Points that can be redeemed across different partners in various verticals like e-commerce, food, travel, etc. 🙂 Sounds interesting, ain't it ?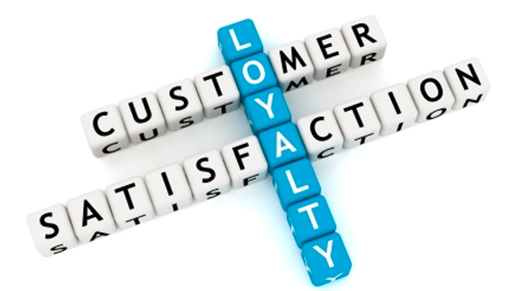 According to published customer research reports, the most preferred form of rewarding loyalty is through 'loyalty points' that a customer accumulates from transactions, and their fungible nature makes them universally acceptable across the network of partner brands, of a multi-brand loyalty program [Source]. In India, PAYBACK is formidable player in the multi brand loyalty program market.
It offers its members multitude of benefits over traditional, stand-alone customer loyalty schemes. It has over 50 partners including affiliate brands participating in the PAYBACK Network across categories in-store as well as online [Source].
Importantly, PAYBACK Partners are mostly market leaders in consumer segments covering daily needs, ranging from food to travel and entertainment. With such a varied portfolio of partners, PAYBACK Members can earn points on everyday shopping and redeem them for attractive rewards, at their preference.

Today, we have a discussion with Mr Gaurav Khurana, Chief Marketing Officer of PayBack India about the PayBack program, Market Share, overall loyalty programs market, competition, etc. So let's get started…
Tell us about PAYBACK program ? How was the company conceptualized ? What was the idea behind PAYBACK ?
PAYBACK, the largest loyalty program in Europe entered Indian market in 2010. Today it is India's largest multi-brand loyalty program offering its members a multitude of benefits over traditional, stand-alone customer loyalty schemes. With over 50 in-stores and online partner brands, the program has a wide reach covering nearly 70% of everyday consumer spend categories ranging from groceries, travel, entertainment, apparel and more.
PAYBACK enables consumers to collect and redeem loyalty points with a wide range of relevant partners across formats using a single card or even their mobile number on the move. The brand has received an overwhelming response in the country with over 60 million customers already associated with the platform and growing by the year.
PAYBACK entered the Indian market via acquisition of iMint, what are some of positive's that came out of this acquisition [apart from customer base, please talk about local know-how, etc.]
The transition post-acquisition into the Indian market was smooth, iMint being a strong brand with multiple partners and a large member base. Also, with iMint being the established player in India and on other side PAYBACK adding a huge benefit to the existing business and introducing international expertise, with a massive global partner network resulted in a consolidated ecosystem in loyalty space. This move added more value to member & partners, making the rewards and loyalty sector accomplish new heights in a such an exclusive business model.
Who are your partner brands across the retail industry ?
PAYBACK is multi-brand loyalty program with more than 50 online and offline and affiliate brand partners across a diverse kitty of categories. Brands range from fuel leader HPCL, to banking partners ICICI Bank, American Express, daily needs partner Big Bazaar, travel portals; Makemytrip and Tripadvisor, apparel brands; Central, FBB, Brand Factory, Rare Rabbit, entertainment portal; Bookmyshow, online portals; ebay, voylla, naaptol, electronics and Home Décor brands; eZone & Hometown & affiliate partners like Amazon, Flipkart, Snapdeal, Jabong, Myntra just to name a few. The network is growing at a very fast pace.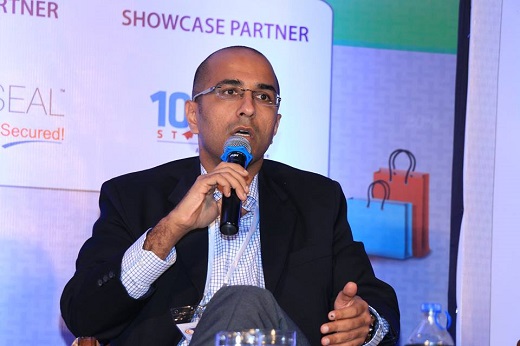 How much market share does PAYBACK have in the Loyalty cards segment ?
We are currently one of the industry leaders in coalition loyalty space in India. PAYBACK has been the only successful brand in India to build a diverse partner portfolio and over 60 million members already associated with the platform and is growing continuously.
Apart from online partners [like Flipkart, Shopclues etc.], how much does offline partners contribute to the overall revenue of PAYBACK.
Our major chunk of the business is contributed from our offline businesses. Our partners are renowned brands in this section and they play an essential role in this business, with a 70% revenue clocking in from offline, we can safely say that this our main line.
Our online business is fast gaining momentum in India, as a growing economy, the digital boom has increased the business here, we are at a 30% currently. PAYBACK have been working with large offline partners like Future Group, HPCL, ICICI, these brands have been associated with us for a long time.
How and where does PAYBACK help customers and retailers by using data analytics ?
PAYBACK Platform help retailers in manifold ways:
We integrate our solution with the existing POS/ERP infrastructure
We capture customer data to the last mile [basket & product level data]
We run in-depth analytics driven by multi-dimensional view of spend & usage patterns
We enable retailers to gain real-time insights into customer behaviour and propose ways to engage and retain
We provide integration with the PAYBACK rewards database
We personalize multi-channel communications
The insights are used for targeted engagement campaigns through a multi-channel ecosystem; E-mailers, SMS, web, social media and so on. These enable retailers to plan interventions throughout the customer life-cycle and plan retention and engagement activities instead of a single-minded one for all approach. This business intelligence [BI] is relevant specifically in cases of banking and retail industries which move a high volume of data and need to create much sharper offerings in order to create differentiation in the competitive landscape.
As part of the retention strategy at each retailer, various experiential offerings are also built in into the transactional ecosystem to create a distinction which may include home delivery, separate queues, variable benefits, privilege access, etc. at pre-defined retail outlets. For PAYBACK apparel and fashion is the biggest segment, followed by grocery. This segment sees high value in loyalty programs as it ensures customer stickiness. Further advanced analytics help determine customer behaviour and retailers are able to customize programs for each of their customer segments and also engage inactive customers.
Can you share some of the competitors of PAYBACK in India?
We are currently one of the industry leaders in the coalition loyalty space in India. With over 50 in-stores and online partner brands, PAYBACK has been the only successful brand in India to build a diverse partner portfolio and over 60 million members already associated with the platform.
We continue to benchmark ourselves against our own potential and targets. We need to invest in our capabilities to ensure we keep pace with the changing demographic, technology and evolving needs of our customer base.
Please share some interesting trends observed by PAYBACK in terms of consumer behaviour?
We see a huge change in consumer dynamics, with a large scale shift from offline to online consumption of goods & services and a change in demand of the categories retailing online. The new age customers tend to be quite experimental in nature and we are seeing more movement in new and unconventional categories like Furniture, Health and Beauty care, Apparel and Groceries as opposed to traditional online categories of books and consumer electronics.
In online world, personalization of experiences is the key to purchase consideration while segmentation with location considerations is critical to offline retailers. Among the factors that are driving retail choices, in additional to end prices and delivery experience are the trust in the retail brand, good returns policy, depth of offerings and loyalty incentives. Shoppers are increasingly valuing digitally enhanced in-store experiences or web channel experiences, easy check-in and check-out experiences and consistent omni-channel customer engagement which are increasingly influencing purchase as well as purchase location decisions.
Moreover, we do see an increasingly ingrained value consciousness among consumers fueled by the open discount models but also the fact that customers are willing to go an additional mile to draw more benefits in their day to day purchases.
Each Loyalty card company offers some unique value proposition , how does PAYBACK ensure to stay ahead of the competitors ?
PAYBACK is India's largest coalition loyalty program and has been successfully adding a substantial customer base to their wide spread network. It provides many advantages over traditional, stand-alone customer loyalty schemes restricted to a single brand or company. The power of PAYBACK stems from amalgamating loyalty benefits from many attractive partners namely, using one single card, members earn loyalty points when they shop at a wide range of merchants and brands – offline and online.
PAYBACK has been the only successful brand in India to build a diverse portfolio of partner brands both in-store and online with options to earn and redeem points and avail rewards. Importantly, all PAYBACK partners are mostly market leaders in consumer segments covering every aspect of the consumer life ranging from daily needs, fuel, travel, home-care, shopping to entertainment.
As a result, members are able to accumulate a large number of points quickly. A coalition of strong partners united on the common PAYBACK platform also multiplies redemption opportunities. The combination of rapid accumulation of points and their easy redemption for desirable rewards is what makes PAYBACK so attractive. Other benefits include discounts on purchases through points earned or through coupons and exclusive special offers. Shoppers love these unrivaled features, because they simply get more value for every rupee spent.  All this has helped PAYBACK stay ahead of the market as a specialist in building coalition and adding value to both the partners and consumers alike while contributing to the growing loyalty market in India.
What are your future/expansion plans ?
We are seeing a healthy rise in the loyalty transactions over the past few years in India. More real-time and personalized experiences delivered to the customers have been the actual reasons behind this upsurge. Understanding this scenario, we aim to:
Continue to acquire new partnerships
Focus on adding value to our existing network of offline and online partners
Continue to innovate and offer a rewarding experience to our members
Educate shoppers today on the advantages of loyalty points and how best to utilize them
The idea is to grow our network through our initiatives as driving loyalty, engagement and customer experience is the future of customer acquisition and retention.
Closing comments for our readers on Loyalty Card market landscape.
In India, loyalty transactions have been growing consistently over the past few years due to more real-time and personalized experience being delivered to the customers. With the advent of new age businesses and technological capabilities, there has been remarkable change in consumer behaviour and their affinity to brands and offers. The demographics are changing and majority of new age people are having higher retail spend.
From fuel, apparels, entertainment, travel, financial services and daily needs all these categories are leading to tangible retail spend. In such a scenario, coalition loyalty program would be game-changer as it offers a diverse portfolio of partner brands in-store and online, with options to earn and spend points, and avail rewards. Loyalty programme which consolidates the reward system will go a long way in ensuring customer stickiness.
We thank Mr Gaurav for his time and sharing valuable insights for our readers! If you have any questions for the PAYBACK team about the program, impact on retail segment, etc., please email them to himanshu.sheth@gmail.com or leave your question in the comments section.