There is a famous saying by the philosopher Heraclitus – The only thing that is constant is change. The 'thing' in the saying could be an individual, organization, team, technology or any term that you can think about. In today's fast paced life, technology and its growing use across various sectors is acting as a Change Agent.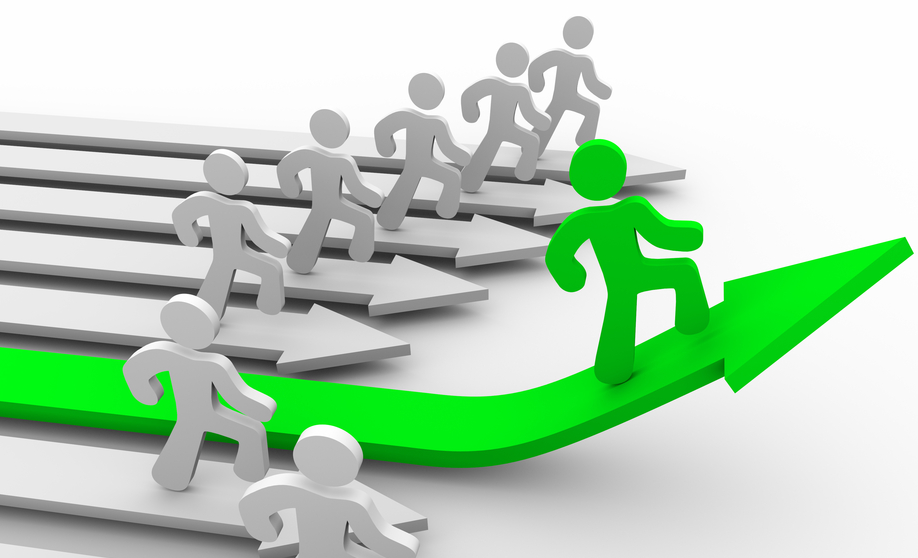 Technology: Adapt, Innovate or Perish
Nokia, once an unprecedented pace-setting phone maker lost the race to its competitors, since they totally failed to keep track of their competitors' strategies and could not adapt at the right moment of time. Like Nokia, you would find many such companies that were once market leaders in their respective segments, but have now lost the race since they could not adapt to the rapid market demands.
Housing Sector: Mounting challenges
Urban Housing has been facing numerous challenges like rising infrastructure costs, increasing inflation, maintaining construction quality, increasing manpower costs and so forth. Raising funds is the biggest challenge for most real-estate developers. It is labor and capital intensive industry and rise in the overall costs makes it very difficult for developers to offer homes at affordable prices.
Prolonged regulatory processes also lead to delays in project launch and project completion. This is where the Real Estate Regulator Bill (RERA) would play a critical role in streamlining these processes. To keep costs down, technology has played a vital role in each sector including housing.
Technology: Usage in the Housing sector
Technology has become an integral part of the housing eco-system as well. Smart security systems, intelligent heating and cooling control systems, advanced construction techniques, etc., not only generates a WOW factor, but also helps the housing developers minimize construction costs. To counter attack the mammoth problem of 'project delays', developers are now adopting new technologies in order to reduce the turnaround time.
Sobha: Torchbearer in technology adoption
Talking about technology in the field of construction, one company that has been spearheading this race is Sobha Limited. Sobha Limited's project Sobha Habitech is touted as Bengaluru's first Smart Home. With their latest project – Sobha Dream Acres, they have taken a huge leap forward, thanks to the use of #Precast #Technology.
With precast technology, Sobha Dream Acres has been able to reduce the overall cost without compromising on quality. Sobha Limited has managed to complete the first 200 homes of Sobha Dream Acres, 20 months prior to its completion date, which is way #AheadOfTime.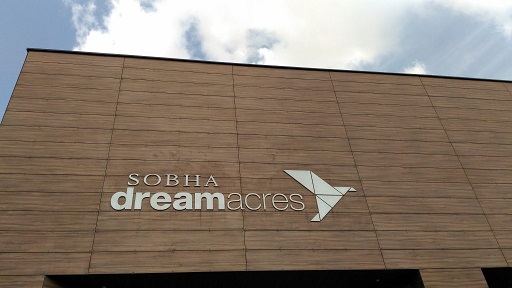 Sobha Dream Acres: Advanced Technology. Better homes, faster delivery
Sobha is one of the very few builders in the country to use Precast Technology in the residential segment. Use of precast could minimize projects costs and also offer best-in-class homes to customers at an affordable price.
Sobha is the only construction company in the country to have all its activities backward integrated. They are experts in their field; be it architectural, mechanical, electrical, etc., which is why their brand builds trust in the minds of customers.
Sobha Dream Acres: Precast Technology, the game changer
There might be a question in the minds of customers about the durability of Precast Technology. The team at Sobha has ensured that they effectively communicate its value to customers via videos and blogs.
Let's look into how Precast technology has helped Sobha to take the huge technological leap!
Precast concrete is produced by casting concrete in a reusable mold. It is cured in a controlled environment, transported to the site and lifted into place. Sobha has a precast plant that spans over an area of 76,000 square feet. The in-house precast plant has helped Sobha complete construction 25% faster than the normal conventional methods.
This video from Sobha Dream Series Youtube channel dives deep into Precast technology and it's benefits for home buyers:
From the customer's perspective, the advantages of using Precast technology is given below: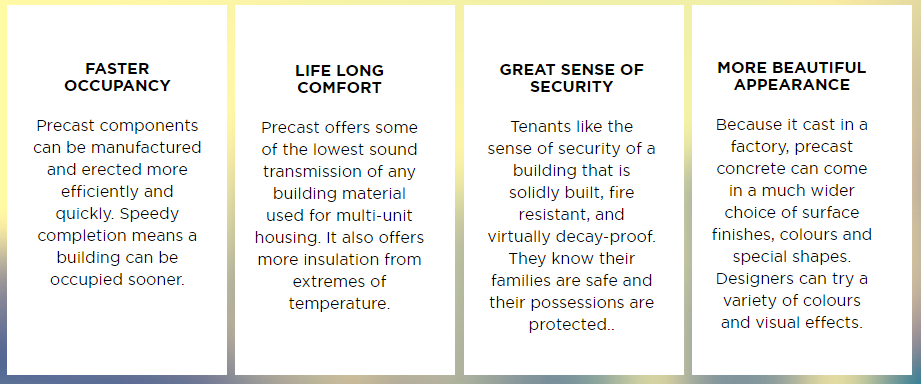 Sobha Dream Acres: Conclusion
With Precast Technology, Sobha has started a new chapter in the book of Budget Housing segment. Though many of Sobha's competitors spend huge money on marketing, Sobha's superior products and technological advancements do the talking.
To conclude, Sobha Dream Acres is a game-changing project not only for Sobha Limited but for the customers too, since Precast technology and further advancements could be a big boon to those willing to buy 'Quality Affordable Homes'!
If you are a proud flat owner in Sobha Dream Acres or plan to buy a home or want to know more about Precast technology, please leave your question/feedback in the comments section…