TalentQuest, a global talent management and learning solutions company, has launched India's first Academic AR/VR Centre of Excellence [COE] in association with PES University, a private university in Bengaluru, India, and Unity Technologies, the creator of the world's most widely used real-time 3D development platform that powers more than 60 percent of all AR/VR content. Managed by TalentQuest, the centre will provide a one-year AR/VR certification programme, resulting in a diploma from PES University. Unity will provide licenses of its software for hands-on learning at the Centre of Excellence.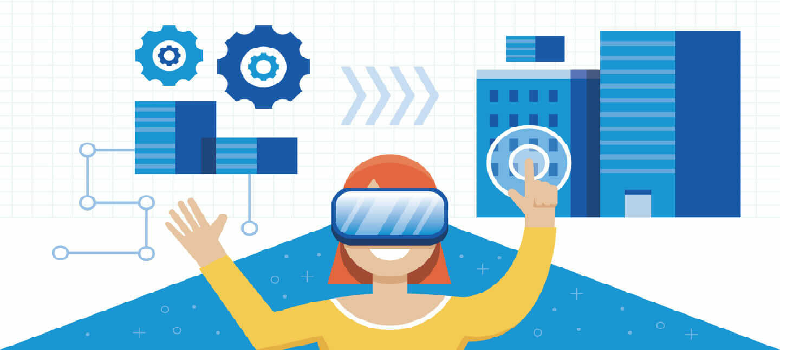 Dr. Frank Merrit, CEO of TalentQuest, said
The gap between the AR/VR talent available and the talent required is growing, which is why this is the ideal time to establish a physical space in India to equip our citizens with the skills they need to excel in the existing job landscape. With the help of PES University and Unity, we're proud to help address this critical need.
Yogish Shanbhag, President, Global Learning Solutions, TalentQuest, said
This certification program is aimed at making the candidate employable across job roles in Augmented Reality, Virtual Reality, Mixed Reality for gaming and non-gaming domains, applications and products. This programme is immensely beneficial for professionals wishing to upgrade their skills and boost their career.
Taught by industry experts the programme will impart knowledge and develop industry standard skills through hands-on experiential learning on Unity development platform and live projects. We have also setup an AR and VR experiential center at the PES Banashankari Campus for people to appreciate AR and VR, its applications and the underlying difference between the applications.

AR/VR adoption is gaining popularity in a competitive market, with AR/VR headsets and eye-wear shipments projected to grow to 4.9 million units this year [25% increase] reaching $1.2 billion in revenue [18% increase].
Speaking on the launch, Ramesh A, Head of Education -APAC and COEs, Unity Technologies said
We are excited to launch the Centre of Excellence for AR/VR considering the enormous adoption rate of AR/VR in mainstream sectors. And on the same lines, we look forward to helping the talent build a thriving and innovative AR/VR ecosystem in India to its full potential with the help of the CoE.
Professor Ajoy Kumar, COO of PES University, said
PES is thrilled to work with TalentQuest in developing AR/VR skilled talent in India. We have always believed in developing a framework to curate technical and proficient individuals, creating an employable and productive talent pool.
About TalentQuest
TalentQuest is a global talent management and learning solutions company headquartered in Atlanta, USA, helping organization intelligently solve their challenges through the combination of Talent Management Software, Behavioral Science, and Immersive Learning. For more information, please visit TalentQuest
About Unity Technologies
Unity Technologies is the creator of a flexible and high-performance end-to-end development platform used to create rich interactive 2D, 3D, VR and AR experiences. Unity's powerful graphics engine and full-featured editor serve as the foundation to develop beautiful games or apps and easily bring them to multiple platforms – mobile devices, home entertainment systems, personal computers, and embedded systems. Unity also offers solutions and services for creating games, boosting productivity, and connecting with audiences including Unity Ads, Unity Analytics, Unity Asset Store, Unity Cloud Build, Unity Collaborate, Unity Connect and Unity Certification. For more information, please visit Unity Technologies