What happens when two authors from different genre's & from different parts of the world team-up & come up with a book ? Well, the result would be an interesting mix of their individual strengths, story-telling would definitely be a "treat to the readers" !!!
"Private India" by Ashwin Sanghi and James Patterson is one such book. James Patterson is the best-selling author behind the critically acclaimed & best selling "Private" Series [Private L.A, Private Berlin etc. to name a few].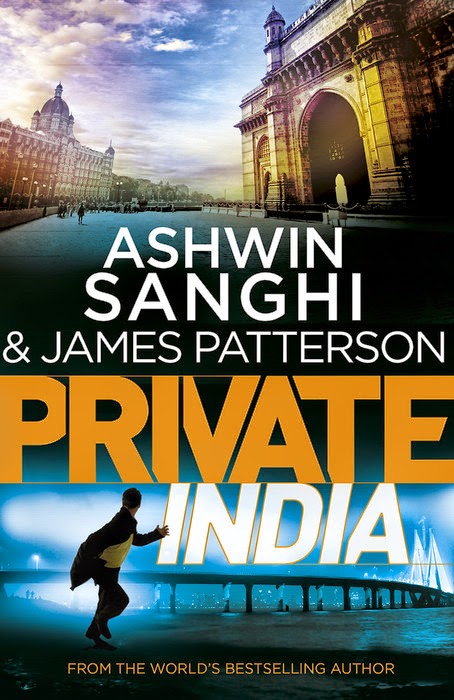 About the Author
Ashwin Sanghi is counted among India's highest-selling English fiction authors. He is best known for this bestsellers – The Rozabal Line, Chanakya's Rant & The Krishna Key. All his books have been based on historical, theological and mythological themes.[1] He is one of India's best-selling conspiracy fiction writers and is an author of the new era of retelling Indian history or mythology in a contemporary context [More about Ashwin Sanghi here]
James Patterson is an American author who is largely known for his novels about fictional psychologist Alex Cross, the protagonist of the Alex Cross series. He has written many other number one bestsellers including romance novels & stand-alone thrillers [More about James Patterson here]
Detailed Review
The story starts off with a sequence of murders in Mumbai [none of them are related to each other] with unfortunate local bombings. A murder happens in a resort which is managed by a private agency named "Private India". Private India is headed by an ex-cop, Santosh Wagh who is the director of the private agency.
Santosh Wagh's team comprises of a bunch of "officers" who have the capability to crack any case; no matter how complex that case may be !!! There are a series of murders & in each murder, an evidence is left at the crime scene [whether it help's Santosh Wagh and this team to crack the case is revealed in due course.... mystery is definitely kept intact :)] 
The number of murder's keep increasing & there are other issues like God-men, Politics, Corruption etc. are also coupled with the murders [doesn't this remind us of Singham Returns :)]. Some aspects of Indian mythology have also been clubbed with the murder scenes; especially sacred feminine. Just like any other Bollywood masala movie, this book packs all of it. At every point, the reader can visualize the murder & this is the main plus of the story since, it keep's the reader thinking.
Closing Thoughts
The book provides an "Edge Of the Seat" thriller experience & the "Plot" creates this experience !!! This is the first time we reviewed a book of this genre on our blog & we really enjoyed the "murderous" journey
At around 450 pages, "Private India" is a breezy read, the credit goes to the big font-size used in the book &  "effective story-telling".
Final Verdict

 : 3/5
Buy "Private India" from Flipkart by clicking the below link

Thanks to Blogadda for sending us the review copy of this book 
 This review is a part of the biggest Book Review Program for Indian Bloggers. Participate now to get free books !!!