With the rise of the Internet of Things [IoT] companies are inundated with opportunities to improve their business. Every field, from hospitality to healthcare, can streamline services and offerings with new devices arriving on the market daily. But with a constant rotation of new devices being connected to the internet, there are some serious risks to consider as IoT advances and grows.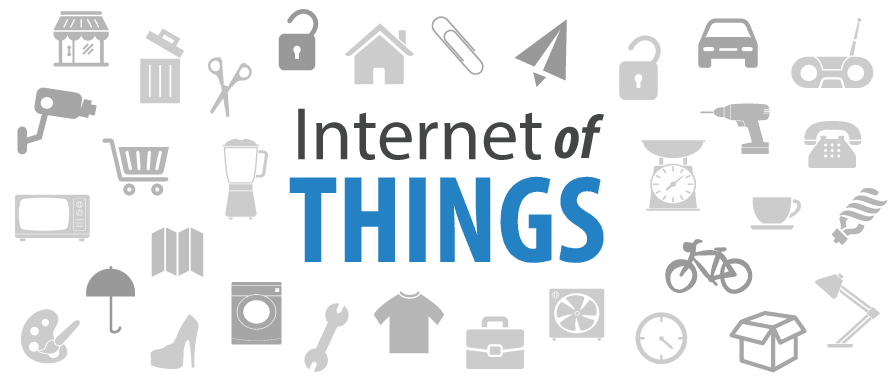 From the lack of a unified platform to lackluster security standards, there are many things to consider as more devices are created and implemented. In fact, a study on IoT was done by The Internet Society that highlights some of the critical issues. As the technology expands, keeping these concerns in the back of your mind can save you from some major disasters down the line.
Here are some of the greatest challenges IoT faces as it grows
Infrastructure Concerns
What is IoT ? It's a complex interconnection of hardware, usually comprised of sensors and actuators, and software that works at the assembly level. It's the basis of what IoT is that presents a complicated problem. There's no dedicated platform for IoT. We have companies like Apple and Google creating their own infrastructure, designing things that works specifically for their own products, rather than developing an open source platform that can unify the experience. Having an open source platform would help to aid collaboration & inspire creativity, but at the moment, everything exists in its own ecosystem.
Privacy Issues
There are devices for everything, gathering personal information and medical history, sometimes without even asking for permission to do so. This makes the ever present concern about privacy and security a big topic in the space. There are a number of things to consider here – Potential surveillance by government and private agencies, Credit card and bank information, and Access to personal emails.
At the moment, there's not a clear cut regulation in place that prevents businesses from utilizing the data they receive from the devices they sell. Which means they can do whatever they want with the data they collect.
Without a concrete law that encompasses the various layers of IoT, the plethora of devices connected raise serious security concerns. Devices are being connected to the internet 24/7/365 and it is unclear if the current liability laws can, or will, extend to cover them. Being aware of where your data is going and what can be done with it, is critical before you implement any device.
Battery Powered Devices
Think about the number of devices that are already connected to IoT. Now, think about how many of those use batteries. Chances are, almost all of them do. With an estimated twenty-four billion devices expected to be connected to the internet by 2020, it is imperative that we think of a new way to power them. Battery life is short, and doesn't last forever, making the need for consistent replacements a very real possibility. In industries that shell out a fortune for devices, this presents a major problem.
In fact, Kansas State University is already researching possible solutions for this. They've been developing energy-harvesting radios that draw power from boards made of solar cells.
Over-saturation of Data
IoT has the potential to amass a huge amount of data. From devices that are collecting information on the changes in weather to the ones we wear on our wrists to track our health, at any given time one of these devices could be collecting more data than it knows what to do with. Of course, at some point all this data gets sent to the end user, and they determine what they need and what they don't.
The ability to aggregate this data, weed out the relevant information from what is unnecessary, and compile it into useful documentation, would make these devices even more useful for any industry. Organizing the information into common data models and making it accessible for reporting, monitoring, maintenance, and policy settings would streamline these devices even further.
False Readings
Technology is not foolproof, therefore, it's safe to assume the same goes for your IoT device. One of the downsides to these devices is when they become psychotic devices, which is a term for when the sensor goes bad and begins sending false readings. This can happen for any number of reasons – low battery, a software bug, or a complete device failure.
Depending on what the device is used for, this kind of failure can be catastrophic. Implementing techniques that compare anomalous readings to the output of neighboring sensors, is one way to prevent a problem, but these are not techniques that are currently built in.  It's one of the aspects of IoT that has yet to be fully addressed with potential preventative measures. But with more companies relying heavily on IoT devices, this is one of the biggest problems facing the industry.
For many companies and individuals, IoT saves time, streamlines processes, and improves business operations in a big way. But being aware of these concerns, the possible failure points, and what can be done to address them is just as important as implementing the devices themselves. Needless to say, always proceed with caution and research any device that will be supplied with sensitive information, that your company relies on, or that has the potential to drain your power and resources.
About the author
Autumn Haile has over the span of her 12 year career as a freelance writer and content curator, Autumn has worked in a variety of fields including telecommunications, entertainment, culinary, and literature. Through her work with companies like Universal Music Group, Lonely Planet, and Transbeam she's taken part in large scale social media campaigns, copywriting, and the curation of marketing content. She's written for a variety of different mediums including NKD Magazine, Rare Country, and Word of Mouth Conversations.
Transbeam offers one bill to manage all network needs for multi-site enterprises via our nationwide reach and strategic carrier interconnections. For more information visit Transbeam