In the past, we have reviewed many couponing websites & one more player that we plan to review today is Zoutons. Zoutons*, a Delhi based startup is a coupons and deal aggregation platform with the tagline "The Loot is on", helping online shoppers and deal hunters to locate latest coupons and offers from a vast pool of online retailers, banks & brands. It is an online player in the deal aggregation space to offer coupons and deals of top 50 Indian banks & more than 500 pan-India brands.

Store Coverage
Like other deal aggregation websites, Zoutons lists deals from major e-commerce companies namely Flipkart, Jabong, SnapDeal etc. It covers all major categories namely Apparels, Electronics, Baby products, Food etc.
Design
The overall design of the website is very simple & "Suggestion"/AJAX based search worked very well. Each store had two sections – Deals & Coupons though, for most of the stores; Deals out-numbered the Coupons by a big-margin. We tried couple of Coupons & they worked fine !!

Popular & Latest Coupons
The home page of Zoutons lists the latest as well as popular coupons. It would have been interesting if there would have been another section named "Coupons Fast Expiring" so that it would help in the last minute sale of those coupons/deals.
Also, the "Most Popular Coupons" section covers only 3 Shops; Back & Forth navigation would have been an added advantage & would have ensured that user covers more coupons rather than spending time in searching for those coupons.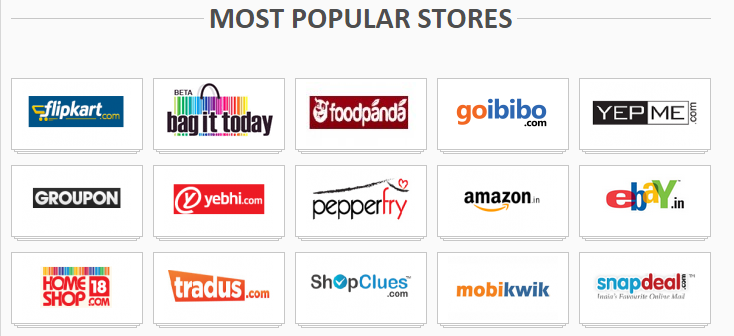 Bank Specific Offers
Another "unique" feature which we liked during the review is "Bank Specific Offers".  The site lists deals that are not specific to any particular store but deals offered by different banks. You can find one of the deals here. Though the number of banks being listed were handful, but considering that Zoutons is a startup; we expect that it would be work under progress
Improvement Areas

Design : As mentioned above in some cases, searching for coupons/deals took bit of an effort. Also, since it is the festival of lights[Diwali]; it would have been an add-on if the Home Page would be customized according to it.
About Us : When we checked the "About Us" section, there was no mention on the founders, their mantra etc. Considering that there are tons of couponing websites, "About Us" would have added a great level of credibility. Read about importance of "About Us" for startups here
Mobile App : Though Zoutons covered deals spanning different categories there was no mention of mobile app on the website. We are sure that development of Zoutons App might be in progress but still a new section "Coming Soon" where such announcements can be listed can add a new metric to measure their customer growth [Page similar to "Coming Soon"  Page]
While doing the review, we came across this interesting presentation on how "Brick & Mortar retailers are embracing Digital Couponing" [A market that can be explored by Couponing websites]
Do give Zoutons a spin & share your feedback in the comments section…
* – Sponsored