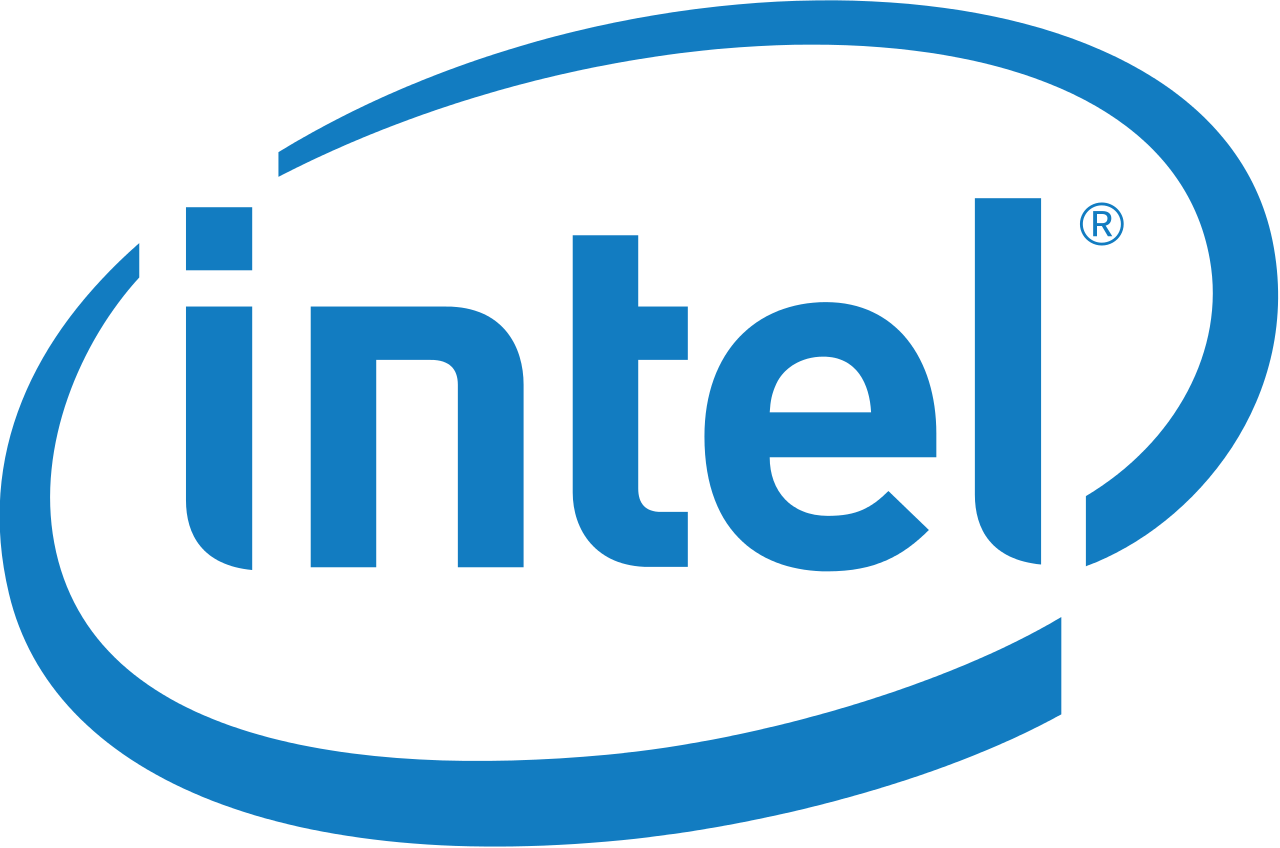 Intel India hosted its first ever two-day "Intel India Innovation Conclave" in Bengaluru to reiterate its commitment towards accelerating innovation in the country and as part of its valedictory session announced the winners of the Intel India Embedded Challenge 2014 [Intel IEC 2014]
Key Highlights
4th Intel India Embedded Challenge completed

2400 registrations received, 650 innovative ideas shortlisted and 40 prototypes displayed at Intel India Innovation Conclave

Intel IEC finalists mentored by over 50 technologists from Intel India

Introduced "IoT devices & Intelligent Systems" as a new category; other categories include "Smart Solutions for Social Causes" & "Wearable Computing".
The Intel India Innovation Conclave offers a collaborative platform to enhance synergy amongst Government policy makers, academia and industry; to share knowledge and promote innovation which is a key imperative to foster national competitiveness & growth. This year's conclave included discussions and deliberations on the importance of innovation and its role in nation building.
The Intel IEC 2014, set within the framework of the Conclave helped stimulate an environment of exciting innovation as it showcased 40 new ideas from young innovators through prototype demos displayed over two days. These projects have potential to evolve into useful business models in the near future.
The focus of Intel India Embedded Challenge is on designing embedded solutions around a wide range of application areas.  As a part of the Intel Higher Education Program, this competition enables and mentors young innovations to scale up their level of thinking and creativity. Moreover, Intel IEC offers a strong mentorship platform where Intel technologists volunteer their time and expertise to mentor each team to develop and prototype their innovation using hardware platforms provided by Intel. The participants in this contest get to architect, design and develop novel embedded applications in areas such as – Consumer Electronics, Digital Security Surveillance, Medical, Education, Storage and In-Vehicle Infotainment amongst others.
A special jury comprising of Intel executives, Government representatives and academia shortlisted 6 best projects out of the 40 prototypes at display. These 40 working models were selected from 650 innovative ideas submitted by students and working professionals from across India. Intel IEC awards cash prizes of INR 15,00,000 to the winners, including two Grand Prizes of INR 5,00,000 each and a Jury Popular Choice Award and a Woman Innovator of the Year Award.
The winners of the Intel India Embedded Challenge 2014 are [Click on image to enlarge]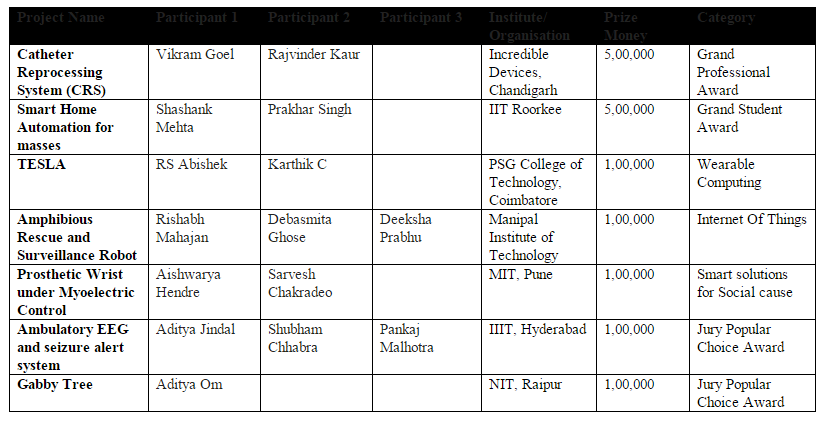 The winners of Intel IEC 2014 were chosen on the basis of achieving the engineering goals, clarity and lateral thinking, project viability and the success of their prototype. The Contest showcased a range of exciting project ideas, designed and developed on the Intel Atom & Intel Galileo platforms across multiple application areas.
Speaking on the occasion Ms. Kumud Srinivasan, President, Intel India said
Intel India is committed towards advancing innovation & entrepreneurship, accelerating digital access and empowering communities in the country. The Intel India Innovation Conclave further reinforces that commitment. And it was truly gratifying to see the key collaborators in this journey come together through this novel platform and collaborating on this endeavor. We are very excited to see a wide display of bright innovations from young engineering students and professionals at this event.  A platform like this truly celebrates the spirit of innovation and entrepreneurship; I congratulate the winners and the participants for their exemplary contributions.
Since 2010, the Contest has reached out to over 12000 young engineering students & professionals, over 2000 innovation proposals were submitted and over 100 innovations were prototyped till date.
The Intel Education Initiative is Intel's sustained commitment to prepare students, with the skills required to thrive in the knowledge economy and face the challenges of the 21st century world by advocating excellence in K-12 education, teacher education, science, math and engineering education. Intel Education Programs are present in more than 70 countries. Intel Higher Education Program works with reputed engineering institutions across India to promote technical education and research in academia.
Image Source : Intel Logo from Wikimedia