Uber announced UberEXCHANGE finalists at the Global Entrepreneurship Summit 2017. As a part of this program, ten startups won an-all-expense-paid trip to San Francisco, where they will visit Uber's headquarters to meet the executive leadership team and be introduced to potential investors.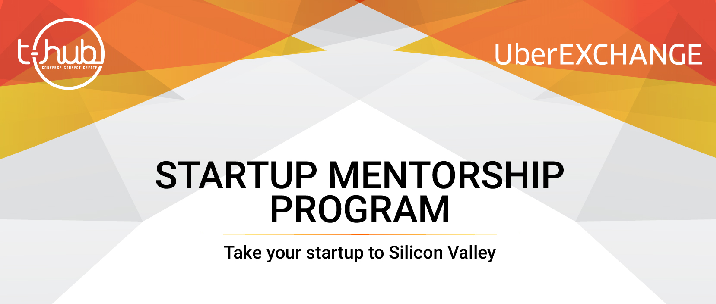 UberEXCHANGE was launched in 2016 as a part of Uber's mission to create a startup ecosystem in partnership with Invest India. Since then, over 150 startups have been mentored by Uber's senior leadership team. The finalists have been chosen through a rigorous selection process anchored by T-Hub, Telangana's flagship startup incubator and accelerator. Among the winning startups, 5 startups are based in Hyderabad – Anytimeloan, Docturnal, Imaginate, Ekincare and Carengrow.
Speaking on the occasion, Shri. K.T.Ramarao, IT Minister, Government of Telangana said
Many compliments and congratulations to Uber and the startups that have been selected for the trip to San Francisco. T-Hub will continue to guide the startups and Uber is an exceptional partner who can really take them places. I hope the startups do extremely well going forward.
Amit Jain, President, Uber India & SA said
We are very excited to announce UberEXCHANGE finalists at the Global Entrepreneurship Summit 2017. We launched this program in partnership with T-hub last year  to support the Prime Minister's Startup India vision. Since then, we have had the opportunity to mentor over 150 starups and be a part of their entrepreneurial journey. We thank the Government of Telangana and T-hub for their continued support in helping us bring this initiative to life.
Srinivas Kollipara, COO, T-Hub said
We aim to create opportunities for the startups in India to benefit from the global ecosystem through exchange of knowledge, access to mentors and investors. Through UberEXCHANGE, several startups  in India have benefited from hands-on mentorship sessions by Uber's global leadership team. We are looking forward to continuing this partnership to provide a platform that will help many more Indian startup succeed in their entrepreneurial journey.
Gayam Raja, Founder, Gayam Motor Works said
We signed up UberEATS as our first customer for limitless e-bike in Singapore, Hongkong and San Francisco through UberEXCHANGE. Thanks to UberEXCHANGE and T-Hub for the kickstart.
UberEXCHANGE Delegation to San Francisco include: