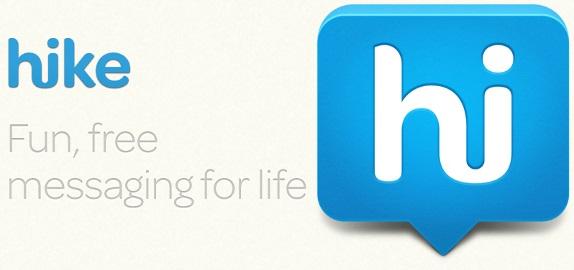 Hike messenger, India's only homegrown chat application, introduces free 'HikeCalls'.
The introduction of this feature will allow hike users to call each other for free, over 2G, 3G & Wi-Fi and across the globe in over 200 countries. The introduction of hike calls has come in within a month of hike making it's first acquisition – a free calling app – Zip Phone.
Hike calls are optimized to consume very little data, giving its users more calling minutes per MB of data. Given that a majority of the mobile-internet users of India are still experimenting with data & are not on a high-bandwidth connection, this optimization becomes critical for the Indian market.
Commenting on the launch of the calling feature, Kavin Bharti Mittal, Founder and CEO, Hike messenger
While building free hike calls, we kept two things in mind. Firstly, India is a very cost sensitive market and as a result we have ensured that our service is extremely efficient on data. It means our users can pack in more minutes per MB when calling on hike.

We have made hike's free calling service available globally in over 200+ countries. Hikers from India can now speak with their loved ones in India & across the world for free.
The free hike calling feature has been launched in beta on Android, which contributes to over 90% of hike's user base. The iOS and Windows versions are slated to release by the end of this quarter.
Some of the screenshots of "Hike Calls" are below: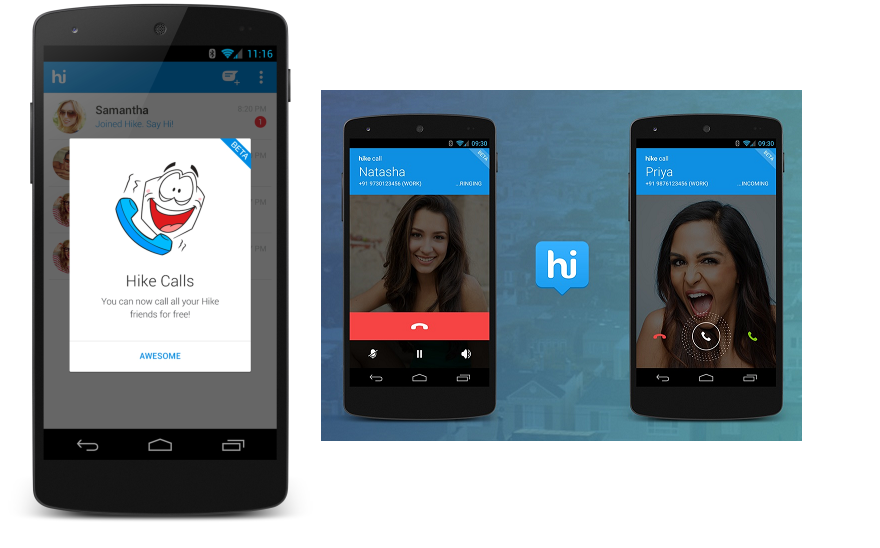 Current User-Base & Funding
Launched in December 2012, Hike has over 35M users as in August, 2014 and has raised $86M from Tiger Global & BSB till date. The app also boasts of a fairly young user base with over 90% of its users being under the age of 25 and residing in India.
The chat application has localized features, which are developed keeping in mind the infrastructural and cultural requirements such as Hike Offline – lets you message your friends even when they're offline, Hidden Mode – allows users to hide their private chats with a password, Regional Stickers – helps users express more in their own language, amongst many others.
Do give "Hike Calls" & share across your feedback in the comments section…
Additional information
You can download the app at – http://get.hike.in/
For more information, please visit the Hike Blog