The automotive industry has moved towards digitalization and connected mobility, resulting in a significant rise in the use of electronics and technology in vehicles. Vehicle-to-Everything [V2X] is one such technology which is still a nascent market that has managed to offer a wide range of everyday convenience benefits. Today, it has grown to be a critical component in providing vehicles with the ability to communicate with each other and beyond. In fact, the automotive V2X communication market is expected to reach a staggering $26.72 billion by 2025, according to a report by Grand View Research.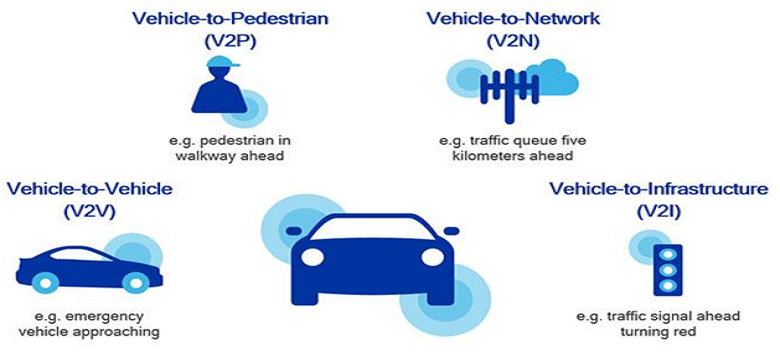 Interestingly, some of the key reasons why OEMs today are forced to incorporate V2X communication systems into vehicles are due to the several benefits that the systems provide in terms of advanced route guidance systems, roadway efficiency, driver convenience and traffic optimization. Allowing vehicles to 'talk' to each other, V2X systems are geared towards safety and are essential for hundreds of thousands of self-driving cars to operate safely.
Sasken understands the importance of disruption to address the need for autonomous driving. They have achieved a breakthrough in this area and are engaged with a Tier-1 OEM and provide services for the V2X platform to enable actionable insights in the connected automobile. Today, we have a Q&A session with Ashwin Ramachandra, VP and Head – Product Engineering Services, Sasken Technologies, on how players in the automotive industry are re-defining the electronics segment through the advent of advanced communication technologies like Vehicle-to-Everything [V2X]. So, let's get started with the Q&A…
Can you please talk about yourself, your experience so far with Sasken Technologies ?
I have more than 20 years of experience and am currently the head of the Embedded Practice at Sasken Technologies Pvt. Limited. The Embedded Practice group consists of the following divisions:
Semiconductors and Platform devices
Industrials
Automotive
Digital [Cloud and Analytics]
When it comes to the automotive domain, the amount of software & intelligence in the car is increasing day by day and that intelligence executes on the chips that are manufactured by the semiconductor companies. In order to appreciate what Sasken is doing in the automotive segment, it is very important to deep dive into what Sasken does in the semiconductors segment. The amount of software and intelligence in the car has increased in three different areas:
Software on the cockpit [In-cockpit entertainment]
Autonomous Driving
Telematics
The rise has been majorly seen in the last five years. Silicon vendors are bringing out chipsets that are much more powerful so that customers can enjoy a richer audio experience and exceptional performance for these offerings. Sasken starts working with the semiconductor vendors through the Development and Testing phase. Companies like Qualcomm have chipsets like MSM820 that are meant for richer infotainment experience. On a similar line, there are silicon vendors that are working on powerful chipsets for the autonomous driving sector and in future, we would see many more companies bringing out much richer solutions for that segment.
Telematics would be typically seen in the form of communication modems. In the western world, you would have an LTE Modem connected to the car for a whole bunch of communication. These are the three major areas where semiconductor companies and Sasken are co-working together to revolutionize the overall automotive industry.
Please comment on the rise of the infotainment options in car and where do you see Android in the automotive segment ?
Many years back, we only had the option of FM Radio, which gradually moved to CD Player, and now you have a plethora of playback options on the touchscreen located on the dashboard of your car which provides a whole new world of entertainment. Previously, these systems were based on Vanilla Linux, but now Android is playing a vital role even in the automotive sector. As we all know, Android already has a huge market share in the mobile space and now its share in the auto segment is gradually increasing.
By the year 2020, we expect that Android would be present on more than forty percent of mid-range and high-end cars, which means that Android is at a huge inflection point in the auto segment. Sasken has extensive experience in Android and our team of engineers has been working on Android since the first public release of Android. This experience gives us a huge edge over our competitors since when companies need expertise on Android for the car segment; they need someone like us who have gone through the complete development cycle. The mobile expertise and experience in bringing products to the market would definitely help us in achieving an edge in the auto segment!
Based on the queries and projects that Sasken has been approached for in the auto segment, we believe that Android is very much in line to be the default operating system for cars. This would bring in a major change in the infotainment space for automobiles.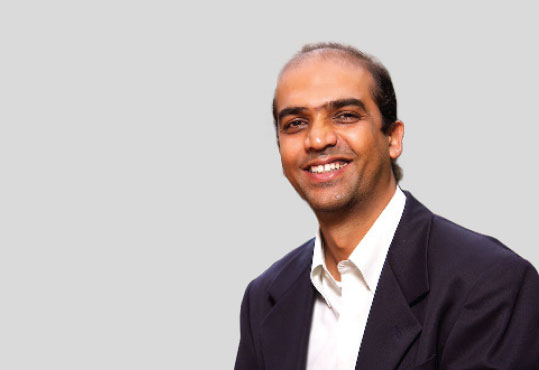 Can you walk us through some of the technical challenges for porting Android on the automotive platform ?
The use-cases that you see on the phone are quite different from the use-cases that you see in the car. For example, you would never plug a music player like an iPod to your phone, but that is a very natural use-case when it comes to a car. You expect that the device and its type is recognized when it is plugged into the dashboard and it should also start the playback. This means that there are a lot of changes that are required to the Android stack in order to accompany such use-cases. From the UI and UX point of view, a lot more changes are required. Also, unlike India, users in the western countries use a lot more voice commands, and those commands vary when used on car vis-a-vis mobile.
You need to have a good amount of Android expertise in order to realize such use-cases and though Androidauto would evolve over a period of time. Expertise does come in very handy since time-to-market is very critical for any product. Also, the time-to-market for an automobile is typically 18~24 months, which in itself speaks for the complexity.
What are some of the cost implications for the car manufacturers in order to realize V2V/V2X/V2I use-cases ?
As far as Android for auto is concerned, it would take a fair amount of time to make its way into the entry-level automobile segment. Just take a case where you do not use Android, even in such a scenario, you need to have the silicon, an in-house R&D team, an operating system like Linux, middleware, etc. i.e. You need a significant number of engineers, hence a good amount of R&D cost is involved. Also, as mentioned earlier the number of features in the car always keeps on increasing. Hence, if you need to have your own in-house infotainment system [in absence of Android], the R&D cost itself would look similar or even lesser with a platform like Android.
Whether it is V2V, V2X, V2I, there is a lot of data that would be used to ensure that the objective is met. How secure are these protocols and how do two vehicles from different manufacturers talk to each other ensuring that there is no breach of important data ?
In case of V2V and V2I scenarios, the information is almost anonymous. For example, if a car is driving ahead of another vehicle [on a freeway], either of the vehicles can transmit information that is generic in nature and is useful for both the parties. It could transmit road-related data, climatic data, etc. There is no personal or confidential information exchanged between the two of them.
The information is completely momentary and the moment you get off the freeway, the information is gone. This data is non-threating in nature and hence, we need not worry when such data is sent over V2V/V2I channels. Also, in order to ensure that the necessary security protocols have adhered, the exchanged data goes through an approved/certified channel and it is almost impossible to fake the information. There has been a significant amount of effort that is spent to ensure that the information [irrespective of its nature] is tamper-proof and all the necessary security measures are taken.
The second part is about 'Telematics' i.e. the information that is shared between your car and the cloud infrastructure. This exchange has nothing to do with the co-operative network, but it is more about the route that it takes for transmission of the data. You can poll a lot of peripherals on the car to get data about the health of the car, battery, fuel, etc. This data is completely owned by the car owner but sometimes by accident, you agree to share this information in which case, this data can be used by third-party companies for targeted advertising. For example, in the current scenario, there are many cases where a particular company does not charge the consumer to use their services but instead use their data to push some relevant advertisements, coupons, etc. As a matter of fact, the millennial generation is willing to share such information in lieu of product discounts [only after providing consent].
Can you comment on some of the B2B as well as B2C use cases for the V2V/V2I/V2X technologies ?
Ride-hailing companies are already leveraging these technologies, especially the V2V and V2I to ensure that their vehicle's health is in-tact so that the riders can enjoy a smooth ride.. They are using onboard telematics to get the necessary information. This also includes details about the driver's characteristics, which are provided after consent by the car driver e.g. average speed at which the driver drives the car, how many times he over-speeds, angle at which he takes turns, how many times he jumps signals, etc.
This information can be used by all the necessary parties involved in the journey i.e. the car driver to improve his driving skills and average customer ratings. It can be used by the ride-hailing company to ensure that they have the best drivers on-board thereby providing a superior customer experience and it gives an additional parameter to the customer on basis on which they can rate their journey. This is currently under testing by a couple of ride-hailing companies for their premium car segment.
How wireless communications and WLAN technology have evolved over the years to be well-suited for V2X communication, due to its low latency and the ability to communicate instantly. Can you also touch upon DSRC [Dedicated Short Range Communication] ?
This is one of the points that we have discussed earlier about the co-operative network. There are a couple of emerging technologies like DSRC and Cellular V2X [CV2X] and each of them has its pros & cons. As per our understanding, the CV2X is much better-designed technology and has better technology roadmap. DSRC is loosely based on the WLAN/WiFi technology and the base standards remain the same. On the other hand, CV2X is based on the Cellular LTE technology. The US government is gearing towards usage of DSRC for V2V/V2X use cases and with wider adoption, the governments across the world would mandate what technology should be used further down the line.
As expected, both these technologies have very low latency due to nature of the use cases associated with the vehicle. This is the overall landscape of the Intelligent Transport System [ITS], both from the technical and non-technical perspective. As an organization, we are working on both these technologies and are gearing up for testing with some of our automobile clients.
Please walk us through the opportunities in the autonomous driving segment and what are some of the tech and regulatory hurdles being faced by this sector ?
The single most important requirement of this sector is that the information should be kept safe & secure. In the future, governments would also mandate a certain amount of certification and testing to ensure that there is no compromise on quality. Apart from these, standards would evolve as it autonomous driving becomes mainstream.
Technology is evolving at a very rapid pace, where do see the automobile technology 5~10 years down the line and the role that technology would play to make that dream a reality ?
As far as the automobile sector is concerned, the internal combustion engines occupy 99% of the market share, whereas electric engines have a fairly minuscule market share. However, things would take a drastic turn as we move forward. The trend is likely to change as electric engines would play a much larger role in the overall automobile ecosystem.
Sasken, as an embedded company,is looking at this area very closely but our main focus areas are in the ares of In-car infotainment, Autonomous driving and Telematics. These three pillars would change the entire automobile landscape. Some of the use cases in autonomous and assisted driving might not be directly applicable to a country like India due to the nature of traffic, road conditions, etc. but over a period of time, the entire ecosystem in India would also evolve and we would observe wider adoption.
We thank Mr. Ashwin Ramachandra for sharing his insights with our readers. If you have any questions for Ashwin about autonomous driving, opportunities in V2X/V2V/V2I, etc. please email them here or share them via a comment to this article.