India continues to be a hotbed for startups especially with the Government's relentless focus to provide a congenial environment for them to conduct business. Initiatives like the India Stack [UPI, eKYC] by the National Payments Corporation of India, the launch of the Startup India initiative, etc. are acting as catalysts that are fuelling the growth of the startup eco-system in India.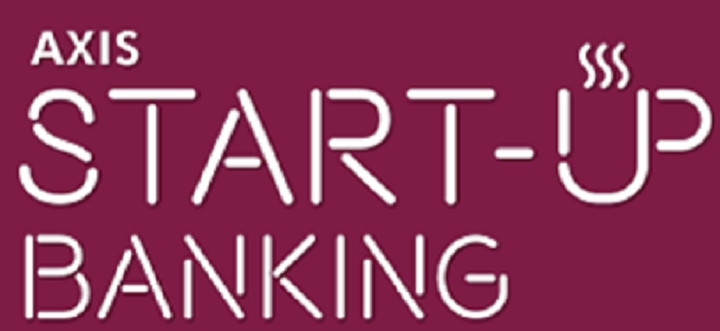 Rising internet & smart-phone penetration, access to Digital Media/Content, etc. have opened up new avenues for tech startups where they can release products that can cater to the urban as well as the rural markets. Emerging technologies like Artificial Intelligence, Chat bots, Block chain, Machine Learning, etc. are not only used as a medium for technology disruption by startups but are also embraced by large-sized corporations, financial institutions, etc. in order to stay ahead of the technology curve.
Talking about Financial institutions, they are using these technologies to improve their customer service/providing better personalized service/providing additional financial services, etc. Fin-tech has been one of the hottest sectors from entrepreneur as well as investor's perspective in 2017, something that has also caught the attention of other financial institutions. Mainstream financial institutions are becoming more agile in accepting change and are inking partnerships with these players since it is a win-win situation for both the parties.
Axis Bank, India's third largest private sector bank has been the torch bearer in driving change where it launched Thought Factory, a startup incubator/Innovation lab in 2016 where it nurtured startups that are working on interesting ideas and experiment with emerging technologies for building breakthrough banking products and solutions. Six startups namely Perpule,  Fintech Labs, S2Pay, Pally, Paymatrix, GIEOM were the first graduates from the Thought Factory in 2016.
But as it is widely known, startups cannot be built in exile and hence, 'productive networking' is also an important aspect of building as well as scaling a startup. Axis Bank took professional networking a notch above by launching one of its kind exclusive networking property called Axis Start-up Social, to support the burgeoning startup eco-system. Axis Start-up Social went live on 15th December in Bengaluru and the exclusive event happened at WeWork co-working space in Brigade Road. It was attended by entrepreneurs, Axis Bank team, startup enthusiasts, incubatees at WeWork and others who are connected to the startup eco-system.
The primary objective of this platform was to provide an opportunity for startups to network and share knowledge. Significantly, this initiative firmly underlines Axis Bank's unflinching commitment towards providing multiple opportunities for startups in India to thrive and scale to the next-level-of-growth. The major highlight of the event was informal sessions by Vivek Gupta, CEO of Licious and Amit Rohatgi, Founder and CEO of Divrt. They did not have any ppt and the talk was not like a normal gyaan session. Vivek Gupta of Licious has donned the hats of an investor in Helion Ventures as well as an entrepreneur. Hence, his talk was more of a double-edged sword where he shared valuable insights from his investor and entrepreneurial journeys. He spoke about scaling, food tech, maintaining a customer-focused approach and much more. Some of the tips that he shared from his topsy-turvy entrepreneurial journey are below:
Customers don't buy products online, they buy experience.
It is very important for startups to Repeat Purchase Rate since that is an important metric for measuring customer satisfaction/customer stickiness. At Licious, they have 90% revenue from repeat customers.
Entrepreneurs should be customer obsessed and not idea obsessed since customer is the king.
Having number sensitivity at every function of the startup, be it IT, HR, Engineering, Finance, etc. is very important.
Startups should focus on creating long-term value.
Consumer businesses are now getting due attention from institutional investors; ID Fresh, Yoga Bar are some of the pioneers in this category.
The important thing that an entrepreneur needs to take care of scaling is 'Stay focused in one area' and learn from your own mistakes. Licious was initially operational only in Whitefield, Bengaluru and after five long months it started operations in Koramangala.
Cost of Customer Acquisition is another vital metric that entrepreneurs need to keep track of at every stage of their startup journey.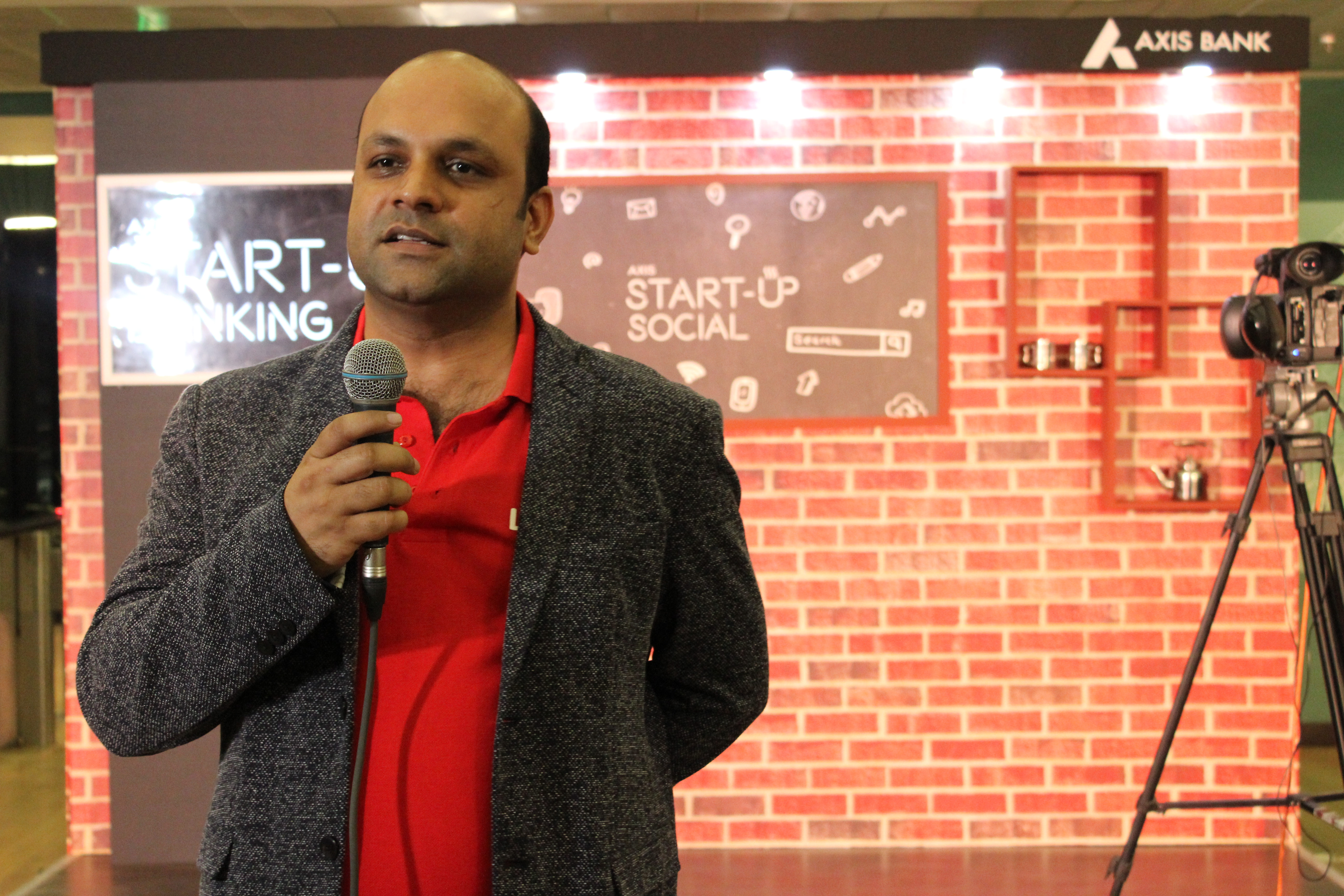 Vivek's insightful session was then followed by Amit Rohatgi's talk where he focused on his past entrepreneurial failures, learning's from them, nuances of building a hardware startup, cultural differences between India and Silicon Valley. Amit has varied experience in different countries across the world and one point that he stressed more about was 'Startup Hiring'. He expressed his growing concerns about the unimaginable salaries offered to engineers in a startup, something that can hamper the growth of the startup ecosystem. His talk ended on a positive note that things are bright for 'product' entrepreneurs in India and this is the right time to take the first step to realize the entrepreneurial dream.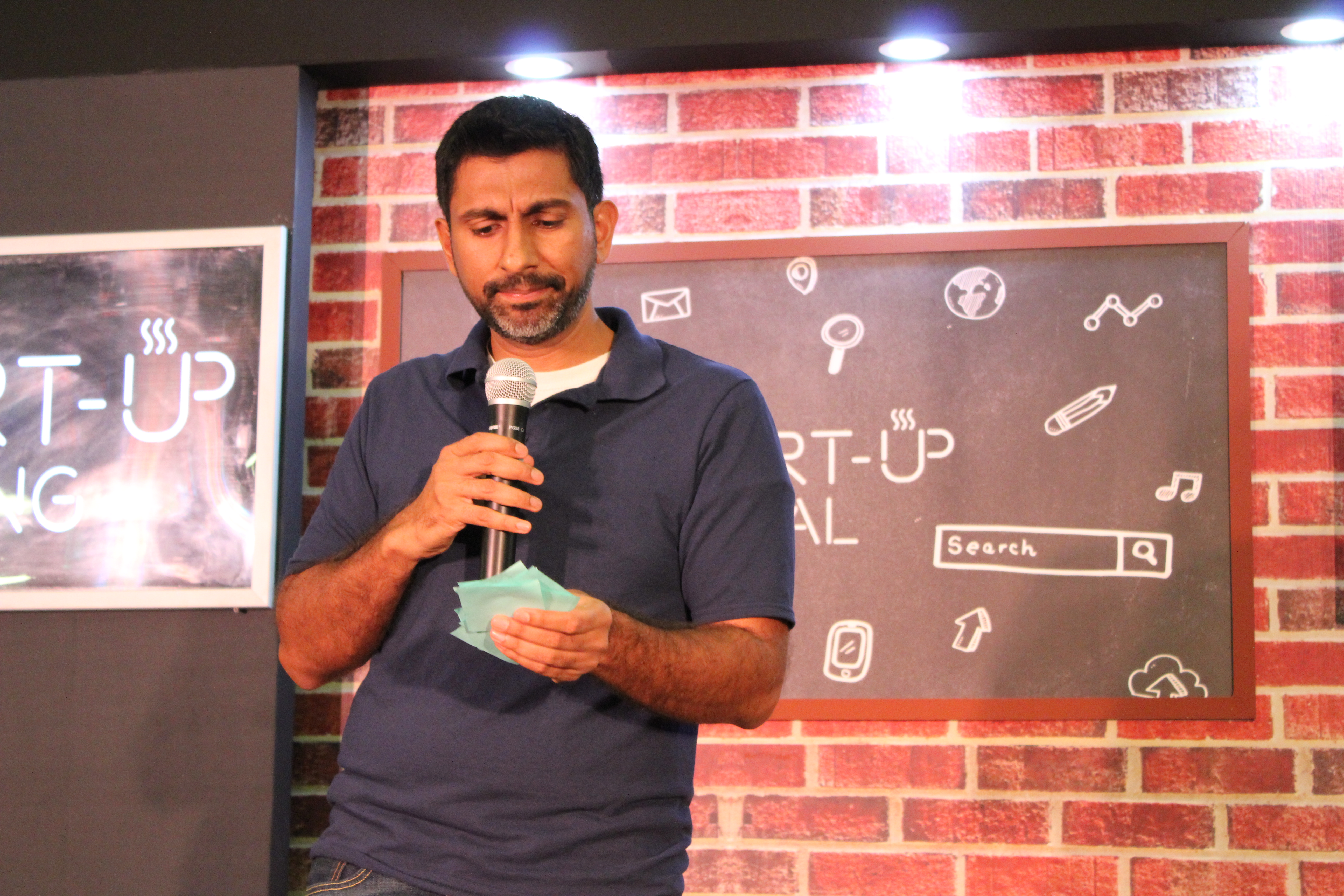 To make the session much more informal, fun and engaging, Vikram Poddar added a comedy flavor to the event. Vikram is an ex-investment professional and a flourishing Corporate Standup Comedian. He cracked some awesome jokes on investment banking, corporate life, funding & startups, complex relation between software developers & testers and much more. After the completion, all the pillars of the startup eco-system networked over F&B 🙂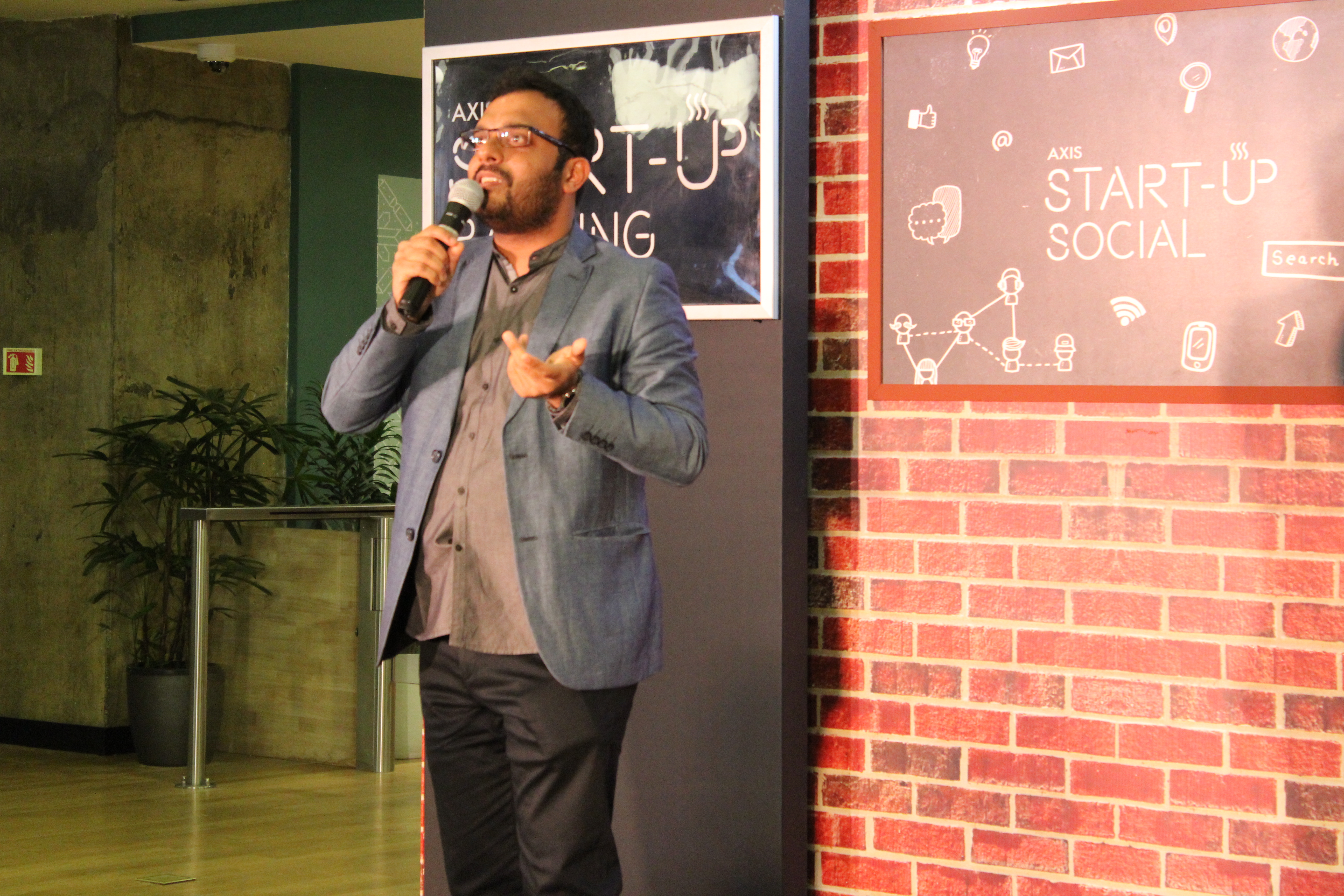 As mentioned earlier, Axis Bank is keeping no stone unturned to stay 'updated' with the latest technological trends, either via in-house product development or via M&A's. Startup Banking Group of Axis Bank already caters to banking requirements of technology-based start-ups like Ola, Flipkart, Zomato etc. #AxisStartupSocial is an excellent platform that provides an opportunity for Start-ups to network and share knowledge over the cup of coffee and we look forward to more chapters of this interesting initiative by Axis Bank.
If you have attended the #AxisStartupSocial or require more information, please leave your experience/queries in the comments section.