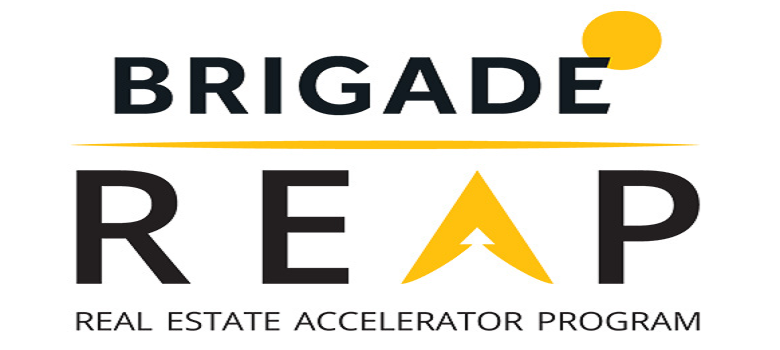 Brigade REAP, the first accelerator in Asia with focus on Real Estate, has now successfully on-boarded Cohort Four. With over 80 start-ups having applied to the program, 11 Start-ups were shortlisted out of which 5 were inducted into the program after a rigorous selection process.
The Start-ups inducted into the program, will under-go thorough mentorship and training for a period of 4~5 months after which they will be handed over to the industry for consumption of their products or services.
Speaking on this occasion, Nirupa Shankar, Director, Brigade REAP, said
We are excited with the innovation and technology that emerging startups are bringing to the table. At REAP, we focus on mentoring these start-ups to make them industry ready so that it is easy for the industry to adopt their technology, be it a product or service. Our goal is to improve the efficiency of the real estate industry through technology.
The startups inducted into the Program are:
About Brigade REAP
Brigade REAP is focused on technology startups whose end product/service is applicable to Real Estate be it Residential Commercial or Hospitality projects. The sectors range from IoT, Nano Technology, Cleantech and Renewable energy, Logistics and Visual Computing. The program is mentored by John Kuruvilla, Chief Mentor for the program and Apul Nahata, Mentor-in-Residence and has a stellar line up of mentors and advisors.