Highways are meant to facilitate swift movement of vehicles. Whether you drive a commercial vehicle or a private vehicle, highways help you to reach your destination much faster. However, toll stations on highways stop this free-flowing traffic. Many-a-times, such tolls cause traffic jams resulting in increased travel time. This is where electronic toll collection comes in the picture. Read ahead to know more about electronic toll collection, its functioning and application.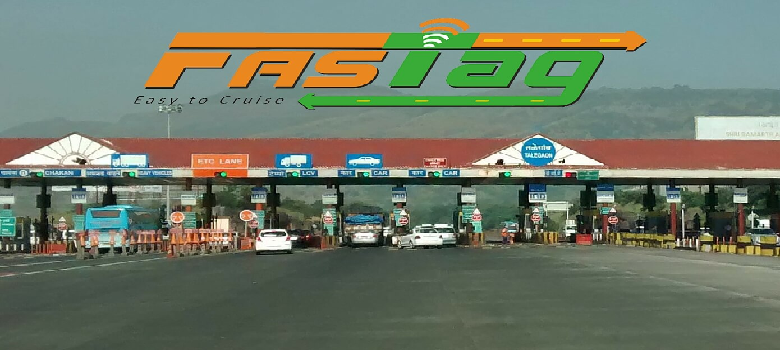 Reducing Traffic Congestion
National Highways Authority of India [NHAI] has brought in the concept of National Electronic Toll Collection program. This concept is suggested to be applied across highways in India. This move is aimed at reducing traffic congestion arising due to manual collection of toll at toll stations on highways. Such electronic toll collection is set to benefit vehicle owners, commercial entities, as well as the government.
How It Works?
This electronic toll collection is based on a Radio Frequency Identification [RFID] tag. This tag is placed on a vehicle and is known as FASTag or toll tag. Every time a vehicle with such a tag crosses the toll plaza, the toll is automatically deducted from the registered bank account of the vehicle owner. This means that instead of paying toll physically, you pay toll online. Going ahead, various online wallets can also be linked to facilitate online payment. Such an initiative is in sync with the Indian government's endeavor to promote cashless transactions and build smart cities.
Promoting Transparency and Demanding Accountability
Apart from easing the flow of vehicles on highways, such an initiative will also help keep things transparent regarding the amount of money collected through the toll stations. Electronic toll collections on highways will be transparent and make the authorities more accountable. NHAI has come up with mobile Apps to help people pay toll online. People can buy and recharge FASTags through the following Apps: MyFASTag and FASTag Partner. The process is similar to popular e-commerce Apps. This way, those who have been transacting online will have a similar experience when it comes to paying toll online.
Other Application
FASTag has the potential to impact various other industries as well. For example, RFID tags can be used to facilitate transactions at drive-through food outlets, fuel stations, etc. Real-time data from such tags can be used for mapping the movement of vehicles. This can be looked at from an enhanced security perspective along with traffic control measures.
There has been a tectonic shift in the insurance industry with the advent of digital insurers. Such insurers leverage technology to reduce manual intervention across the insurance experience. Apart from this, they also focus on making insurance simple by reducing jargons and creating a convenient user journey.
RFID and Vehicle Insurance
In vehicle insurance, real-time data can be extremely useful in analyzing the risk potential of a particular policyholder. Currently, such data can be tracked with the use of telematic devices. This allows the insurance providers to offer customized calculation of motor insurance premium based on the risk exposure of an individual driver as opposed to arriving at a premium based on generalization. Real-time data collected through RFID tags can be useful to insurance companies. They can work towards analyzing that data in a way to promote personalized pricing. This way, drivers who ride safe will have to pay less insurance premium.
The New Normal
Years ago, highways were a new concept in India. Today, they have become a norm. Currently, highways in developed nations do not face traffic issues because of toll stations, as they collect toll electronically. Just as highways have become a norm in India, it will take some time for electronic toll collection to become a norm.