A bike insurance policy is a very handy kind of insurance. It offers many benefits and keeps your bike safe and secured. The insurance provider offers this protection. In return, you pay the insurer a premium. The premium is calculated after taking several factors into consideration. From the make and model of the bike to the scope of the cover, many components determine the final premium that you are expected to pay. Unfortunately, some people end up paying a higher-than-required premium. Do you fall into that category? Let's find out.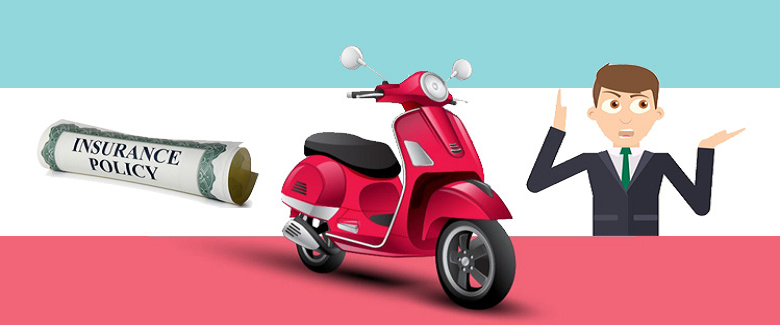 Reasons why you may be paying a higher bike insurance premium
You have the incorrect type of cover – You need to see if the type of two wheeler insurance you have is correct. 2 wheeler insurance is available in two forms – comprehensive and third party. If you need a third party cover and you have a comprehensive cover, you are unnecessarily paying a higher bike insurance premium. So understand the two types of cover and choose wisely thereafter.
You did not compare – Did you compare bike insurance online before you bought the plan? If you didn't then probably you bought an expensive cover. Comparing is the key to finding the best plans at the lowest rates. If you don't compare, you don't even get to know about the cheaper motor insurance covers that may offer the same kind of coverage.
Your IDV hasn't been calculated properly – Every vehicle depreciates in value with time. And since the value of a bike insurance policy is proportional to the value of the bike itself, the premium should also reduce every year. If your IDV is not calculated properly, you may be paying higher for a bike that has a lower value. So use an online calculator and ensure your IDV is correct.
Your NCB has not been deducted – If you don't make any claims in the previous policy period, you get a discount on the premium of the following policy period. This is known as the No Claim Bonus [NCB]. At times, the insurance provider doesn't deduct your NCB and this leads to you paying a higher premium. Do ensure that NCB is calculated properly when you renew your 2 wheeler insurance cover.
Your deductible is too low – You can choose to pay a deductible at the time of claim. If you opt for a higher deductible, your premium will be lower and vice-versa. You may have blindly agreed to the deductible offered by your insurer, which pushed up your premium. When you renew your policy next, calculate a reasonable figure yourself. This will help to reduce your bike insurance costs.
Your bike isn't safe – You can get a discount on your bike insurance plan if you install some safety gadgets in your vehicle. Currently, you may be paying a higher premium because there aren't any such devices. If yes, then you need to install the gadget right away!
You have too many riders – Did you choose to buy a lot of riders when you bought bike insurance online? If this is the case, then you need to drop some riders as riders push up the premium of your bike plan. Keep the riders that you absolutely need and discontinue with the others.
Conclusion
If you actually find these points hold true, make some changes to your cover when you renew bike insurance online. You do not need to carry on with the same cover – you can always make amends and get your two-wheeler insurance costs reduced. So do your homework, choose the right policy and you will surely be paying the most accurate price for it.