The main goal of any financial plan is to attain financial independence. There are numerous investment schemes available in the market such as shares, commodities, and mutual funds, among others. One of the most attractive financial vehicles is a Unit Linked Insurance Plan [ULIP].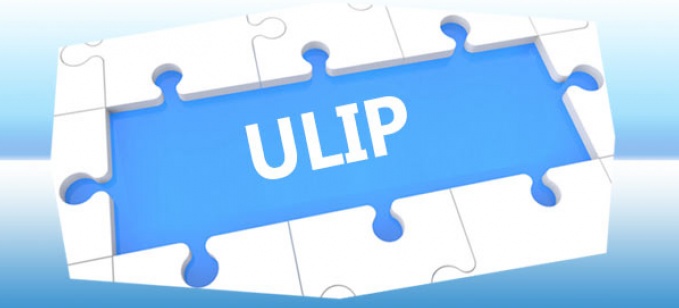 Understanding ULIPs
As the name suggests, ULIPs are market-linked products that offer dual benefit of insurance as well as investment. Such plans offer a high degree of flexibility as you may choose to invest in equity or debt funds as per your risk appetite. Due to this dual benefit and a high degree of flexibility, ULIPs have become a popular investment option among the masses.
ULIPs: a good choice for financial planning, investing, and future savings
The first step in planning your finances is identifying the various modes of investments and choosing the one best-suited to your needs. You may consider investing in a ULIP due to the numerous benefits it has to offer. Following are six ways a ULIP helps in attaining financial independence.
Facilitates long-term investment
ULIP is a very common investment option for long-term savings. It helps you build a sizeable corpus over a period of time, thus helping you achieve your financial goals in the long run. As most ULIPs come with a five-year lock-in period, you get the benefit of an accumulated amount. You may use this corpus to fulfill your goals and dreams such as buying a new house, purchasing a new vehicle, or starting your own business venture, among others. You may also use the amount to protect your child's future, secure capital for critical milestones such as marriage, or plan for your golden years.
Provides life cover
ULIPs are offered by life insurance companies. Such plans provide life cover in case of an unfortunate event. Though ULIPs do not offer a very high level of coverage as compare to term life insurance plans, it serves the purpose of securing the future of your loved ones in your absence.
Fulfills risk appetite
ULIPs offer investors an opportunity to invest in any asset class as per their choice. You may choose to invest in equity, debt, or money market instruments. In case you have a low appetite for risk, consider investing in debt funds. You may invest proportionately in debt funds as equity funds if you are a moderate-risk player. Invest in equity funds if your risk appetite is high.
Offers flexibility to switch
In case you wish to change from one asset class to another, or wish to modify the proportion of funds, you may do so easily. This helps you control your losses in case the market fails to perform. Besides, you may also enjoy wealth appreciation if the market exhibits a good performance.
Offers comprehensive cover
Most insurance providers offer riders with ULIPs. Such riders, also known as add-ons, enhance the coverage. You may opt for riders such as accidental death benefit rider or permanent disability benefit rider, based on your individual needs.
Provides tax benefits
The good news is that you may avail of tax benefits on the premiums paid towards your ULIPs. Such deduction is allowed under Section 80C of the Income Tax Act, 1961, up to a limit of INR 1.5 lakh. You may, therefore, enjoy such benefits and lower your taxable income limit to a great extent. It is important to note that in order to avail of tax benefits, the premium amount must not exceed 10 percent of the sum assured.
ULIPs offer a plethora of benefits. You may, therefore, consider diversifying your portfolio by investing in such a financial instrument. It is imperative to understand what is a ULIP plan, what are its features, and what are its advantages before making an investment. By doing so, you may plan, invest, and save for your future successfully.