Online on-demand delivery Run to Deliver announced the release of it's android app, India's first app that provides the fastest  On demand & pick up drop services.  Users can call Run to Deliver for pick-up and delivery of anything & everything within the city. For instance, if you run out of groceries or want food from your favourite restaurant which doesn't deliver in your area, Run to Deliver can deliver it at the given address.
Small & medium business owners can customize the service & use it for pick-up and delivery of their items at a very nominal cost.  All this can be done with the help of the app which shows options which is easy to use and responsive. The feature can be used to save time and money for anything you want within the city.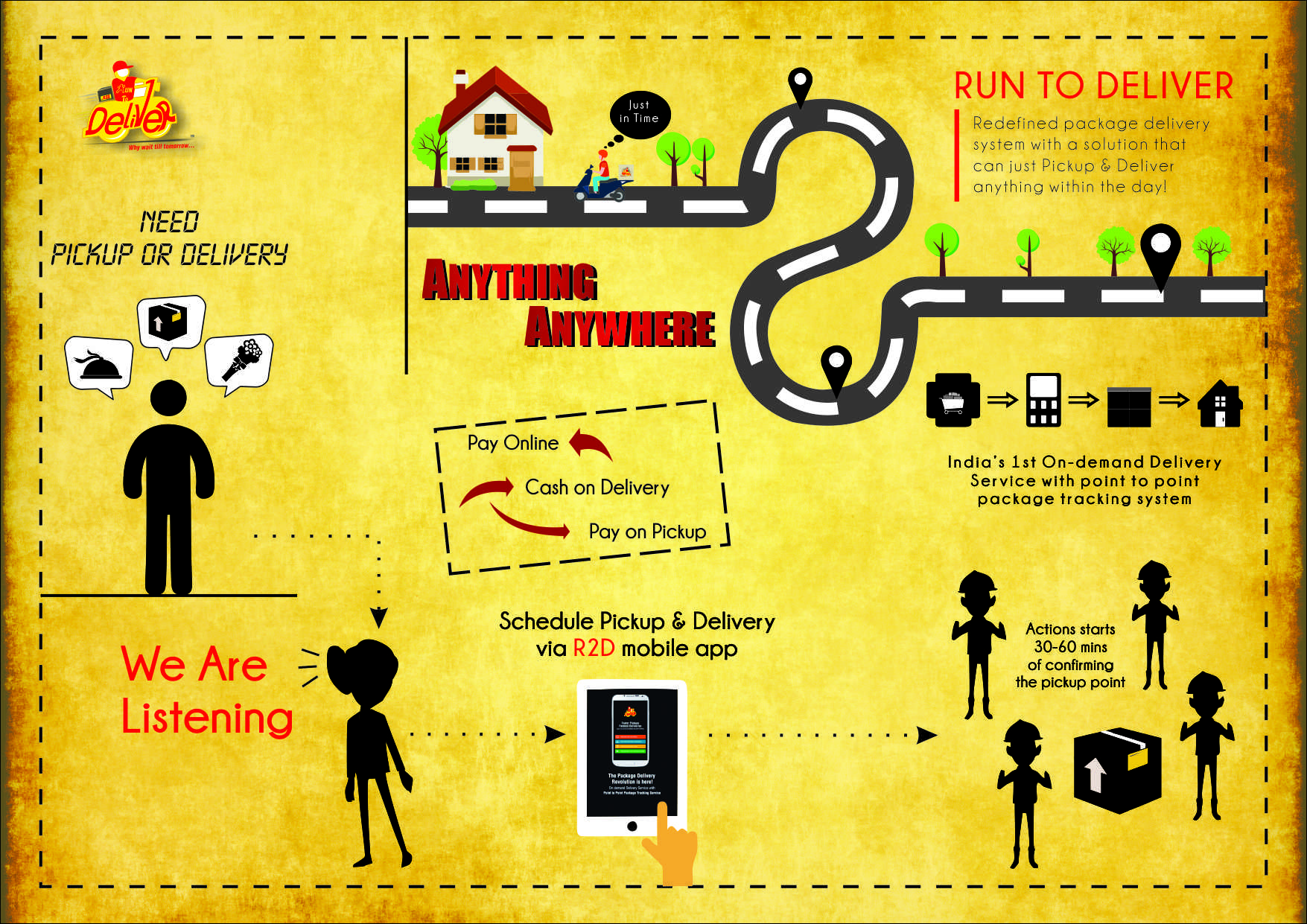 In addition to the fastest pick-up and delivery, the application offers feature to track packages till it gets delivered. Less time consuming and affordable way to get work done, this app is free with the smooth interface following android best design practices. User's need to enter the following
To enter your pick up and drop destination

Choose what you want to order

Select the needed spot

Point to point package tracking service

Run to deliver has a team of highly qualified technicians and staff. It has active members all across Delhi/NCR region that help us to connect easily, assuring time delivery.
Mr. Mohit Jain, an entrepreneur and the founder of Run to Deliver started the service keeping in mind that a lot of people have to spend extra hours and money only to get items from another part of the city. At this age where time is everything, you really don't have to spend a lot on travelling or paying the other delivery services which costs a lot and only deliver a handful of items. We at Run to Deliver, are "committed to deliver you anything anywhere and any-time within the city"
Run to deliver for Android can be downloaded from here