How many times have you have been into situations where the phone has run out of battery & you had wished that there was "charging cable in your bag/pocket"
Well, a US based startup HelloNoMad is trying to solve that problem with their innovative charging solution – ChargeKey & ChargeCard. We received a review copy of the "ChargeKey for Android" & today we do a hands-on review of the same.

Design
ChargeKey is a 2.5″ key sized charging cable. It is made up of flexible rubber components with two plastic ends. The cable can be connected to a PC, TV or any other device that can act as a "Host" and supply +5V for charging.  In case of "ChargeKey" for iPhone, the other end of the device includes "Lightning Connector" for Charging & Sync functionalities.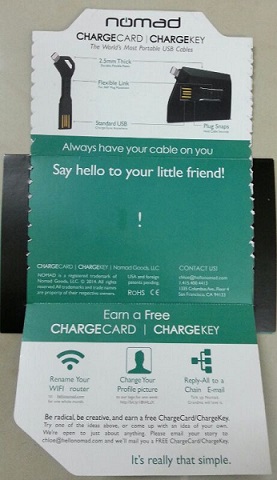 Portability
"Charging on the Go" is the primary concern that HelloNoMad is trying to solve & the "Size" is the main USP of the ChargeKey. One end of the ChargeKey provides the flexibility to the user to connect the ChargeKey to a key chain. In all the scenarios, the user would have their home keys with them, so ChargeKey ensures the phone is never out of charge.
I personally faced this issue the very day I received the ChargeKey & I had forgotten my Charger in the office; so I connected the ChargeKey to the TV to ensure my Android phone remains charged & I don't miss any important calls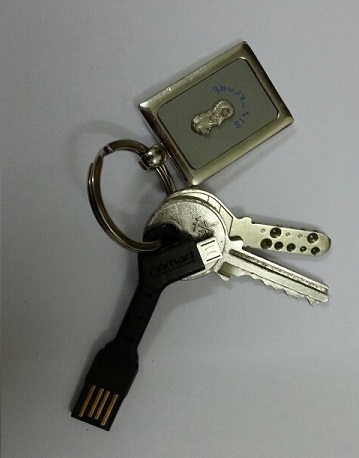 Durability
As mentioned before, "Size" is makes ChargeKey unique charging solution & after using for around 2 months or so; there has been no issue with the cable. However, there there was one question [and I am sure any ChargeKey user would have this question in their minds] – "Why there is no mechanism i.e. caps to protect the charging plug".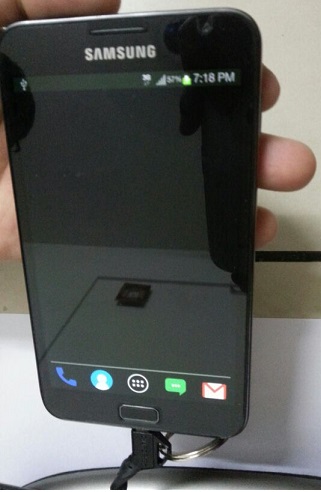 Well, HelloNoMad started with their KickStarter campaign [their funding goal being 29,000 USD] and that provided us with the answer [Source : HelloNoMad on KickStarter]
The lightning end of the cable is water resistant. You can wipe it clean with confidence that it will not corrode. That said, we did strongly consider a cap but it boiled down to the premise that we felt it wasn't necessary.
Rubber quality is quite good and even after heavy usage, there has been no damage so far which makes ChargeKey a compelling proposition !!
Conclusion
Priced at $29 [with free shipping worldwide],  ChargeKey is a very interesting solution to end user's charging needs !! If you are a die-hard traveller, ChargeKey is the one-stop solution to all your charging needs !! Please note that this review was done on "ChargeKey for Android", if you are looking out for "Charging for your iDevice", please head over here
If you have any questions about ChargeKey, please leave them in the comments section. If you are a blogger and interested to review ChargeKey, please leave your details in the comments section & I would send across my ChargeKey to you …