If you are an avid "online" shopper, I am sure that like many of us [including myself]; you would have definitely checked if there are any further discounts available on any product available online. In one of our previous articles, we had mentioned about "Insights into Coupon Marketing" & how coupons is an effective way to get more discounts from e-commerce websites !!!
In this article, we review a startup named Couponzdeal that plans to create a dent in the online coupon space. With overall e-commerce market expected to reach US $24 billion by the year 2015 with both online travel and e-tailing contributing equally [Source: Wikipedia], coupon websites or to be more precise "Coupon Aggregators" have a very interesting future ahead…
Detailed Review
Couponzdeal is a "Deal & Coupon Website" that provides discount coupons available for major e-commerce websites namely Flipkart, Jabong, Myntra, ShopClues, Amazon etc. UI of the website is simple & the overall search experience is good. Once the user registers on Couponzdeal, it provides you with a very simple Dashboard that keeps a track of your activity i.e. coupons applied, failed coupons etc.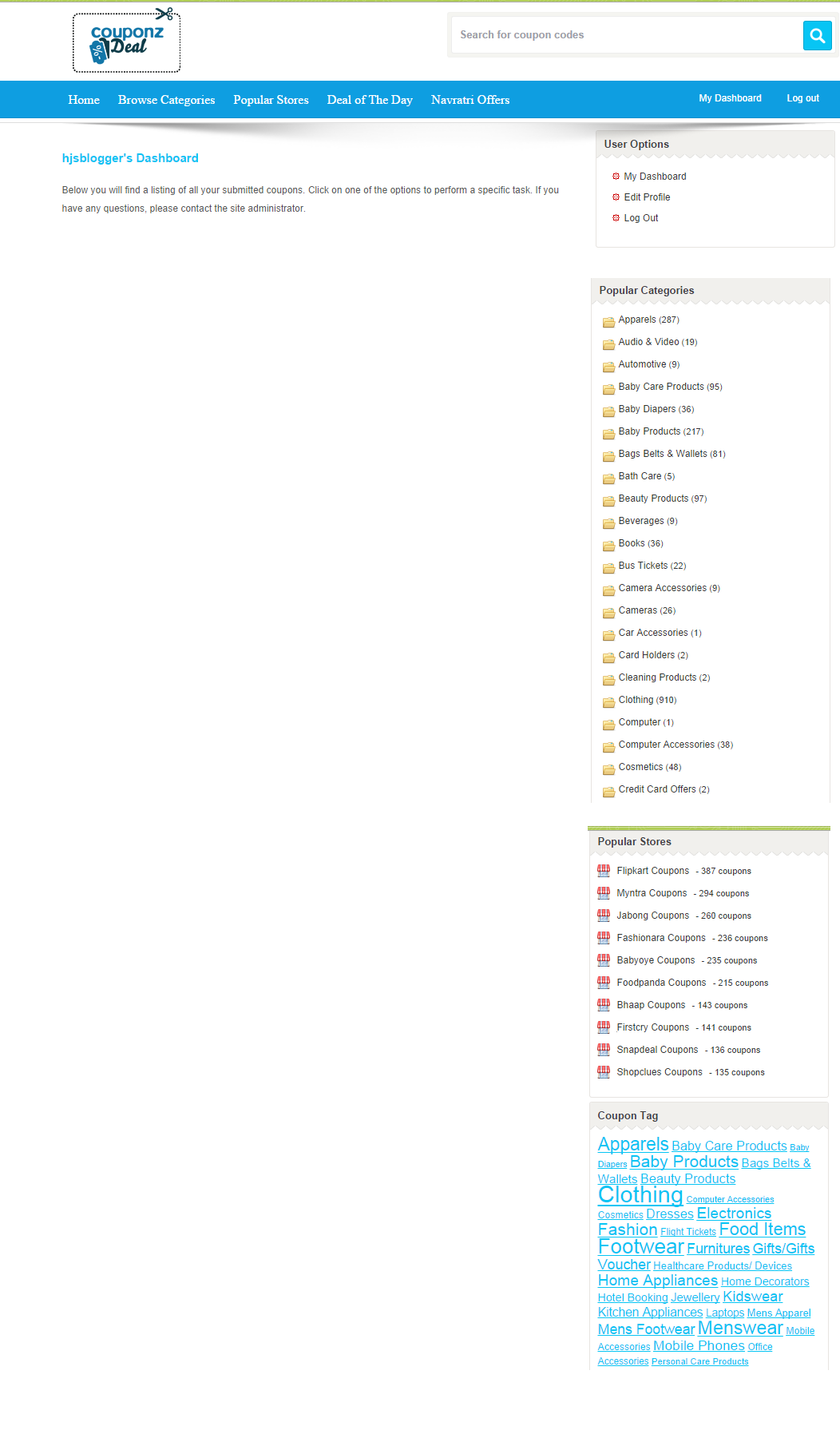 Last Mile Coupon Sale
Apart from the offers on the dashboard, another feature which we liked during the review is Coupons Expiring Soon section. This gives the user hat-tip of the offers that are about to expire which in-turn might result in "last mile coupon sale" !!! We tried out couple of coupons & they did work !!!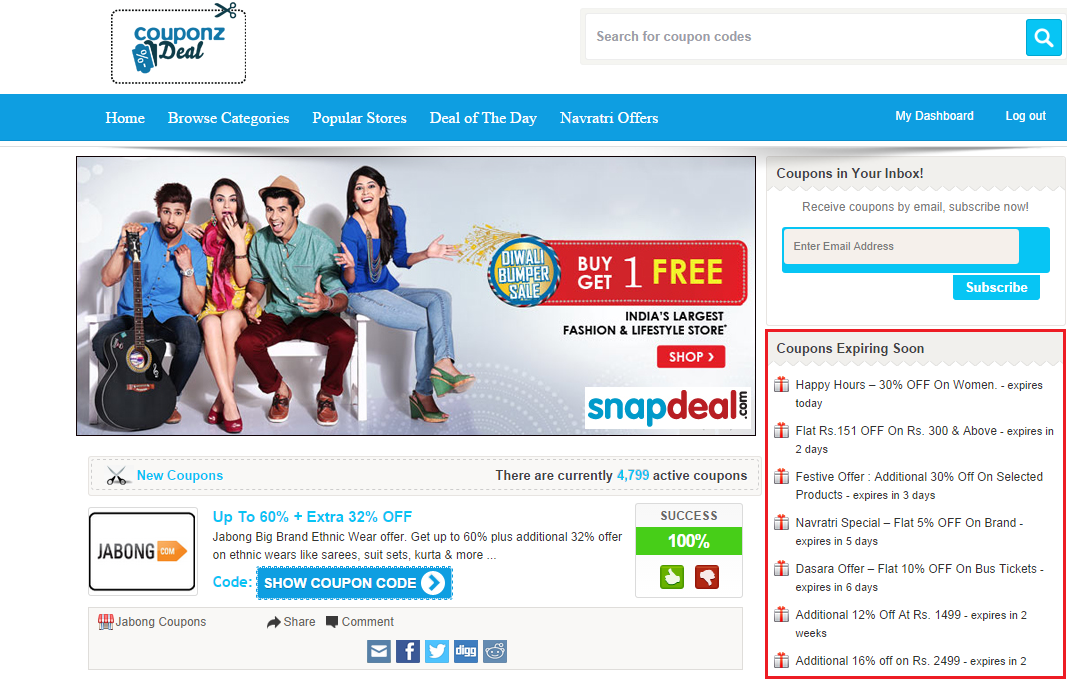 Scope for improvement
Customized User Experience
We created 2~3 login-id's & tested out with coupons in different categories namely Clothing, Appliances, Travel etc. Though the coupons worked fine, overall user experience was the same. May be using the "Past Purchases", "User History" & "Data Analytics"; it would have been better to provide unique experience to each & every user.
Sharing over WhatsApp/SMS
Though we could find option to share the Coupons over various social media channels; we could not fine sharing via SMS/WhatsApp [if that could be possible]. It would also have been very effective considering the increasing penetration of smart phone in India [& declining cost of 2g/3G data].
Availability of mobile App
We are sure that there would be a definite plan to release a mobile app [Android & iOS] but it would have been better to have a "Coming Soon" section which keeps the users informed about the same.
Given that the coupons that we downloaded & used across different categories resulted in 100% success 🙂 ; it provided a "Delightful experience" for us !!!
Do give Couponzdeal a spin & leave your feedback/suggestions in the comments section.