A two-wheeler insurance policy is the policy to cover any damages that can occur to the vehicle or the rider due to the occurrence of any incidents like accidents or other natural calamities. 2 wheeler insurance is needed to overcome the extra expenses that can arise due to happening of any unprecedented event leading to injuries, repair of the vehicle etc.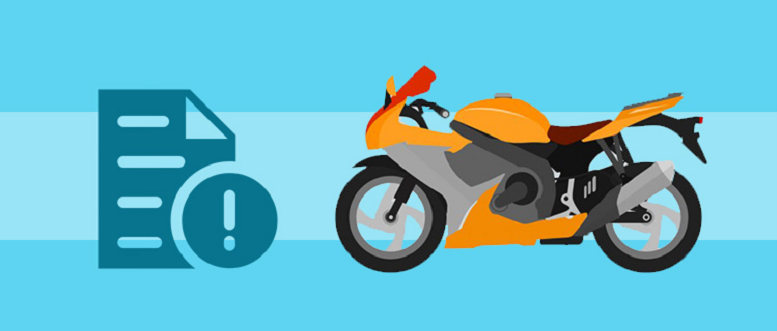 The period of insurance begins once when the premium is paid by the owner. I suppose any incident occurs then there is third party liability associated with it. Third party liabilities are the damage, injury or harm caused to a third party or third party vehicle.
Types of Two-wheeler Insurance
Comprehensive Insurance Policy
In Comprehensive Insurance policy, the vehicle and its riders are insured against any damage or injury being caused during an incident.
It has some add-ons which can be added up like Personal Accident Cover, NCB Cover, Roadside assistance cover etc.
 Third Party Insurance Policy
Third Party Insurance policy covers the vehicle and rider against any damage or injury caused by a third party.
It is a mandatory 2 Wheeler Insurance policy for the Indian roads.
Benefits of Two-wheeler Insurance
The expenses which can arise due to certain incidents are taken care of by the insurance policy. These incidents can be natural or man-made or both.
When you choose the insurance company and your policy wisely, premiums can be affordable as well.
Third party two wheeler insurance is, however, mandatory as per Indian law. So, buying two-wheeler insurance is law-abiding.
With Comprehensive insurance policy, you can get roadside assistance coverage and other add-ons.
Bike Insurance Renewal
The two wheeler insurance policy expires every year and you should renew it so as to enjoy the benefits of the policy.
Two-wheeler insurance renewal can be done by two methods
By visiting the Insurance Company and paying the premium.
Online insurance renewal method is easy and convenient as well.
Two-wheeler Insurance Renewal Policy
Annual Insurance renewal policy: In the Annual Insurance renewal policy, the vehicle owner needs to pay the premium and renew the policy every year.
Multi-year insurance renewal policy: As the name suggests, the insurance premium is paid together for 3 or more years altogether so as to keep the insurance active for 3 years.
Features of Multi-year insurance policy
Personal Accident Cover for owner/driver
If in case of an accident, there is death or disability caused by one's own vehicle then the owner/driver can claim up to a certain amount.
Personal Accident Cover for pillion
If you are using Multi-year renewal policy, then you can also cover your pillion by payment of extra premium.
Third party liability cover
During the incident, if damages and injuries have been caused by the third party then you are covered.
Cashless claims can be availed
There are some multi-year insurance policies which allow cashless claims at their network garages as waiting for receiving the claim amount is inconvenient.
Own–damage cover – Own-damage cover refers to the damages caused by vandalism, natural and man-made incidents. Multi-year insurance renewal policy helps out in providing own-damage cover.
Easy porting to another insurer – You can choose another insurance company and port after completion of 3 years with one company.
Benefits of Multi-Year Insurance Renewal policy
Hassle free renewal
There is no headache of renewing the policy every year, remembering and taking risk of missing the renewal date. By Multi-year renewal policy, the vehicle is insured for 3 years once.
Long term security – By paying the premium together for 3 years, you protect your vehicle for a longer period and you get to have a secured feeling for 3 years.
Easy cancellation of the policy – The policy is planned such that cancellation is easier. In an annual plan, if there are any claims made, then a premium refund is not possible but in multi-year policy, a refund of about some percentage of premiums is obtained.
Discounts to be offered – Usually, the Insurance companies offer great discounts and offer along with the Multi-year renewal policy.
More savings on premium
IRDAI increases the portion of third-party premium by 20% every year. So, if you are opting for Multi-year insurance renewal policy you avoid this increase which is unavoidable in case of an annual policy.
NCB Bonus is safe – In Annual policy, if one single claim is made in a year you lose your NCB but your NCB is safe in Multi-year policy.
Hence, you can compare the two bike insurance renewal policies and then according to your needs, requirements you can opt for the renewal policy.