Robotech Private Limited has been selected by Startup Grind, powered by Google for Startups, as one of the top 60 startups inducted into the 2019 Accelerate Program. Additionally, Robotech will be a featured startup for the 2019 Startup Grind Global Conference held February 12th through February 13th in Redwood City, California.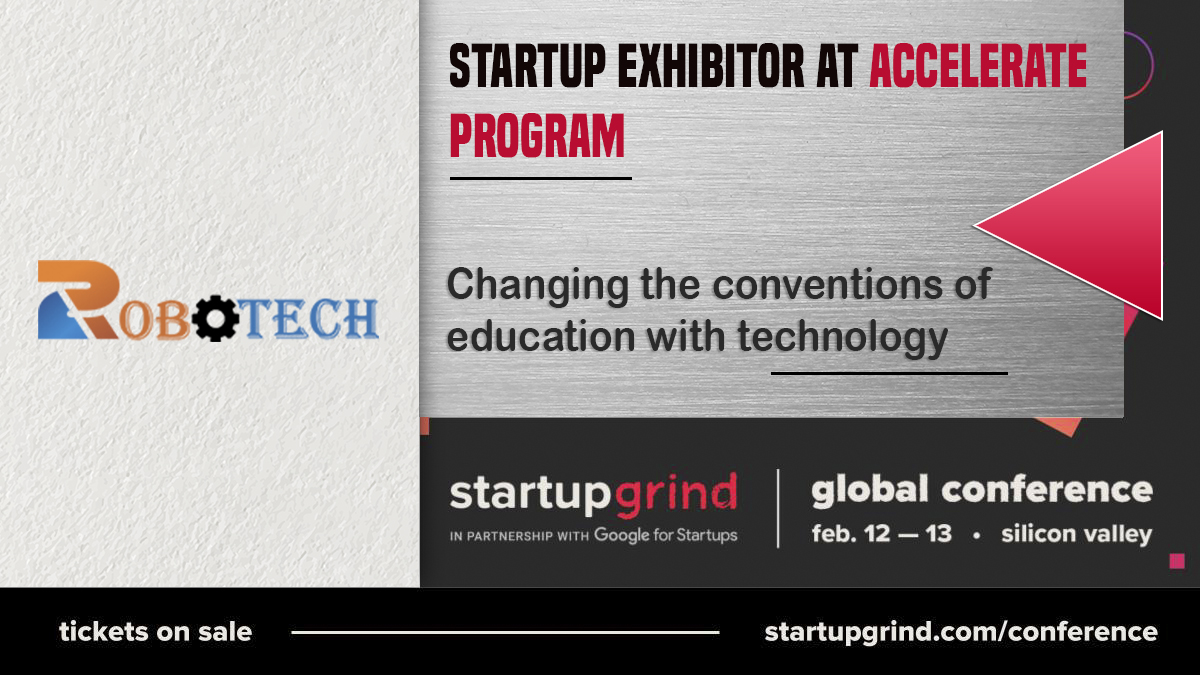 India's real flag-bearer of 21st-century education, Robotech, recently launched an online peer-to-peer learning platform named My STEM Time, comprising a plethora of STEM-based educational videos.
This ground-breaking program imparts among the learners the most desired skills of the current scenario. These skills revolve around automation systems, AI, IOT, Drones, 3D Printing, Advanced Microcontrollers, Robotics, Programming languages, and other technologies in demand. Through My STEM Time, the users [mentors and students] work in synergy to create an ecosystem where hands-on learning is accessible to everyone.
Expressing enthusiastic views over the selection for Startup Grind's Accelerate Program, Nishant Jain, MD, Robotech Pvt Ltd said
Robotech's year of expertise in hands-on educational practices, teacher training programs, and PAN India-spread tinkering labs have empowered it to design this [My STEM Time] portal that caters to the future's technological needs. We expect the Startup Grind's Accelerate Program to be instrumental in the evolution of such ed-tech offerings by Robotech.
Apart from this online platform, Robotech has forayed into numerous other programs to prepare the learners for the next industrial revolution. These offerings include tinkering labs, STEM competitions, assessments, STEM educator program, and educational kits.
About Startup Grind
Startup Grind is the largest independent startup community, actively educating, inspiring, and connecting 2,000,000 founders in more than 600 chapters globally. Founded in Silicon Valley, it nurtures startup ecosystems in 130+ countries through events, media, and partnerships with organizations such as Google for Startups. Startup Grind also hosts two flagship conferences annually — the Global Conference and Europe Conference. To date, Startup Grind has helped millions of entrepreneurs find mentorship, connect to partners and hires, pursue funding, and reach new users.