A Unit-Linked Insurance Plan, or ULIP, is a well-known investment tool that individuals can use to build up a corpus of funds for themselves and their loved ones. It is a unique investment avenue as it also provides life cover to the holder, which provides an additional layer of financial protection for the investor's family members. So, exactly what is ULIP? And how do ULIPs really work? Let's take a closer look at what investing in a ULIP means and how it can help you accomplish your financial goals.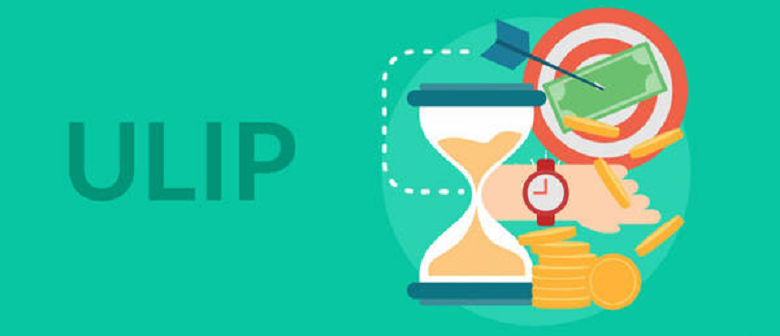 What Is a ULIP Plan?
A ULIP is a one-of-a-kind insurance product that also allows you to make investments in capital markets. Typically, these plans are used to save up a corpus for a very specific financial goal. ULIPs work as great financial tools while planning for your child's education, your own retirement, or to make certain purchases, like that of a house. Additionally, they provide your family with financial cover in the form of a death benefit or sum assured. If something were to happen to you, the policyholder, during the tenure of the plan, the life cover pay-out will be handed over to your nominee.
How Do ULIPs Work?
Like with any insurance policy, you need to pay a premium to keep your ULIP policy going. This premium will then be split up and utilized to help you meet different needs. A portion of the premium will be invested in securities while the remainder will be used to provide life cover. Typically, ULIPs have a lock-in period of 5 years, following which investors can make partial withdrawals against the value of the fund.
What Investments Can Be Made?
A portion of the premiums you pay towards your ULIP will be invested in various securities. The number of units to be purchased will be decided based on the amount being invested as well as the net asset value [NAV] of the ULIP at that particular point of time.
Based on your personal risk appetite, you can choose to invest in equity funds, debt funds, or a balanced or hybrid fund. A balanced fund invests in both equity and debt instruments. This allows investors to enjoy the benefits offered by both equity and debt funds.
Types of ULIPs Available
There are two types of ULIP plans available – Type I and Type II.
Under Type I plans, the investor's nominees will receive either the value of the fund or the sum assured, whichever is higher, if the investor were to pass away.
On the other hand, Type II plans provide the investor's nominee with both the sum assured and the value of the fund.
The Benefits
There are a number of benefits that investors can enjoy when they opt to purchase a ULIP plan. Let's take a look at what these benefits are:
Choice of Investments
ULIP provides investors with flexibility and allow individuals to choose their investments based on their personal risk appetite. Right at the onset, investors can opt between a good mix of equity and debt instruments. Based on market forces and how they expect the market to grow, investors can choose to switch their funds to reap better investments. Typically, up to 12 switches per year are allowed.
Provides Liquidity
For the first 5 years, the money that is invested in your ULIP plan cannot be touched. However, after this initial lock-in period is over, investors can choose to make partial withdrawals from the fund to help them deal with financial emergencies as required.
Promotes Regular Savings
Since a regular premium has to be paid for the upkeep of your ULIP policy, it promotes the habit of saving every month. While this may seem insignificant, this habit goes a long way in building up a corpus over a period of time.
Allows for Tax Benefits
As with most insurance policies, premiums that are paid towards the upkeep of a ULIP are exempt from tax under Section 80C of the Income Tax Act, 1961.
Diversification of Risk
Since ULIPs offer market-linked returns, there is some amount of risk. However, since the fund is looked after by a fund manager and you have the opportunity of reassessing your investments based on your personal risk appetite, these investment options are quite safe.
Flexible Life Cover
Possibly the most amazing benefit of a ULIP plan is that it allows you to pay a top-up amount on your premium to avail extra life cover. You can also opt for a number of add-ons or riders that will provide better cover in a number of situations.
Transparent
When you opt to invest in ULIPs, you won't have to worry about fund managers trying to hide information from you. The sales brochure you receive should have a clear break up of how much your ULIP premium will be along with a breakdown of all the costs. This will give you an understanding of how much money is being invested and how much is being used to provide you with cover. There's also a free-look period during which you can look over the literature and see if this plan is truly what you're looking for.
Is It Worth It?
As compared to other term insurance plans, ULIPs can appear to be quite costly, but it's important to remember that the premium you pay also includes your investment amount. While there are some risks that come with investing in the market, it's important to discuss your options with your fund manager and find a mix of funds that work for you and your financial goals. In the long run, ULIPs are a great way to build funds to achieve a long-term financial goal, and should only be purchased for very specific reasons.