Off late, the Indian car market has taken a decisive turn where the used car market is growing faster than its new car counterpart. The reasons are plenty and include the fabulous variety of cars on the market, the swift depreciation of new car immediately after purchase, some strong marketing strategies by car makers to protect their turf, the absolute ease of purchasing a used car and the most important facility of availing used car loan by progressive lenders including banks and NBFCs such as Tata Capital.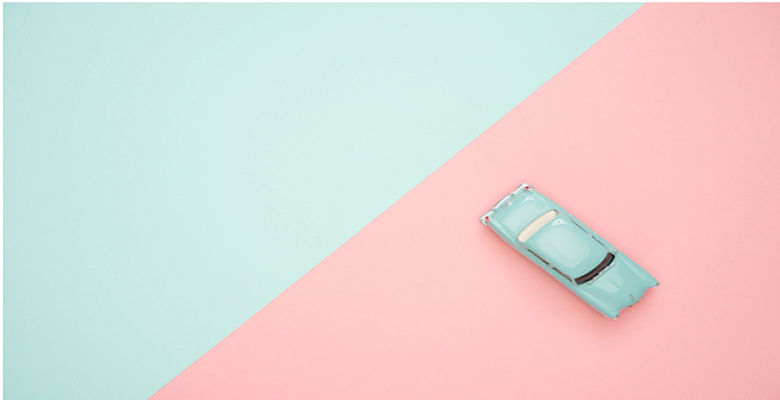 The size of the used car market and the availability of numerous models and variants from reputed car makers are so large and varied, it makes sense to segment the used car market into price groups and within this price group to further segment is based on the brands available in a particular segment. Actually, the used car market follows closely the new car market, and the popular new cars also end up being the popular used cars as well.
If you are looking for a used car and don't know where to start your search, here are the top segments in the used car industry:
Small Hatchback Segment – Less the Rs 3 Lakh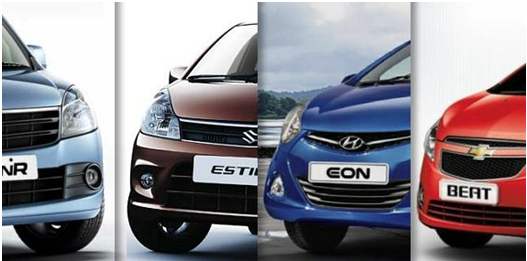 The most popular segment is the small hatchback segment because of the price point. These cars are available in most of the top brands. This segment caters to the Rs 3 lakh and below price point in which buyers graduating from 2-wheeler to a car are looking for their first car purchase. The brand wise cars available in this segment are
Maruti Suzuki Alto – available between 1-1.5 lakh. Good value for money
Maruti Suzuki Wagon – available between Rs 2-3 lakh. Popular because of good features
Hyundai Santro – the war horse from the Hyundai stable available for less than Rs 2 lakh
Hyundai Eon – price less than Rs 3 lakh
Datsun Go – price less than Rs 3 lakh
Renault Kwid – price less than Rs 3 lakh
You can approach any of the constituents of the used car industry like Tata Capital and avail a secondhand car loan for the used car of your choice.
Mid-size Hatchback Segment
The next most popular segment is the mid-size hatchback segment, again dominated by Maruti and Hyundai cars. This segment caters to the Rs 3-7 lakh price point in which buyers graduate from small hatchback to mid-size hatchback or buying their first car and need a mid-size to meet family needs. The choice here too is fairly wide and includes
Maruti Suzuki Swift – one of the most popular used cars in the segment. The model is a runaway success both in the new and used car segments. A wide choice is available from Rs 3-7 lakh price range
Hyundai Grand i10 and the lower end of Hyundai i20 – another popular segment
Ford Figo and Ford Figo Aspire –these are good cars though not very popular a new cars
Renault Pulse – some good cars are available in this brand model
The NBFC lenders such as Tata Capital extend used car loans for these models and the customer is spoilt for choice both in terms of models and availability of secondhand car loans.
Mid-size Sedans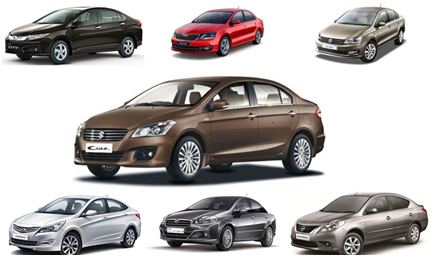 There are lots of customers who want to own a sedan either for self-driving or for being chauffeur driven. There is a good range of cars available in this segment and they include
Maruti Suzuki Swift Dzire – this is also a very popular model both in the new and used car segments. You can get these cars in the price range of 4-7 lakh
Maruti Suzuki SX4 and Ciaz – these cars are more powerful than the Swift and are a very popular choice of used cars in the price range of Rs 5-8 lakh
Hyundai Verna and Xcent – these are two good models from the Hyundai stable. Both are very popular and good used cars are available in the price range of Rs 5-8 lakh
Ford Fiesta – this is a popular model from the Ford Motor Company. It is available in the price range Rs 4~8 lakh
More affluent people who are able to afford these cars can go in for the used car loans from any of the lenders. In fact, these lenders offer attractive terms for the second-hand car loans that are effortless to avail.
These are just a few of the popular used car models available in different segments. These used cars are available from a variety of sources. You can get the car directly from an owner through classified ads. You could visit a used car dealer in your city and check out the cars. You can also visit the pre-owned car outlets promoted by various car makers – Maruti True Value, Hyundai H Promise. Mahindra First Choice, Toyota U Trust. You can also visit any of the numerous stand-alone used car dealers online or those promoted by car makers and lenders such as banks and NBFCs such as Tata Capital. In fact, most of them offer single window purchase process – second-hand car loan, choice of used cars, transfer process.
The ideal way to go about buying would be to first decide on your budget and find out which one of the segments you would best fit in. Once you get an idea about that, you can start your used car loan process accordingly.
You should remember that since you are availing a second-hand car loan, you will have to repay the same. So just because a car has caught your attention, does not mean you should just apply for the loan and buy the car. Understanding your repayment budget is as important as your buying budget.