Life is uncertain. One cannot rule out the probability of an unfortunate event of death. Though you may not have control over every imminent uncertainty, you may secure your financial well-being through a term plan.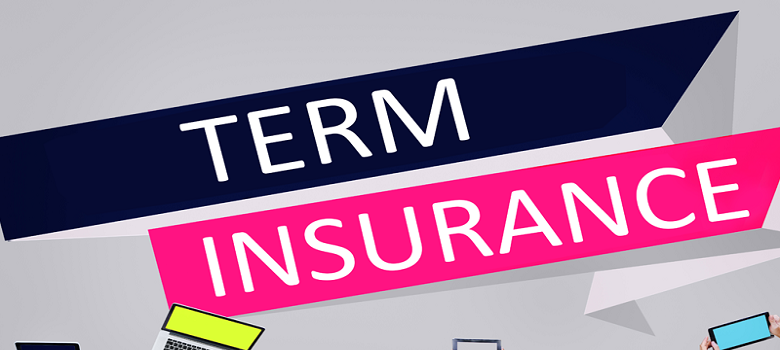 Understanding term policies
Before purchasing such a policy, it is imperative to know what is term insurance and the benefits of such a policy. A term plan is the simplest form of life cover, which provides coverage for a pre-determined term. In case of an unfortunate event during the policy term, your loved ones are entitled to receive the sum assured amount. Such plans do not have a maturity benefit.
Term plans – Protecting your big plans
Through a term insurance plan, you may meet your short-term and long-term goals rather easily. Such a type of cover is an excellent choice for individuals in their family formation years when the need for protection is the greatest. A term cover allows you to invest in high levels of coverage at an affordable price, thus making it a perfect product for your insurance needs.
Following are five major reasons why a term plan aids in protecting your big plans.
Financial security
This is one of the most important advantages of a term plan. In the case of an untoward event, your family is well protected against various financial obligations. They may use the received sum assured amount to fulfill their big plans such as higher education, meeting wedding expenses, purchase of an asset, or even meeting funeral expenses. They may continue meeting lifestyle expenses without any financial constraints. Purchasing such a plan, therefore, provides peace of mind that their needs will be taken care of even in your absence.
Great choice for single parents
Many single parents are burdened with finances and therefore avoid investing in a life cover. However, the truth is that your child solely depends on you. You need to ponder over the fact that they may be left financially crippled if you are not around them tomorrow. Term plans, given their affordable nature, is an ideal option for single parents. With the help of the death benefit amount, your children may continue living their life and achieving their dreams.
Conversion to a life policy
In certain cases, you may convert your term policy to a whole life policy and start building cash value. This not only aids in supporting your dependent but also helps in building savings. You may use the amount in whatever way you seem fit such as meeting your retirement goals, estate planning, down payment for a new home, or a cushion for emergency expenses.
The benefit of additional coverage
Riders, also known as add-ons, provide additional coverage at an extra premium. These riders supplement your existing term plan and allow you to enjoy a customized cover, as per your needs and requirements. Some of the common term riders include critical illness rider, waiver of premium rider, accidental death rider, accidental disability rider, and income benefit rider, among others.
Tax benefit
Term plans are an excellent instrument to lower your tax liability. The premium paid towards your plan is eligible for tax deduction under Section 80C of the Income Tax Act, 1961. You may enjoy a maximum deduction of up to INR 1.5 Lakh from your taxable income and save a significant amount of money.
A term cover has numerous benefits. It offers the much-needed protection for all your big plans in life. You may, therefore, purchase a term plan at the earliest and usurp the many benefits such a policy has to offer.