Running a small business in an ultra-competitive business environment successfully often means that the owner has to take up several roles and juggle multiple tasks. On one side you need to hire a great team that can take your business to the next level and on the other side, you need to ensure a steady stream of cash to keep operations up and running.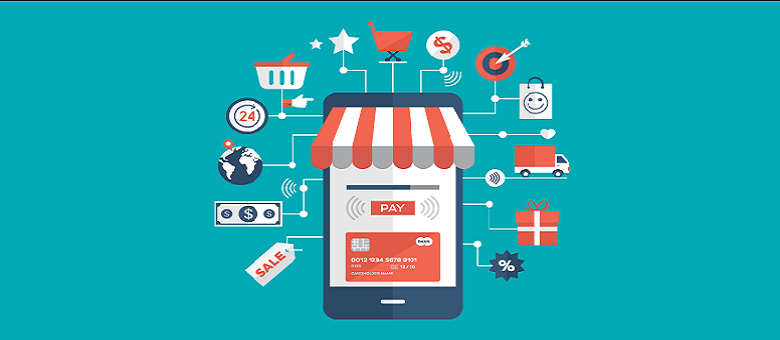 From planning and budgeting to staffing and selling, every department demands a great deal of your time, attention and effort, especially in the first few years. All of these challenges explain why more than 20% of small businesses fall flat by the end of their very first year. Not to mention the need to strike a perfect balance between a strapped budget and business growth.
Staying organized and focused amidst all this chaos and confusion can be quite a challenge for an already overburdened business owner. Thanks to technological advancements today, productivity apps for android smartphones can help ease the burden of managing multiple tasks and make the process simple and efficient.
Let's take a look at six such productivity apps for smartphones which offer big benefits for small business owners.
Evernote – There are thousands of thoughts running through your mind during the day. It's impossible to pen down each and every thought and keep track of the details over a period of time. Well, Evernote app is a boon which can simplify storing and managing information. Evernote allows you to:
Create notes and share them easily
Sync and access all the information from multiple devices
Attach audio notes and voice memos
Tag or flag ideas to go back to them without having to search
Put reminders
With this app in your smartphones, you will never have to worry about jotting down a single word or remembering details from that important call with your client. You can create, organize and share content easily with your team members.
Vivial – You don't have to worry about wasting time by logging on to various platforms for publishing news, deals, events, promotions etc., regarding your business. You can do all of this with a click of a button and make your business visible on multiple websites, local web directories and social media platforms using the Vivial app.
InDinero – Need help with managing your business finances? InDinero lets you manage the cash flow and all the other business related finances with ease. The app also has a feature which lets you sync your bank account and credit/debit cards. InDinero can even predict future cash flow on the basis of past trends collected from the data stored.
Wave – Turn a cumbersome task of handling the entire billing process into a simple one with this wonder app. Wave lets you manage important tasks such as creating invoices, sending estimates, processing and tracking payments efficiently and easily. It allows you to design and send invoices as well as estimates within few seconds. You can also manage payrolls and track payment status effortlessly with Wave app.
Salesmate – Enhance your sales performance with this smart sales CRM app. It automates most of the processes for you so that you can dedicate your precious time towards more important tasks. It centralizes data and keeps you organized so that you don't waste time in searching for important information in different places. It streamlines your pipeline to help you effortlessly manage, nurture and close deals quickly. This helps you boost your sales productivity. Salesmate also sends notifications so that you can stay on track and complete your tasks on time.
DO – It is one of the most reliable apps to log and track all your to-dos. It has a stunning interface which is extremely easy to use. The signature feature of this app known as Any.do Moment encourages better task management practices. Its basic version is free to use but you can unlock some of its great features with the paid version. For instance, you can share multiple tasks with unlimited options for recurring tasks. Also, you can benefit from the location-based reminders feature with the paid version. You can download the Any.Do app from here.
These apps promise to make managing your business easier. Their efficiency also depends on how you use them. If you use them dedicatedly and integrate them with your business process aptly, you can boost your productivity and in turn the growth of your business.
Which are your favorite productivity apps, do leave the name in the comments section…