The stock market is an excellent investment option if you want to earn high returns albeit at a higher risk. In India, the number of individuals investing on their own in the stock market has increased. This trend has been particularly increasing since the availability of the online trading and banking services.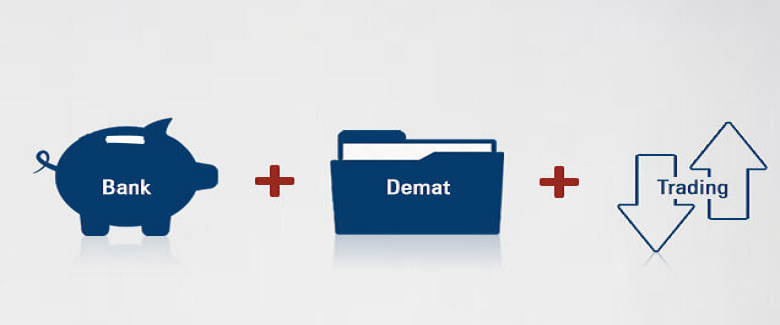 To trade in the equity markets, you will need a dematerialization or demat account. This type of account allows you to hold your shares, mutual funds, securities, and other investments in an electronic form. The account is opened with one of the several depository participants (DPs).
A DP acts as an intermediary between you and the depository. In India, there are two depositories, namely Central Depository Services (India) Limited (CDSL) and National Securities Depository Limited (NSDL).
You may open your demat account with any of the DPs. Here are five factors that must be considered when you open such an account.
Brokerage
In addition to the dematerialization account, a trading account to buy and sell the securities is required. The brokerage is the primary source of income for the service providers. It is determined by the frequency of your trades. Therefore, choosing a competitive brokerage if you are going to be an active trader is recommended.
Annual maintenance charges
The DPs levy an annual maintenance charge. It is important you check these charges and negotiate the same prior to opening the account.
Trading platform fees
Most service providers offer their own software that facilitates buy and sell trades on your behalf. While some of these providers levy additional fees others may include it within the overall package. Seeking clarification on such trading platform fees and comparing these among the different service providers before you make your decision is advisable. In addition to the charges, it is crucial you choose a provider that offers an easy-to-understand trading platform.
Background of the service provider
The track record of the broker should be checked for their authenticity, reliability, efficiency, and capabilities. You can always search the Internet for feedback from existing and past account holders to know more about their services. Taking the time to conduct extensive research will help you avoid any difficulties in the future.
Financial institutions
Several reliable and reputed financial institutions offer three-in-one account to attract more customers. These accounts provide you with a complete package of different financial services. You might want to open your demat and trading account with such an institution to make it convenient and simple.
You must have a demat account to trade on the stock market. Most banks and institutions offer such services and conducting your research will help you make an informed decision. It is recommended you do not make a hasty decision that may have severe implications in the future.