For beginners, terms like intraday trading, technical analysis, trades, may seem confusing and complicated. But, these terms are the very basis of trading in the market. Well, here is a handy guide for intraday trading beginners.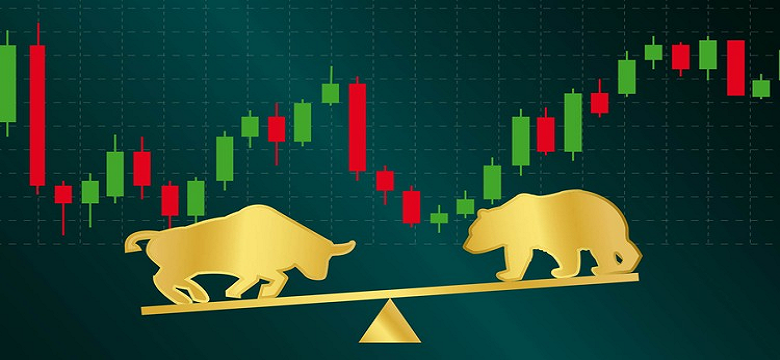 What is intraday trading?
Intraday or day trading is a type of trading strategy in which shares are bought and sold on the same day. This means, the net profit or loss on the transaction immediately accrues to the trader, on the same day. In contrast, in delivery-based trades, the stock gets credited to the account of the investor, with full payment being made. The same process is done for a sale transaction, where the consideration is received when the share is debited from the demat account of the investor.
In intraday trading, since the stock is bought and sold on the same day, the trader immediately gets to know the net profit or loss on the transaction. He does not have to pay for the entire trade. He either earns the net profit or has to pay the difference.
Things to consider before you start intraday trading
You need to consider the following points as intraday trading basics guide:
Intraday trading is inherently risky. Predicting the direction in which the market and the prices for a particular stock will swing is difficult. If you are not a risky investor, then it is best to not try intraday trading.
Intraday trades may be profitable on one day, but may also bear losses the next day. Since all open positions are closed in intraday trading, it is important to calculate returns over a period of time and not daily. Over time, with good strategies, intraday trading can turn out to be very profitable.
Intraday profits and losses are treated as speculation incomes under Income Tax Act. The taxation rules for them are different. Before getting into intraday trading, it is best to read through the rules.
How to begin with intraday trading?
Intraday trading is only possible with a demat account. So opening a demat account is the obvious first step. You can open a demat account with any reputed depository participant like Kotak Securities who will be able to service your trades and provide you support and insights as well. One factor to consider for brokers is to choose the one who provides low brokerage.
The next important point to consider is the stocks to pick for intraday trading. It is best to pick a few stocks to trade in. For beginners, it is best to pick stocks that are liquid, such as large cap stocks that have constant demand. Picking these stocks will ensure there will be sellers and buyers for the stock.
Picking a few right strategies for intraday trading is essential. Before getting into intraday trading, it is best to study the company and pick the right stock for the purpose of trading. Deciding a few strategies such as the entry and exit price will help to ensure losses are minimized.
Conclusion
Intraday trading is a high risk high reward investment strategy. With the right broker and the right support, it is possible to make a decent return from this. Beginners are recommended to do their research before they get into this form of trading. But by picking a broker like Kotak Securities who provides exhaustive support and knowledge, it is possible to turn intraday trading to your benefit.