NASSCOM, the global IT giant, has reported that it expects India to grasp a 20% market share in the Internet of Things [IoT]. This newly emerging sector is expected to be worth $300 billion by 2020.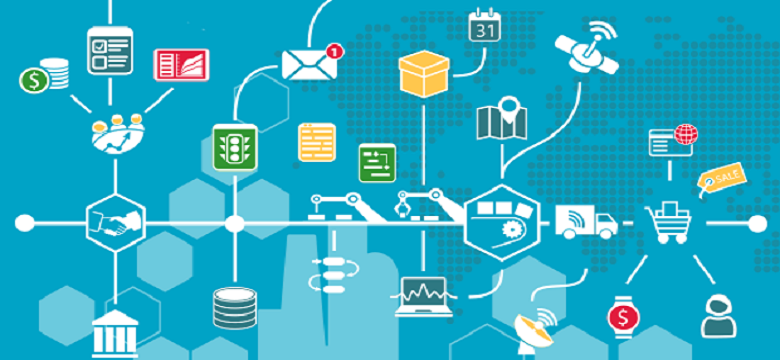 According to NASSCOM's [Industrial Initiative] Vice-President, K. S. Vishwanathan
The Internet of Things is driving the fourth wave of industrial revolution dramatically alerting manufacturing, energy, transportation, medical and other industrial sectors while emerging worldwide.
NASSCOM, or the National Association of Software and Services Companies, is a not-for-profit association dedicated towards creating a conducive business environment for IT enabled companies and services to thrive in. With multiple industry sectors and sub-sectors in its domain, NASSCOM's Industry Council has been set up to address the specific needs of each sector. As such, it actively engages with the industry, its policy makers as well as all other stakeholders.
Moreover, as part of the associations' Global Trade initiative, NASSCOM also focuses on expanding its outreach to both developed and emerging markets. It collaborates with such markets on innovation and technology, policy advocacy related to several issues such as taxation and labour mobility, as well as exploring new geographies and markets. By ironing out any operational hurdles that may stand in the way, overall, NASSCOM looks at promoting India as a technology and services hub on a global scale.
Over the last decade, India has seen an exponential growth in the Internet and E-commerce space, with the number of Internet users going past the 450 million mark. This makes the country the second largest Internet-based market after China.
E-Commerce
This spike in Internet penetration in both urban and rural India has also propelled growth in the E-commerce sector. With a growth rate of about 20%, the country's E-commerce industry is expected to surpass the $100 billion mark by 2020.
Internet of Things [IoT]
Thanks to the Internet boom, new and emerging fields like Internet of Things [IoT] are now flourishing. Simultaneously, they are also resurrecting and revolutionizing several sectors such as manufacturing, industry, transportation, energy, health care and medical – amongst many others. As a result, India's IoT market is on track to capture 20% of the global market share and surpass the $300 billion mark by 2020.
The Big Picture
The Internet industry is currently undergoing a massive change with more and more avenues for companies to bank upon. However, for the industry to reach its full potential, a lot more needs to be done. Thereby, the country has set up a mobile and Internet council to nurture the imminent growth in this space and contribute to its overall growth and development.
With the Indian share market steadily chugging along, and more and more entities learning how to invest in share market, India's overall economic growth is expected to rise. And the stellar showing by the Internet and E-commerce sector is only going to propel it further.