Technology is playing a major role in today's times and it has touched every aspect of our lives. Areas or domains that were once untouched can now be explored with the power of technology. It has enhanced the overall experience of banking, communicating, shopping, learning, etc. and one sector that is currently witnessing the change is Education. E-learning or Ed-Tech have been the pioneers of change in the field of education. Long before 'technology' and 'internet' became mainstream, the only way to learn & gain knowledge was by learning from tutors, schools, and coaching institutes. But now, you can learn any skill or language from the internet and that too at your own convenience.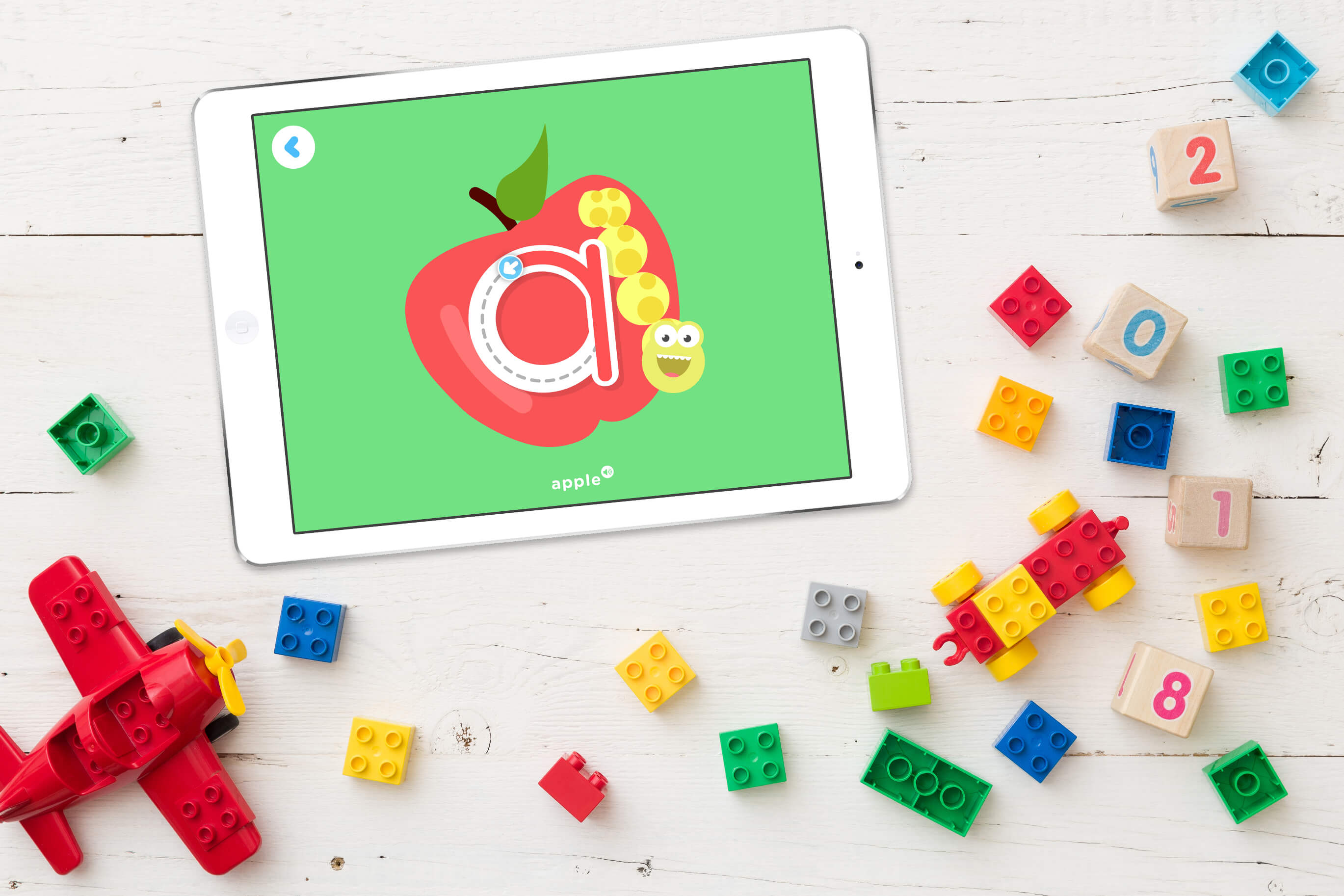 The online Education market In India is expected to touch $1.96 billion by 2021 and witness a 8x growth in the next 5 years according to a recent report by Google, KPMG. The reason for demand of online education has been the growth in Internet penetration and easy accessibility to affordable and quality education online. Though there are many 'Educational Apps' that are focussed towards the early-learning, handful of them only focus on improving your kid's control over the English language. This is the problem that serial-entrepreneur Mr. Cristóbal Viedma wanted to solve after difficulties he faced while finding a good English teacher for his sister Marieta's 2-year old daughter and thus Lingokids was born!
Lingokids is the best way to teach kids languages in a fun and natural way. It offers an adaptive language learning platform to teach English to children from 2 ~ 8 years of age, designed with Oxford University Press content. Lingokids is a complete language learning course, with activities that adapt to the child's learning style. The curriculum includes exciting educational games and a recommended playlist of activities based on the child's level in a 100% ad-free and safe environment. Today we have a chat with Mr. Cristóbal Viedma, a serial entrepreneur with a background in Computer Science. He is passionate about technology, education, & intercultural communication. Prior to launching Lingokids, Viedma worked as Head of Language-learning Platform at Viki, acquired by Rakuten in 2013 for $200M. He discussion revolves around Lingokids, plans for the Indian market, competition, etc. So, let's get started with the Q&A…
[Note – 'I' in the Q&A refers to Mr. Cristóbal Viedma]

Can you walk us through the team behind Lingokids and how did your team come up with the idea ?
As a Spanish engineer and entrepreneur, I have been able to witness first hand the benefits of knowing English fluently, both in my personal & professional life. This is why there was no hesitation when my sister Marieta asked for my help to teach English to her 2-year old daughter. As an expert in early child development, Marieta understood the importance of acquiring language skills in the early stages of life to order to master it in the future.
However, after doing some research, the programs we found online were either unaffordable, not fully safe, or simply inadequate for early learners.  There was clearly a void in offering quality early childhood language education and my vision was that through technology we could offer a simple and attractive solution.
We moved to San Francisco and launched Monkimun Inc. with funding from early-stage venture 500 Startups and began experimenting with educational games released as individual apps only to realize that the best solution would be an all-encompassing platform that would group various games, songs and stories into one comprehensive English learning course targeted at early childhood learners. We returned to Spain to build our team and launched Lingokids in early 2016. Now we are already over 6 million registered families worldwide, and there is still a lot of ground to cover. We're excited.
There are many reports that mention about kids [especially in the age group of 2~5] having issues with concentration, etc. when exposed to tablets/phones, how did your team convince the core USP of the app to the initial set of customers ?
This is completely understandable. We know there is a world outside screens and it's important that parents set limits so that children are not exceeding the maximum screen time recommended for their age. Yet, if we assume that these limits are respected it then brings us to a more important question – Are we paying close enough attention to what contents these children are being exposed to? Our proposition is – Instead of using your child's screen time on pure entertainment, why not combine that entertainment into something that has educational value? Embracing ICT affords infinite possibilities for the development of new teaching methods, which allow for engagement, interaction, and recreation in the learning process.
Starting from the age of 2, well-designed and age appropriate programs with educational goals can provide added value as a route for early language and literacy. With Lingokids we provide a platform that combines interactivity and gamification into a structured learning process allowing us to improve both motivation and engagement for the task at hand.
With technology learning outcomes are enhanced. That is, technology can help children acquire more information and at a faster rate. In a series of studies, we found that children who used Lingokids learned double the amount of vocabulary compared to those who used traditional methods. With technology, we can actually free up time for families to be more physically active or for other activities that do not require screens.
Since Lingokids is available for customers/parents across different countries, how do you make the experience tailor-made for different audience [especially for different countries] ?
Our customers are in over 180 countries so for now, our priority is to building a universal platform that can have both educational and entertainment value to families everywhere. We make some minor tweaks here and there to tailor to cultural differences where it can be sensitive, but we try to keep our content uniform across all markets. We are aware that this could change in the future and as we look to deepen our presence in specific markets the need to localize will increase.
Can you name some of the potential competitors of Lingokids and some of the core USP's of Lingokids as compared to its closest competitors ?

ABCMouse and Yogome are among the most popular early childhood learning apps, although they tend encompass a broader spectrum of subjects and are probably not what you would go for if you want your child to learn English.  Duolingo, Babbel, and Busuu, and other language learning apps could also be seen as competition since they are specialized in language learning but with a focus on adults. Video streaming platforms such as YouTube Kids and Netflix Kids which also use up children's screen times are seen as substitutes, however, their main focus is on entertainment and less interactive learning formats.
Lingokids is the only major player that specializes in English language learning and early childhood audiences which make us the best at what we do. Our customers really appreciate the quality and educational value of our contents which are designed by experts in early language acquisition. There are five distinguishing factors which work together to make our offer unbeatable
Self-directed activities – The learner is in control.
Adaptive technology – Contents and difficulty adjust to learning speed.
Parental involvement – designed to help parents be a part of the child's learning process.
Structured – The activities are organized and shown in a specific order to allow for the most effective learning experience.
The Lingokids' research-based program is repeatedly enhanced based on ongoing research.
What is the business model of Lingokids and you touch upon some of the plans for the app [in case if there is no flat pricing model] ?

Lingokids is subscription-based. We offer 2 plans – The Basic version, free of charge, with access to up to 3 learning activities per day and the Unlimited plan that includes access to all educational contents, offline usage, multiple profiles and additional learning materials for under 500 rupees per month.
Can you please comment on the association with Oxford University Press and the future plans of Oxford University Press with Lingokids [something further beyond Lingokids app] ?

We have two parts to our collaboration with Oxford University Press [OUP]. Firstly, OUP bundles access to Lingokids with its "Jump In!" and "Mouse and Me!" English course books for per-schoolers. We worked together to create a special selection of content within Lingokids that supports the needs of learners using these courses.
Secondly, we feature OUP digital content in the Lingokids app. We have a great relationship and are currently exploring different ways we could deepen our collaboration.
Apart from English, Lingokids is available for which all languages and how do you ensure that the content quality is very good for other languages [something on the lines of association with a notable brand like Oxford Press] ?
We have chosen to focus solely on teaching English language for now. English is the most widely spoken language in the world with figures estimating that by 2020 there will be over 500 million children aged under 7 learning the language. In addition, English proficiency is correlated with higher income, higher quality of life, greater ease of doing business, and more innovation.
We assure the quality of our contents thanks to a very dedicated and specialized in-house content team. In addition, our curriculum and methodology is guided by a world class Education Board made up of experts in literacy and ESL instruction, vocabulary development, educational technology and child psychology.
While using mobile/tablet, attention span is pretty less, what are some of the methodologies used by the Lingokids team to ensure that there is stickiness in the app, it's content [for the parent as well as its students] ?

With Lingokids children are immersed in a virtual world with recurring characters and story-lines developed by experts in early childhood education and entertainment.  Our experts make sure our contents are fun, challenging and engaging to learners and some of the ways they do this is through guided learning elements [i.e. introduction and recap videos with real native teachers that guide students from one lesson to the next],  interactive formats, and by making sure the parent is involved through constant communication of the child's progress [such as 'number of words learned', 'activities completed', etc].
Please comment on the overall EdTech Market for language learning [for pre-school students], especially in emerging economies like India, etc. ?

The EdTech market is thriving globally and according to a recent report by Google and KPMG, the online education industry in India is poised to grow 8x to a $1.96 billion industry by 2021.
With ~1bn kids worldwide in our target age groups, 9 out of 10 children suffering from language barriers globally and a ripening ELL market in the US where 25% of K12 will be ELL by 2025 with a strong concentration in the pre-k age group, there is a huge opportunity ahead of us to help democratize access to quality learning solutions. We estimate our total serviceable market to be $5.5bn with ~10% expected growth rates over next 5 years.
Do you have any plans of venturing into India [thru' India specific languages like Hindi, Telugu, etc.], since the next level of disruption w.r.t content is happening with non-English speaking audience [and tier-2, tier-3 cities] ?
We are definitely planning on localizing our app to more languages than we have now. We currently support the app in 15 languages and for India specifically, next steps would be to add Hindi and eventually add Marathi and Telugu.
We are excited by the growth we've seen in families that are using Lingokids in the market which increased over 400% from 2016 to 2017. However, we are seeing similar growth figures in over 10 different markets.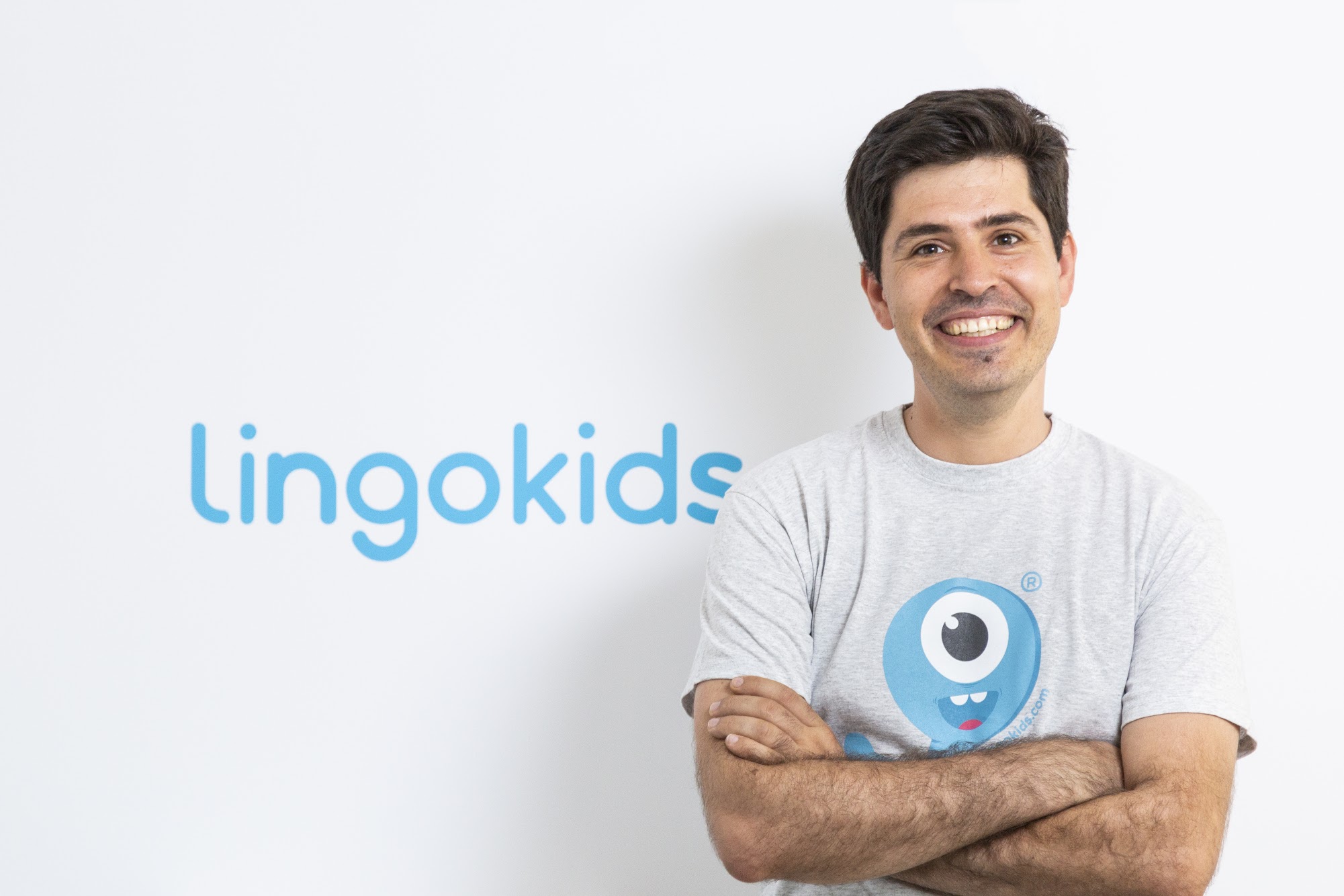 Can you please talk about the Educator's Program and the feedback that your team received from them that helped in shaping up the product ?
We launched our educators program just a few months ago. The idea stems from the fact that there is a need for quality resources for teaching English to young learners. On one side, teachers can use all our materials at no cost and through that we increase awareness of our product, but most importantly learn from their feedback which we find extremely valuable. We speak to educators every week to understand how our materials can be used on a day-to-day basis in classrooms.
A piece of feedback we received a lot at first was the need to make the product more compatible with smart/electronic boards, something we were very quick to solve and will be implementing in the next few weeks.
We also consider educators to be influential brand champions. One example of this is a teacher in Mexico who dedicated en entire classroom to learning with Lingokids.
Please share some metrics on how Lingokids has helped kids in improving their vocabulary, concentration levels, etc.
The key factor in the quick acquisition of vocabulary in children is fun. Videos and interactive games, in addition to being a means of entertaining learning, greatly increase  attention span, providing motivation and effectiveness in learning vocabulary through participation and interaction with the word.
We also run AB tests and focus groups regularly which allows us to test our new contents and quickly figure out what work better.
Is there any plan to cater to the 'Special education market' since there is shortage of apps as well as teachers in that category ?
The app tends to be well-suited for children with special needs. We have received tons of feedback from parents with children with autism, attention deficit and other learning disabilities who have found immense value in Lingokids some even commenting on improved social skills and improved ability in keeping up with their classmates.
The well-researched content, interactive nature of the app, and the adaptive technology that allows the child to learn at his or her own pace along with parental control makes it's a very effective learning tool for any child.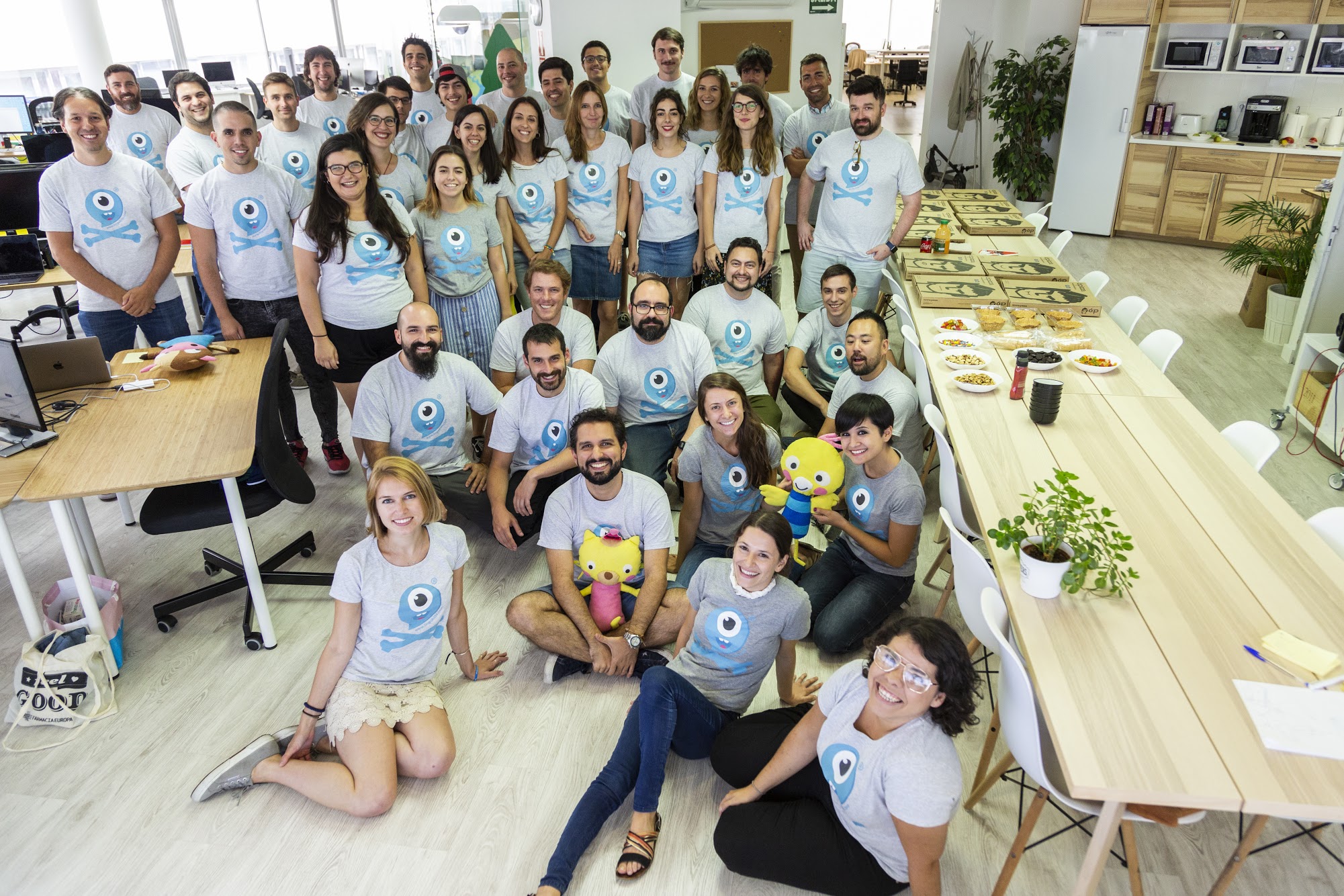 Please comment on the India market/South Asia market and which are some of the cities/towns who have adopted Lingokids for learning ?
For us, the regions with the most opportunity are Latin America and South Asia, mainly emerging economies where the need for an economic solution to early English language learning is most valued. Within Asia; India, Philippines, China, Thailand and Malaysia are our focus. In India itself, we are serving over 400,000 families, with over 40% of them to be within Maharashtra, Delhi and Karnataka regions. Both Mumbai and Delhi are strong local markets for us.
We're excited for what the future holds both for us and for families in India who are benefiting or could benefit from a service like Lingokids. In the mid-term we will begin looking at plans to deepen our activities within this very attractive market.
How has been the feedback about the app from the parents who have been associated with the platform for a long time ?
This is probably the driving force of our motivation here at Lingokids. Parents notice the progress of their child's English and say things like "Now Bobby will have a better chance at life." Sometimes we are talking about families who live in remote areas of the world with zero access to English academies and native teachers, other times we are talking about families who aren't able to afford the $100 a month to sign their kids up to an academy or private classes.
Other times it is parents worried about the fact that their child cannot keep up with the rest of the kids in class and that Lingokids, through it's adaptive methodology, has allowed them to improve and be at the level [sometimes it's the opposite where kids are too advanced and Lingokids allows them to improve further]. Sometimes it is just feedback on how parents surprised in seeing how their kids enjoy themselves while learning.
On the other hand, we also take constructive criticism very seriously and are always ready to make changes and improvements to the product based on any comprehensive and substantial feedback from our customers.
Please share some metrics on how Lingokids has helped kids in improving their vocabulary, concentration levels, etc. ?
We measure effectiveness of our digital contents on all levels and we're consistently AB testing different content types and formats to allow for further engagement and improved learning outcomes. We look at average session time, frequency of usage. Although the web is full of content that only focuses on entertainment, it is also true that there is pedagogical material for children to acquire all kinds of knowledge while playing. In addition to providing a fun learning, they are ideal to consult at any time and from anywhere via mobile.
Being a the global platform for learning English at an early age, Lingokids, shows that children retain twice as much vocabulary with the use of these applications as against the most common learning methods. The key factor in the quick acquisition of vocabulary in children is fun, since preschoolers do not have the impression or the burden of studying or receiving more material. Videos and interactive games, in addition to being a means of entertaining learning, greatly increase children's attention span, providing motivation and effectiveness in learning vocabulary through participation and interaction with the word.
Can you please comment on some of the core features of the app & future expansion plans for Lingokids ?
We already are the world's #1 digital solution for parents when it comes to early childhood English-language learning with over 6 million families around the world already trusting in Lingokids. Our focus over the short term is to continue building the home learning experience with more learning formats, more interactivity and more support to promote parent involvement.
Lingokids seeks to become the most trusted, effective and affordable home learning platform and is democratizing access to quality early childhood learning. The Lingokids platform would essentially help to bridge classroom learning and home learning with customized teacher playlists advanced reporting and parent-teacher communications. In terms of content creators, we aim at providing them with tools to upload and manage their videos, songs and games using our SDK which would be used by parents and teachers for their child's learning.
[LingoKids for Android can be downloaded from here, LingoKids for iOS can be downloaded from here].
We thank Mr. Cristóbal Viedma for sharing his insights with our readers. If you have any questions for him about Lingokids, how it can help your child, EdTech in general, etc.; please email them here or share them via a comment to this article.