How many of us have faced a situation where we visited a doctor based on some symptoms and later on realized that the visit was not at all necessary. Also, there is a huge amount of difference in the healthcare services available in metros [tier-1 cities] vis-a-vis non-metros [tier-2, tier-3] cities vis-a-vis rural areas. However affordability of smartphones, increased mobile penetration, improved data speeds [with 4G]; are playing a critical role in improving the overall healthcare industry. Along with the advancements in the healthcare industry, Indian healthcare sector does face a plethora of challenges.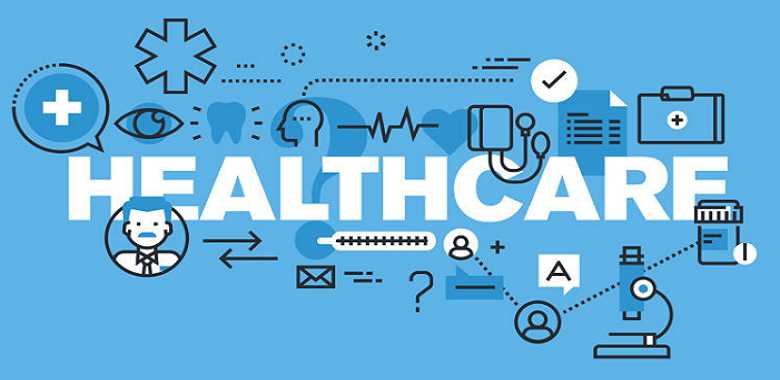 For entrepreneurs, with huge challenges comes ample opportunities to create business that could solve the problem at a 'larger scale'. With technology, there has been an emergence of 'frugal innovation' in the healthcare sector where entrepreneurs have come up with business models that has made accessibility to 'quality healthcare services' available to all [irrespective of your city/town of residence]. This is where serial entrepreneur Ashutosh Lawania [Myntra Co-founder] and Prasad Kompalli [former business head at Myntra] came across an opportunity and came up with the idea of mfine – an end-to-end doctor consultation app which would make it convenient for patients to access high-quality healthcare services at the click of a button.
mfine brings in instant and continuous connectivity with top doctors of the best hospitals. The startup has partnered with leading hospitals and senior consultants are made available for online consultations always and anytime. mfine's app for doctors boosts the efficiency and effectiveness using standard medical protocols and AI. mfine's AI driven platform helps improve the quality of diagnosis and promotes better outcomes with better engagement.
The company helps people make informed choices about their health with patient needs as a top priority. mfine is effectively creating a 'cloud clinic'  and follows an unique model of partnering with leading and trusted hospitals instead of aggregating individual doctors on the platform. It acts as a virtual centre for the hospitals, rather it is a new OPD center on the cloud bringing in more patients and offering premium services, long-term care programs, super specialties without any upfront investments. Today we have a chat with Prasad Kompalli, Co-founder & CEO – mfine about the app, healthcare in India, why cloud clinic, etc. So, lets get started with the Q&A…
[Note – 'I' in the Q&A refers to Prasad Kompalli]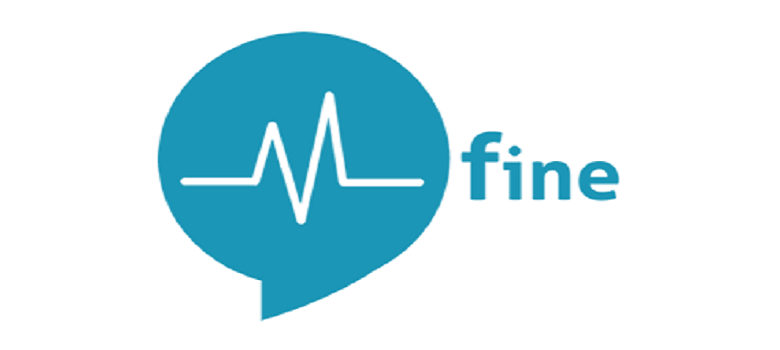 Please walk us through the core team behind mfine ?
mfine was founded in February 2017 by myself and Ashutosh Lawania [Myntra co-founder]. We were later joined by Ajit Narayanan, ex-Myntra CTO, Arjun Choudhary, ex-Myntra head of growth marketing and Dr. Jagadish Prasad, an interventional neuroradiologist, and founder of Femiint Health, a hospital in Bengaluru.
Every idea is born out of a problem, what is the problem being solved by mfine and how did you come up with this solution ?
mfine comes from the idea to make access to quality healthcare easy and simple. We strongly believed that technology, in particular mobile internet and AI can transform healthcare delivery in India leading to better quality and experience for the consumers. When you look at Indian healthcare industry, it is characterized by very low doctor-patient ratio [1:1700] and more than 70% percent of medical bills are paid out-of-pocket by patients. Not much is being done at the primary and secondary care level to prevent further expensive and life threatening complications.
Tech is an inevitable solution to this problem. mfine leverages on the massive adoption of smartphones and mobile Internet to dramatically change the access and reach of specialists doctors. We envisioned and are building a one of its kind virtual hospital that brings the best care providers and state of the art tech together. We have built an AI powered diagnosis engine that can be infinitely scalable assistant to those top specialist doctors. The combination of mobile tech and AI solves for access and quality.
Looking deeper at the Healthcare sector, we understood the complexities with the overall space being vast with many different players, different economic models, incentive structures and varied consumer behaviors. We zeroed in on high quality and on-demand access to be at the foundation of what we would build. To bring in the much needed trust and quality, we partnered with hospitals as providers and these hospitals are trusted and premium institutions such as CloudNine, Femiint Health and Aster CMI Hospitals. With technology we are able to take the high quality care beyond the walls of the hospitals.
The entire healthcare ecosystem is still broken [with some parts being organized and some being unorganized], how does a startup like mfine solve this problem and make the sector more organized ?
The healthcare sector is actually getting organized pretty fast. Several reputed institutions are setting up pretty high standard hospitals and existing ones are expanding. Mfine indirectly contributes to the acceleration of markets movement towards organized sector – as we work with branded, accredited hospitals and increase their reach beyond the physical boundaries of their hospitals. This will lead to more and more consumer spending towards organized sector that has senior high quality specialist doctors
Startups [as well as hospitals] are exploring newer avenues to engage with patients [even after they are done meeting the doctor at the hospital] e.g. Apollo Hospital has Ask Apollo app, Aegis has a similar app, etc. and other startups like Portea are looking into Home health care services, Practo acts more like an aggregator, how does an app like mfine solve lingering problems in the healthcare sector in India ?
We have a very unique take on the problem statement and solution approach as far as healthcare delivery in India are concerned. We are building the most sophisticated healthcare delivery channel for primary and secondary care – a category we call 'cloud clinic'. The Cloud Clinic is designed to deliver high quality care from the biggest and the best in healthcare via an always-on, on-demand service. Our differentiation also comes from the fact that we are creating a digital assistant for the doctor and at the same time building a robust mobile health companion for the patient.
Firstly, we are focussed on bringing trusted, reputable and high-quality hospitals with top specialists into digital space and are not a marketplace of individual doctors. Secondly, our AI powered tech system can scale quality care and make it reach millions of people. Thirdly, hospitals look at mfine as a new centre they are opening without any upfront capital and marketing investment. They see mfine expanding their services to cloud so that they can serve more new customers and also retain existing customers better. These three aspects make us very unique in the way we build mfine as a tech-led and consumer experience focussed business.
Can you please list down the treatment areas currently being covered on mfine ?
mfine currently covers nine specialties: pediatrics, general medicine, fertility, gynecology, dietetics, orthopaedics, gastroenterology, and cardiology.
How many hospitals are there on-board on mfine and is there a provision where a patient can select a particular doctor on mfine ?
The patients can choose top doctors from more than 45 leading and reputed hospitals such as CloudNine, Aster, Rainbow and Ovum.
When it comes to medical treatment, most of us plan to visit the doctor first [irrespective of the symptom and the density of the problem], how is mfine building that trust in it's customers [that they might not need/may never need to visit the doctor unless and until required] and how has been the overall response from the early adopters ?
We have done more than 30,000 consultations and aim to reach 100,000 consultations by the end of the year. We have partnered with 35 hospital brands in Bangalore and are expanding our network continuously.
There are some patients who have written to us about their experience with mfine. For example, We once had a user from Trichy, whose infant needed to consult with a pediatric endocrinologist. It was difficult to find one in such a small town and he used mfine to find a pediatric endocrinologist in Bengaluru, who treated the baby through the app.
There was another incident where a 70 year old woman was diagnosed with Dengue by mfine care team. From then on, the son used mfine exclusively for his mother's treatment and with constant monitoring and help from our doctors, she was cured while being at home throughout.
Use cases are plenty and there are many more such examples. We believe that mobile can be a game change in the delivery of primary health care. From access, to diagnosis, to preventive healthcare, technology can disrupt the future of 'visiting a doctor'..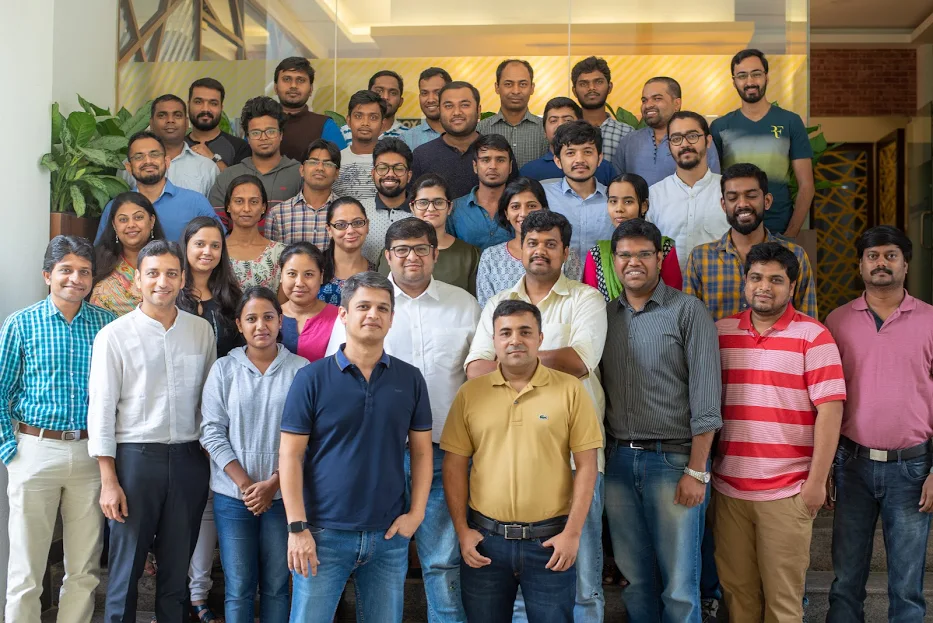 How seamless is the overall process of registration, payment, consultation and doctor visit [if required] via mfine and can you comment on the O2O [Online-to-Offline] or vice-versa experience [i.e. Patient visits the doctor, reports gets uploaded and than again moves to mfine after the offline consultation] ?
With mfine app, one can easily reach the doctor that they select instantly, on demand. The process to get diagnosis and prescription online from a top doctor doesn't take more than 30~40 mins. If the doctor decides that you need to a physical visit, mfine organizes the visit with the same doctor at the same hospital without charging extra and the appointment is pre-booked in the hospital system as well. When the patient is going for this physical visit, the experience is smooth no registration, no payment is needed to be done.
Similarly, when a patient chooses to follow up with the Doctor (s)he met at the hospital, (s)he can login to mfine and give the code of the Doctor/Hospital (s)he got along with the visit file and start follow up consultation with the doctor. (s)he can upload any information [test reports, etc.] and get the complete consultation done and get advised on the further treatment plan/actions.
How big is the overall healthcare market that mfine is trying to address ?
Healthcare sector in India is $280B dollar market. We are catering to a massive $50B market of primary healthcare and secondary healthcare in India. We see a huge opportunity to bring the much needed, tech-driven transformation in the $50B primary healthcare delivery. Coupled with the spread of mobile and smartphones in particular, along with dropping bandwidth costs, we expect services like mfine to take-off across the breadth of the country; starting with early adopters in metros and tier 1 cities. We see that solving for access is the most important first step in this journey.
Access to high quality care, access to super specialties and access 24*7 are going to be key levers of growth at this point. In parallel, we are also building the tech that can standardize and in turn scale the quality of healthcare delivery. This will help us reach millions of families and deliver better healthcare to all. We would like to be the trusted place for managing one's own health be it preventive or curative. We believe we can scale this across the country and beyond and help people gain much more control over their health.
Many doctors might not be tech-savvy, what is overall learning curve involved in getting well-versed with the mfine Doctor app ? Also, please let us know if you have an in-house team of experienced doctors [for at least first level of consultation] ?
Doctors are very keen to adopt digital medium and they are excited to partner with mfine. The app is very simple to use and very structured for doctor to be very efficient. A new doctor gets comfortable with the app, typically in 1~2 days of using it. We have in-house team of experienced doctors that serve two purposes – a. They prepare the case sheet in detail for the Sr consultant and also follow up with the patients proactively and b. They define the triage protocols and implement medical standards in capturing data of the illnesses, suggesting treatment plan and also ensuring quality of communication.
Which are some of the best experiences [case studies] that customers have gained via mfine and how mfine has bridged the gap of bringing best level of healthcare for Indian citizens located outside metro cities?
Most people might have this notion that acute conditions always require a hospital visit. This isn't the case for all medical conditions. Non-emergency health concerns can be addressed through digital space. One such medical condition that we treated on mfine was 'Dengue'. The patient was 64 years old, female with a known history of hypothyroidism and arthritis. She had high fever, chills, loss of appetite, and complained about frequent, dark urine. Our team of doctors advised her to get a blood test done.
The results showed that she was dengue positive. Through mfine, doctors were able to monitor and manage her condition closely while she rested and recuperated at home. This was one example. There was another example where the patient [from a 2nd tier town in South India] needed Pediatric Endocrinologist and we could deliver the right care for the child with one of the doctors on our panel.
Which are some of the technologies being used in the development of mfine and how does your team leverage emerging technologies like AI, ML, Data Mining, etc. in enhancing customer experience and bridging the gap in the Healthcare market ?
We leverage AI/ML systems in combination with standard medical protocols, to make high quality care reach consumers across the country. We designed the system that can assist doctors in their diagnosis and treatment, not just business workflow automation. We are able to create a standard reference system for doctors in each specialty, that's powered by a combination of well-established medical protocols and our AI system's algorithms.
In a unique way, the same expert system is used to power the experience on the consumer app also, be it structured and effortless data collection, reminders for follow up based on signs/symptoms and execution of care protocols for chronic conditions.
So far mfine has tied-up with how many hospitals in India and it is currently operational [in terms of doctor engagement] in how many cities in India ? What are the future expansion plans, either in terms of offerings and cities in which it currently has doctor tie-ups ?
We are currently operational in Bengaluru with 35 hospitals. We will be expanding rapidly across India and will be having hospital network in 5 major cities by end of 2018. We will continually expand the specialties that we will offer and make mfine a comprehensive care platform for families and individuals. We will also be introducing long term care programs for consumers to be able get the required help in managing and recovering from chronic conditions
Can you comment on the overall funding of mfine and how has entrepreneurial experience of Ashutosh Lawania [w.r.t Myntra], your stint at Myntra and the experience of PrimeVp team helped in building & scaling mfine ?
Our seed round was closed in 2017 where we raised $1.5 million from Stellaris Venture Partners, healthcare entrepreneurs Mayur Abhaya and Rohit M.A. We recently closed our Series A, with $4.2 million led by Prime Venture Partners, and participation from our existing investors; Stellaris, and Mayur.
Overall we understand and feel deep passionate about ensuring high quality consumer experience. We also learnt how to set up operational processes, people processes to ensure we can scale the company and the product without breaking. Coming from successfully building a consumer internet firm earlier, we understand the importance of being data driven, developing deep domain expertise, creating systems and processes that can scale massively from the very beginning.
How has technologies like AR, VR, data generated from sensors in wearables, etc. helping in building a better healthcare experience, reducing stress & pain, remote surgery, etc.
Within our company's focus most immediate relevance would be of wearables. Sometime during the next year we will be integrating with state of the art devices that can collect vital parameters of the patient and pass it on to the doctor he/she is consulting with. Heart rate monitors, pulse oximeters, glucose monitors are all relevant for us to integrate with.
If you can some insights into the DAU/MAU/other relevant details about mfine and how it plans to keep the customers more engaged [either with good content on healthcare/home remedies/etc.] on the platform ?
We will be focussed on providing personalized, clinically accurate information to the user. We will be building digital health tracking tools that consumers can use to track their various health parameters.
[mFine for Android can be downloaded from here & mfine for iOS can be downloaded from here]
We thank Prasad Kompalli for sharing his insights with our readers. If you have any questions for him about mfine, healthcare, etc. please email them here or share them via a comment to this article.