Racetrack.ai – India's First AI Innovation Hub for Sales & Support, has raised $5 Million funding from a clutch of national & international investors. The investors include Murali Krishnan [Ex-President & Founding Member, Biocon], Dov Kagan [a renowned USA based investor]. The list also has names of investors from Singapore, Mauritius, and most of its existing investors.

Subrat Parida, Founder & CEO Racetrack.ai, said
This is really an overwhelming and positive moment for all of us. We are now looking forward and are excited to announce our next overseas operation base in USA, Mauritius and Singapore.
This move will help us delve into newer business verticals like retail, banking and healthcare. This boost in our physical presence will open new doors for us to partner with intercontinental brands and decision makers while helping us to create global footprint in the AI industry.
Being a pioneer in India's AI sector, this AI startup offers two flagship products: MARVIN & TURING. While MARVIN is world's first SmartBot for sales & support, TURING on the other hand is world's smartest online & offline Business Accelerator that helps in better business planning and execution. With these two products, Racetrack.ai is targeting the fast booming $100 Billion AI market. Investors are positive on their recent moves and have high expectations on Racetrack.ai.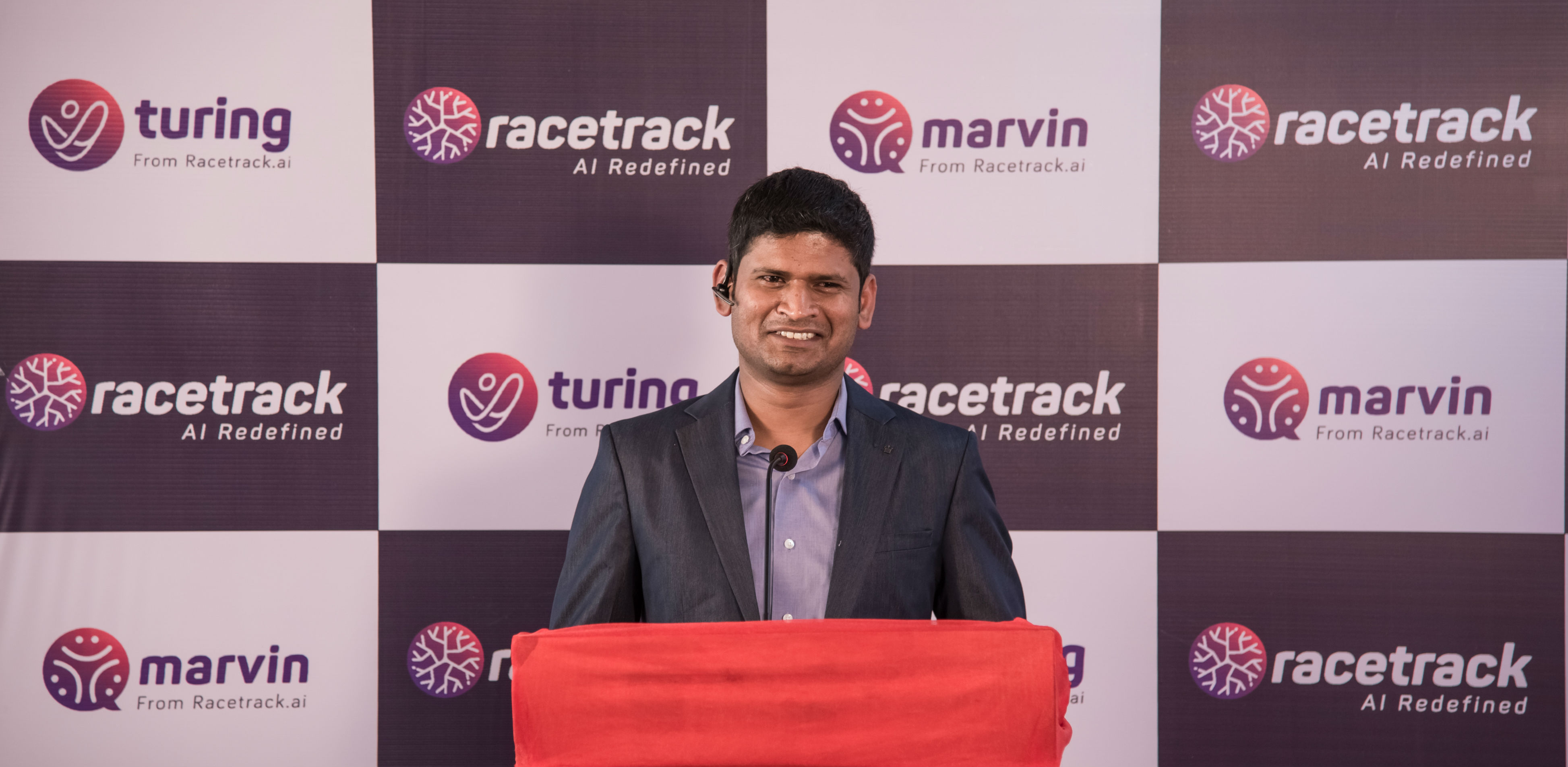 As the global AI market is rocketing up, Racetrack.ai is focussing on business verticals like BFSI, Education, Health, Hospitality, and Real Estate. With the possibilities, capabilities, and scopes getting wider, Racetrack.ai is all set to expand its operation base to USA, Singapore, and Mauritius.
About Racetrack.ai
Racetrack.ai – India's First AI Innovation Hub, endeavours to empower businesses by igniting meaningful communication with consumers. It helps businesses to understand consumers:  analyse their requirements & sentiments, suggest them solutions and ensures smooth on-boarding. Racetrack.ai believes Artificial Intelligence as a handshake between humans and modern-day machines to address the vital needs of consumers. For more information, please visit Racetrack.ai