This year, Father's Day falls on June 17. So be prepared to be pleasantly surprised when your little kid hands you a cute little gift and wishes you a Happy Father's Day. Being a dad is one of the greatest joys in life. But this love and happiness come with a great deal of responsibility. Right from the moment of your child's birth, there are a lot of expenses. Toys, clothes and visits to the hospital are some of them. But as your child grows, the list of bills only gets longer. In this article, let's discuss how you can be a responsible father and secure your child's future.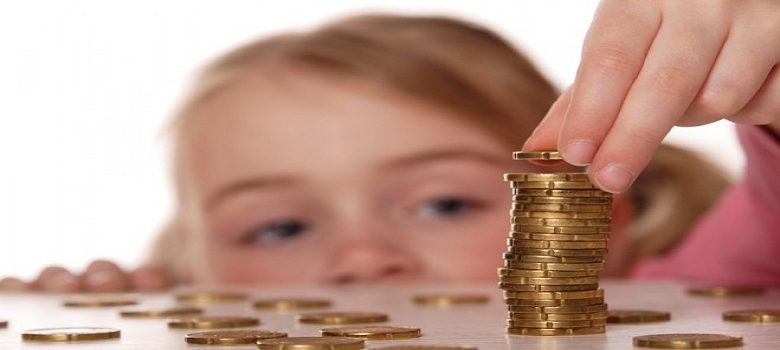 Huge costs in the future
Did you know that an engineering degree from a top-tier government-aided college costs around Rs. 5-6 Lakh. The same degree costs Rs. 8-10 Lakh in a private college and in case of a college abroad, it would cost more than Rs 1 crore! The cost of education has risen exponentially in recent years. And if you include the cost of a wedding [the other major expense], it becomes pretty evident that you need to save a huge sum of money before your child grows up. In other words, you have roughly 18-20 years time to create a substantial fund to meet these huge expenses in your child's life.
Financial planning to meet these expenses
Rs 1 crore! In 18 years!! How will I ever create such a large sum of money on my regular salary?
Well, don't go into panic mode, yet. The amount might seem extraordinarily large. But guess what, it is possible. But for that, you need a proper financial plan. The first step is to list down all the expenses you may encounter in the future. You need to account for schooling, healthcare, clothing and those intermittent hobbies your child may get interested in all of a sudden.
Yep, between the 8th and 9th grade, your son's only goal in life might be to become a drummer in a rock band. You relent and buy him a drum kit [that costs thousands of rupees]. But by the time school starts again, he has lost all interest in drumming. Now, he wants to become a cricketer. Sigh!
The point here is not to quash your child's dreams and goals. Rather, it means that you need to be prepared financially to meet any of these unexpected costs.
Where can you invest?
Putting money in your bank account might sound like a good idea. However, at 3.5-5%, the returns are not very high. There are different investment avenues that can help you reach your financial goals at a much faster rate.
Consider mutual funds through a Systematic Investment Plan [SIP], it is possible to meet your financial goals at a smooth and steady rate. For example, by investing Rs 10,000 per month in a mutual fund [at an interest rate of 13% per annum], you can create a corpus of Rs 1.14 crore in 20 years!
Similarly, you can invest in stocks for long-term financial goals provided you are comfortable with the associated risk. For short-term goals, you can consider debt funds or liquid funds to meet your goals.
To sum up, in the eyes of a child, a dad is a superhero. He can do anything. The good news is, you can keep up this image by providing for your child in the right way. So, get out the cape and mask, invest money and become a super-dad!