Social media now plays a key role in advertising for many businesses. If a company is not using social media, they could be missing out on opportunities to raise brand awareness and acquire new customers.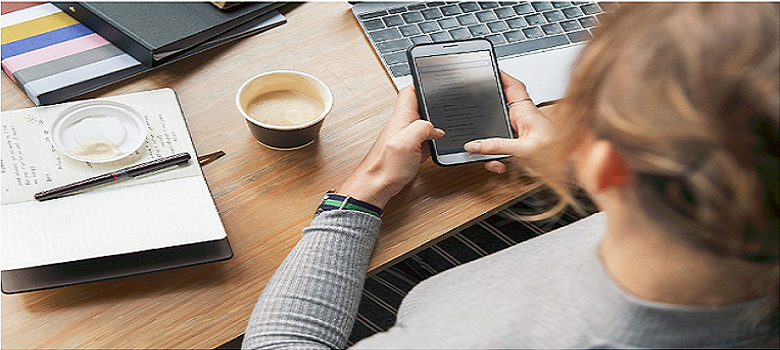 For many companies, Facebook is the focus of their social media advertising strategy. It has the largest user base and the broadest reach in terms of different demographic groups. Even with this information, many businesses still wonder whether Facebook advertising can have an impact.
Facebook advertising does have the potential to help brands increase awareness and influence purchasing behaviors. Research has even shown that Facebook ads can affect brand image and have an impact on purchasing intent.
Knowing that Facebook advertising can help your business reach its goals is good, but there is more to successful Facebook advertising than simply creating and publishing ads. Working with and learning from a successful Facebook advertising firm will help you understand what goes into developing an effective ad campaign. Additionally, you can keep these basics of Facebook marketing in mind.
Define Your Goals
Setting a clear goal is one of the most important parts of running a successful Facebook advertising campaign. Without a goal, you will simply publish ads that have no aim. While some of them might have good results, the campaigns will never live up to the platform's full potential.
Page Likes
You can run campaigns that specifically work to get more likes on your Facebook page. This can be a good place for businesses to start because it will grow the organic reach of their Facebook page and can also raise brand awareness. Additionally, these ads have great potential because they do not ask much of the user.
Website Traffic
Website traffic ads can also work well as a launch point for companies that are new to Facebook. It's a relatively low-pressure advertising approach, and you can direct the ads to any page on your website. Instead of moving right to pushing for a sale, you are just letting consumers know you are there and showing them what your business has to offer.
Website Conversions
Most Facebook ad campaigns are going to result in conversions of some sort. However, this will happen organically after initial contact with the ad. When you develop a campaign focused on driving conversions, you are targeting consumers and directing them to assets that are designed to move them closer to a conversion.
Brand Awareness
Brand awareness campaigns are about exposing more people to your company. By letting people know more about you and what you can do for them, you are essentially setting yourself up to have greater success with the ads that are designed to drive conversions. Instead of selling, you are demonstrating the value of your brand and letting consumers know why they should engage with your services.
Lead Generation
With lead generation ads, you are trying to get consumers to share their contact details. With Facebook, this strategy can be more successful than through some other advertising platforms. Instead of directing the user to a landing page where they fill out a form, all of the information can be collected through the social media platform.
Customer Acquisition
Acquiring new customers is an obvious goal for Facebook advertising. You can use Facebook ads to get people to sign up for a service, buy products, install apps, and more. Facebook makes it easy to find new customers, and you have a variety of advertising options that can encourage them to become a client.
Offers
Offers can be a great way to attract new customers and to re-engage old customers. In some cases, you might be providing something for free to get people to sign up for a list. In others, it could be a discount to encourage a purchase. Offers work because they help your ads stand out from all of the other content that is shared on Facebook.
Engagement
Engagement ads can work well for users that have already had some level of contact with your brand. You could run these ads to showcase new products or features. They can also be helpful to encourage use of an app, or you could use an offer to get visitors back to your website. The idea is to remind a past customer of your business and make an effort to re-engage them.
Reaching Your Goals
Having a goal is important because it helps to inform the other decisions you will make concerning the direction of the ad campaign. Once you have a goal, you then need to use some best practices to help you to reach it.
Audience Targeting
Much of the power of Facebook advertising comes from the ability to target the right audience. Facebook collects a lot of information about its users, which allows advertisers to select different audience attributes. These can then be accurately targeted for ads. In addition to that, you can also have great success with features like custom audiences and lookalike audiences.
Social Proof
If users see other people benefiting from something, they are more likely to want to follow suit and do it as well. Social proof can be a powerful tool when it comes to Facebook advertising, and it can add a small push that gets users to engage with your ads. As an example, if you are trying to get people to sign up for your email list, you could show that you already have thousands of active subscribers.
Address Pain Points
Promoting the value of your brand is important, but there is something to be said for addressing the concerns of the consumer. What problems does your product solve? What need does it fulfill? If you're able to address these concerns in your ad, you can make an emotional connection with the consumer. This will increase the chances that they will engage.
Test Your Ads
Research can help you to find good strategies to start with, but nothing will guide you to success like your own experience. If you want to be able to learn from your campaigns and find the strategies that offer the best results, you need to A/B test your ads.
Retarget
You will find that some people go to your website without converting. This is a sign that they have some interest, but for whatever reason, were unwilling to follow through and convert. Instead of giving up on these missed opportunities, you could create a custom audience of website visitors and retarget them with new ads. You may even want to consider offering some type of incentive that will help move them closer to a conversion.
Businesses of all sizes can have success with Facebook advertising. You just need to find the right goals for you and deploy the right strategy to reach them. If you are still having trouble getting the most from your Facebook ad campaigns, you might want to consider working with a firm that specializes in social media advertising.
About the Author
Rae Steinbach is a graduate of Tufts University with a combined International Relations and Chinese degree. After spending time living and working abroad in China, she returned to NYC to pursue her career and continue curating quality content. Rae is passionate about travel, food, and writing [of course]. More about Rae can be found here.