Mojro, a smart urban logistics platform has raised $650K investment led by 1Crowd and its investor community. The investment will be used for technology development, team expansion for marketing and building partnerships with fleet owners.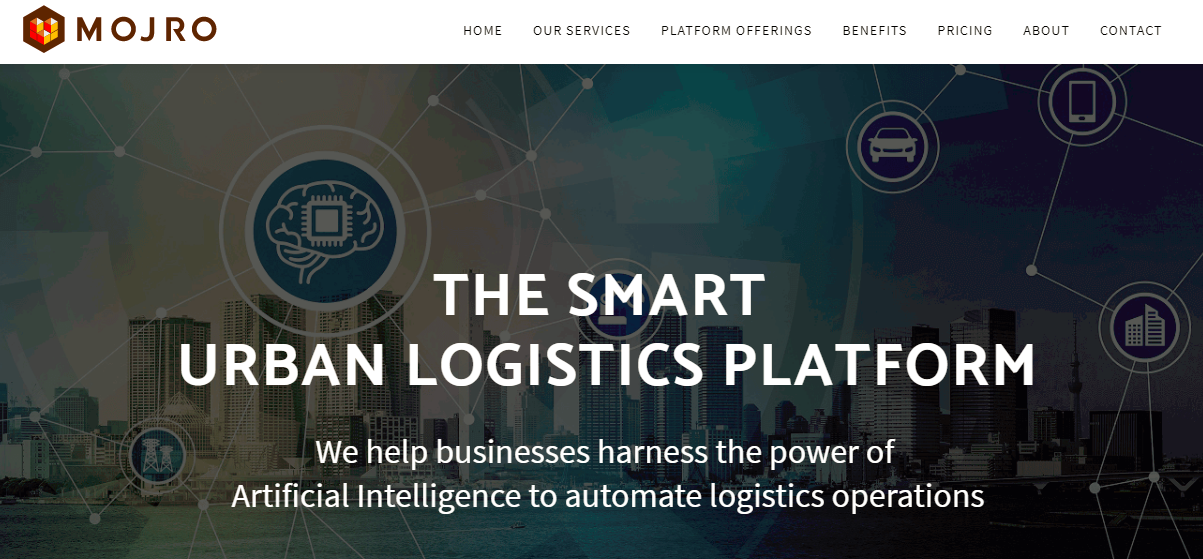 As Urban Logistics is a growing and sizable problem, Mojro's offers a machine learning driven intra-city logistic planning and optimization platform. The platform can be used by large and medium businesses to optimize their logistic needs in terms of fleet utilization, space utilization and cost optimization. Mojro has also struck partnerships with fleet owners providing them modern day techniques to improve service quality and providing businesses the opportunity to plan and execute for their logistic needs through a single platform.
Kishan Aswath, CEO, Mojro, said
Mojro envisions to be the world's largest technology enabled Logistics Platform that seamlessly automates end to end logistics needs of business entities and provides them an efficient & effective means to store, package and move goods.
1Crowd is a unique angel investment platform focused on early stage ventures. It has more than 600 investors, 70 mentors and has made over 13 investments since March 2016. With the funds, the company will be able to leverage 1Crowd's ecosystem of mentors, industry connects and investor community to benefit from strategic to operational support.
Anup Kuruvilla, Co-Founder of 1Crowd, said
Along with a well-respected, experienced and dedicated team, Mojro addresses key modern day challenge of urban logistics. While there are several players in the logistics market, Mojro has the unique value proposition of being the only player in the market that has Optimization and On the Ground Execution as two cornerstones of its platform. The company has positioned itself as a technology-assisted platform solution company solving several issues of fleet capacity, route planning and Fleet Supply & Operations, helping fleet owners maximize the benefits from their assets.
The startup was founded in 2016 by Kishan Aswath, Amit Kulkarni, Ranganath Seetharamu and Swaminath Jeyachandran all having significant years of professional experience. Veteran banker M.A. Ravi Kumar and angel investor Sounder Kannan would join the Board of the company.
Sounder Kannan, Director, Naga Limited said
With a clear focus on optimizing the fragmented intra-city supply chain, Mojro aims to be providing world class solutions with aright blend of Physical & Digital services at scale.
About Mojro
Mojro aims to bring efficient planning, optimization of resources complemented by transparent execution to intra-city logistics. The platform uses machine learning, big data analytics, heuristics, and cognitive science for optimization of route, vehicle, space utilization and cost taking into account various constraints for both shipper and receiver including time, SLAs, type of goods & load distribution. For more information, please visit Mojro
About 1Crowd
1Crowd is a unique angel investment platform focused on investing in early stage ventures. 1Crowd and its investor community has made 15 investments in the early stage startup segment. 1Crowd has close to 600 investors on board and over 70 eminent people as mentors. For more information, please visit 1Crowd