Joining the worldwide celebrations of International Women's Day, Truecaller released its most comprehensive report yet, titled Understanding the Impact of Harassment & Spam Calls on Women. The report looks into the state of harassment calls made to women, what steps they can take to prevent them, and how big of problem they are, encouraging women facing harassment and spam to 'Call It Out'.

Sexual Harassment: Where does it stop?
It comes as an ugly truth that 1 out of 3 [36%] women in India is receiving sexual & inappropriate calls or SMS'. Of those, 78% of women claimed to receive harassment calls with inappropriate and sexual content at least once a week, and 82% claimed to receive unsolicited videos and pictures with inappropriate and sexual content at least once a week.
On average, 50% of these calls and texts were anonymous, 11% were made by stalkers, and 3% were from a person known to them.
In particular, 90% of respondents in Jaipur reported receiving calls and texts with offensive and sexual imagery or videos on a weekly basis, making it the highest in India.
The Fine Line between Nuisance and Harassment
While most women viewed cold calls from telemarketers, salespeople and fraudsters as a 'nuisance', 81% of women surveyed that blank calls were 'harassment'. Blank calls in the survey were defined as an anonymous phone call made with the intention to threaten, harass or offend a caller, without a sales or phishing-related objective. In fact, blank calls were the one type of spam call overwhelmingly felt to be harassment as opposed to nuisance.
Payments and Phishing: The double-edged sword
As per Truecaller's Insights 2017 report, India is plagued by the highest number of spam calls in the world, with the average Truecaller user receiving 22.6 spam calls per month. With India's ever-expanding payments landscape, phishing calls collecting payment information have become rampant.
At least once a week, 72% of the women surveyed received calls from fraudsters seeking to collect payments or sensitive personal data, with 4% receiving counterfeit calls almost daily.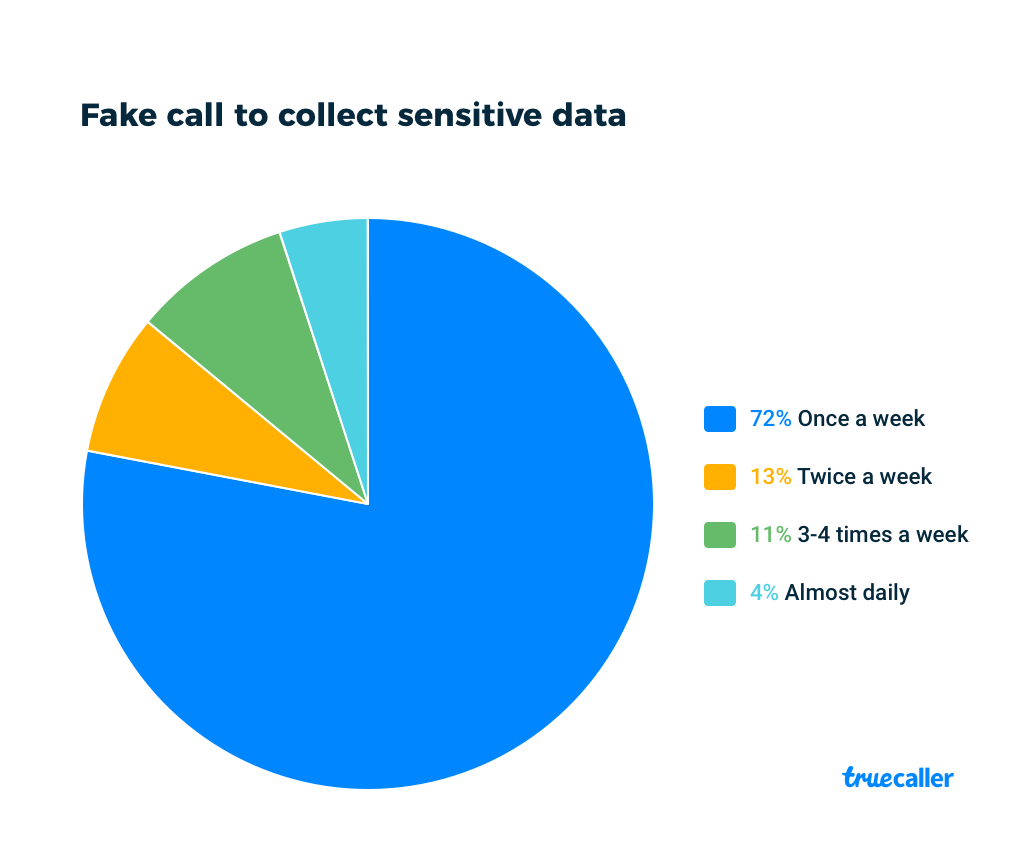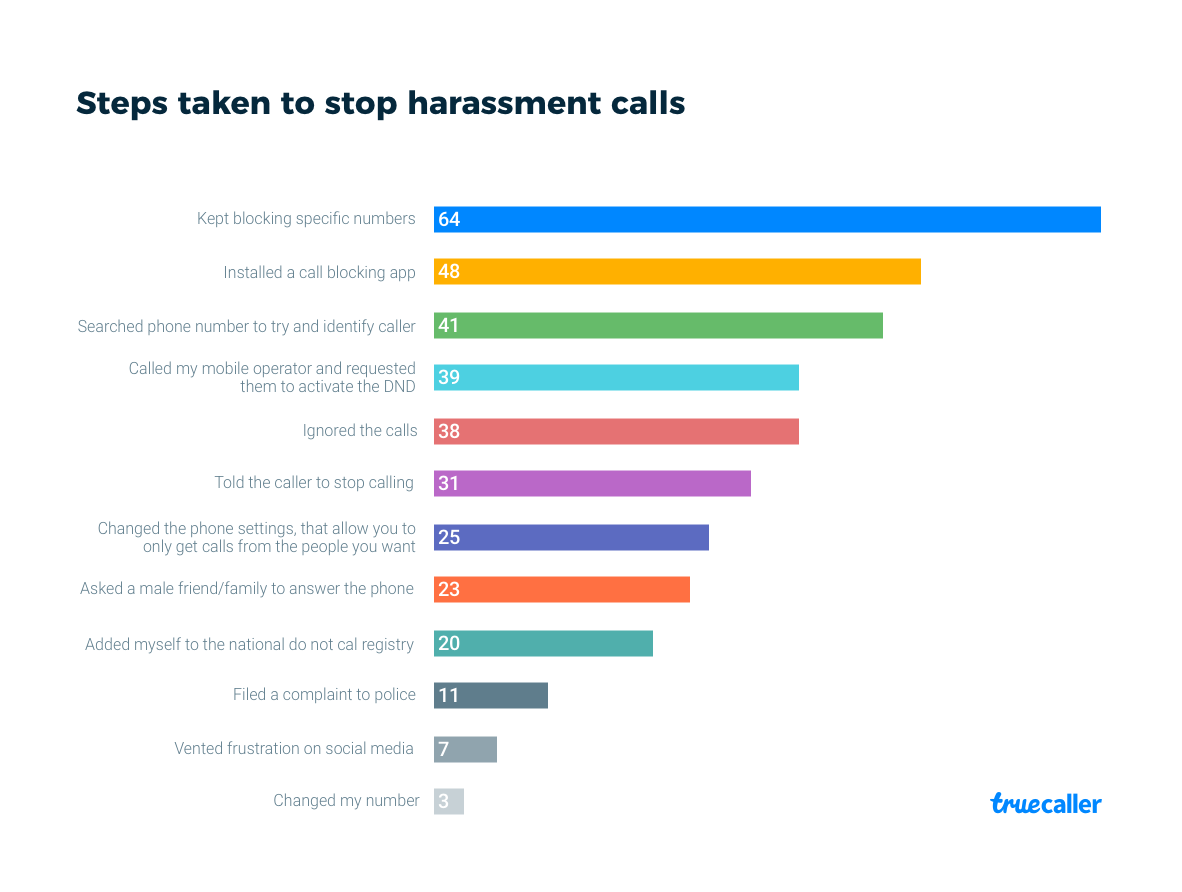 Calling It Out
Close to two-thirds [65%] of women reported feeling angry or irritated by harassment calls, while almost one-fourth [22%] felt troubled, worried or offended. The report also found that close to two-thirds [62%] of the women have taken measures against these calls, which is very encouraging.
The most common [65%] way to tackle this problem was to block the harasser's number, install a call blocking app [48%] or search for the number online [41%]. Only 10% of all women filed a complaint to the police [10%] or named and shamed the spammer on social media [7%].
Truecaller found that 90% of women in India use Truecaller to block harassers and spammers and 95% use Truecaller to identify, name and shame unknown callers. According to Truecaller's internal data it was found that, overall, women in India report 18% more unwanted calls than men do, which is not surprising at all considering all the harassment calls they receive. This is an increase with 5% from last year, which was at 13%.
Research Methodology
This research was conducted by Truecaller in collaboration with an independent market research, Ipsos Research in India. More details about them can be found here. Ipsos used the mobile based approach of data collection. The survey was conducted January 20th – February 22nd 2018 among 2,004 women aged 15-35 across 15 cities in India [SEC A & B1.] This was done on a smartphone interface, using a self-complete methodology ensuring short length of interview in an engaging format. The internal data in this article was aggregated anonymously from spam reports in India during the period of December 1st, 2017 to December 31th, 2017 to understand the trends and usage.