Indra Nooyi. Chanda Kocchar. Kalpana Chawla, Sudha Murthy. Saina Nehwal. PV Sindhu. Priyanka Chopra. Manushi Chillar. Additionally, there are numerous women entrepreneurs as well operating at various scales. These aren't just names of famous women. They are the face of the changing reality of women. Today's women are strong and smart enough to efficiently manage home and work together. However, when it comes to planning their finances, they still prefer to take a backseat.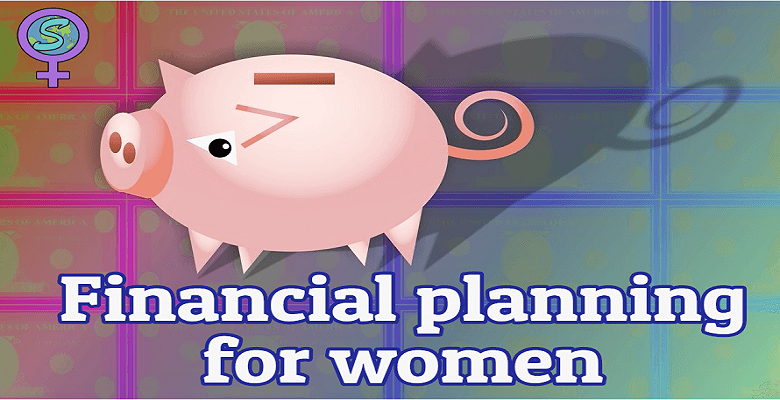 Financial planning for modern women
Ladies, you take numerous short-term financial decisions day-in and day-out. Then why not plan to secure your financial future? It is high time that you come out of the closet and take the driver's seat. Financial decisions are made for every family member's future. It is only fair that everyone gets a say in fixing the goals and deciding where to invest.
On the other hand, say you know nothing about where the money is invested and how many insurance policies are there. Your entire family could suffer because of negligence and ignorance. You should not just be updated about whereabouts of the money but also be prepared for any sort of financial emergency that may arise.
Need for financial planning
Firstly, many women now have an actual source of income, so the household income is increasing as well. Now, your savings are not limited to just the pennies saved from household budget, but also the salary drawn every month. Thus, it becomes vital for you to do your own financial planning. Secondly, due to the proven worth, women also find a place in parents' wills. Keeping the surplus income as a fixed deposit is not sufficient. Over time, the money will lose its value. Instead, you should work towards increasing its value.
Goal-setting is a part of process
Whether it is business or personal life, setting goals is important. Having need-based goals, charting a road map and converting it into actions are the basic steps for financial planning too. While there can be many needs, prima facie they can be categorized into two: protection needs like insurance and investment needs like retirement.
Plan your retirement
Women live longer. So, shouldn't you be financially ready for your golden years? Having to compromise on your health and lifestyle in the old age is the last thing you would want to do. Look out for special schemes for women in your retirement plan where you can get some additional benefit.
Save for rainy day
Women are known to plan for emergencies and have a plan B. Not just planning, but you should also be emergency-ready for a sudden incident. This includes having health and life insurance, and also building a contingency fund.
Start with SIP

To begin with, invest in mutual funds through SIP. You can invest as less as Rs. 1000 per month. With mutual funds, you have the opportunity to invest small portions in widespread securities, thus, dividing the risk. You can also have multiple SIPs for different life goals like Pooja Shukla.
Pooja Shukla, 40, is an entrepreneur. At the age of 25, she invested in a mutual fund through SIP for her wedding. She also invested in another mutual fund for buying house. At the right time, Pooja redeemed her mutual fund units to finance her wedding and contribute to their first home.
At 31, when her daughter was born, she started 2 new SIPs for her school education and wedding. Pooja still continues the SIPs and plans to redeem them at the right time. Since last 15 years, Pooja also invests in ELSS every year, a mutual fund with a lock-in of 3 years, which gives tax benefit under section 80C. Instead of redeeming, she reinvests the matured amount in ELSS. The compounding effect has multiplied her investments manifold.
Your first step to become financially independent can be to invest in a mutual fund. Mutual funds are known to yield attractive returns in long run.
In a nutshell
It is important that you take the gender equality jargon seriously and take control of your own finances. While it is acceptable to emotionally depend on your husband, handle your finances independently.