Picture these simple yet ideal use-cases while you are at your workplace:
You want to give instructions to the nanny who takes care of your little one
You want to check on how your little one is doing at home
You want to see how your parents are doing at your home-town since each one of us are emotional and deeply care for elders!
Well, in such scenarios either a simple phone call or a video-call could come in very handy since it keeps you informed that your loved ones are safe & secure at that very moment. However, if you are looking for a more secure, robust and long-term solution, you have the option to go for 'Security Camera' since trouble is real and it can knock at anyone's door, anytime.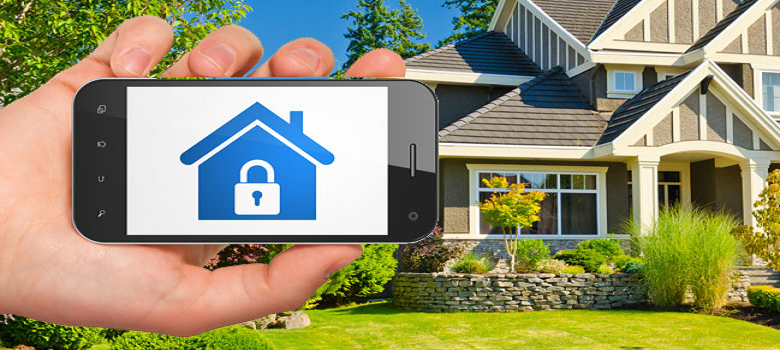 Whenever we think about security cameras, we visualize it as a camera that would be stationary, wall-mounted, involve a complex installation setup and require drilling for the wiring. These are all concerns of the past since Godrej Security Solutions [GSS], India's leading security solutions provider recently launched a range of products based on the SmartLife concept. These products have been designed based on consumer insights and following a design-led approach, with a view to make the category increasingly relevant, convenient and affordable for consumers specifically in the children and senior citizen category.
These innovations were based on the findings of the survey 'Consumer Attitude towards Home Security' that had very important findings
Only 34% of women take security measures while traveling.
Biggest security measure taken by women while traveling [28%] was to inform their relatives.
Only 9% of women use security applications on their mobile phone.
A minuscule [2%] were using pepper spray as a measure of their security.
These are problems that needed to be solved but via a secure & long-term solution. This is where Wi-Fi enabled home cameras – EVE Series and video door phone SEE THRU PRO from Godrej Security Solutions could be a real game-changer in the Home & Office security segment.

EVE is a contraction of the product's core USP – Easy Viewing Everywhere and comes in three different variants – EVE Mini, EVE Cube and EVE PT.
EVE – Easy Viewing Everywhere
The EVE series of products from Godrej Security Solutions [GSS] is capable of directly streaming live feed of a premise to the smart phones of the home owners, and helps one to watch over their loved ones remotely from anywhere in the world. The EVE range of Home Cameras is also equipped with an auto- record function based on motion sensing and triggers notifications to the owners handset everytime it senses some untoward motion.
The EVE series starts at a price point of around Rs. 5,000, and has a range of models to suit the security requirements of the customers. Since Bengaluru has a strong affinity for high-tech solutions, Bengaluru has been delivering an annual revenue growth of 18% for GSS.
Also, Bengaluru is a mature market with strong understanding and appetite for technology based products since a majority of the working population comprises of young professionals related to the technology affiliated industries. Due to all these favorable factors, GSS chose Bengaluru as a launchpad for these innovative products.
Today, we review the EVE PT Wi-Fi Network Camera system from GSS w.r.t useage, installation and features perspective.
EVE Feature Overview

As mentioned earlier, EVE PT is a Wi-Fi Network Camera whose major focus is on the security of children and senior citizens. PT in the name stands for 'Pan and Tilt'. Some of the salient features of the EVE PT are below:
0 to 355 degree PAN
-10 to 90 degree Tilt control to choose a desired view using the app
IR LED's for clear images in a dark environment [up to 10m]
Works on Wi-Fi, no additional cabling required for installation
Supports up to 128 GB SD Card for on camera recording
Built in Mic and Speaker for high quality two way audio communication
Instant alerts on the Mobile App
1 MP, 720p HD video to view each detail clearly
EVE Design and Installation
The EVE PT is light weight, elegantly designed and made of superior plastic material. Since the camera serves a very different market when compared to normal CCTV camera, hence lot of thought has gone into making the camera more portable. You can easily carry the camera from one room to another, but it would need either Wired or Wi-Fi internet connectivity.
There are no buttons on the camera which was huge surprise for us, but it is designed in order to make it more secure so that there is no tampering done on the receiver side. The Camera runs on external power source that is connected via a normal micro USB cable. Since there are no specific power requirements, you could even use your normal phone charger [that has micro USB support] in order to power-up the EVE PT. You could even power up the camera using an external power bank, if it satisfies the input current requirement of the EVE PT.

Along with the LAN input, there is a slot for external SD Card that can be used in case you want detailed video recording. There is a Speaker and a Mic on the camera that is used for two way communication. We connected the camera to a Jio Fi Dongle and there was no lag whatsoever in the video or audio output.
There is an indicator LED in the front of the camera that indicates the status of the camera. Since there is no physical wiring required, you do not have to worry about dangling wires and even a novice can setup the camera. In order to setup the EVE PT, you need to download the EVE app from the Play Store or the iOS store.
EVE  App Overview
Since there are no physical buttons on the camera, the EVE PT can be controlled only via the mobile app. For the review, we downloaded the Android app and the setup was super-easy. The Godrej EVE app is designed to work with DNRs, NVRs and IP cameras which support Cloud P2P function. Once you install the app on your mobile phone, you need to create an account and add the EVE PT camera device to your device list.
It took less than 20 seconds for the entire installation and setup [including pairing with the camera]. At each step, the camera would inform the status of the installation. In case you need to give access of the camera to your family members, they just need to follow the same steps and you can configure their Access Rights from your app since that would have the admin access control. You can add more than 10+ slaves whereas there would only one master. The other devices that are connected to the camera can also use the app for simultaneous viewing.
Since the Master app has access to all the camera controls, you can use the app for Pan & Tilt, capturing camera snapshot, recording live video, addition & deletion of slaves, access control of the slave app, two way voice communication, etc.
The EVE app also allows you to play back recorded video to search every milestone of your life.When motion detection alarm is triggered, you can get an instant message notification from Godrej EVE app.
Other notable features of the app are:
Real-time monitoring
Video playback
Motion detection alarm notification
Addition and monitoring of upto 16 EVE cameras from the app
EVE Camera and Audio Quality
When we talk about any camera, the quality of the pictures is what defines the overall experience. Godrej EVE PT comes in two different variants – 1 MP, 720p HD and 2 MP, 1080p HD. We received the 1 MP, 720p HD variant for review.
The picture quality is very good and there is not much lag when you perform a Pan or Tilt operation. Also, since EVE PT is a security camera, it becomes primarily important that the core subjects are identifiable. The camera scores well in that area, even when it is used in low-light conditions. The camera comes equipped with an IR illumination LED for enhanced night viewing.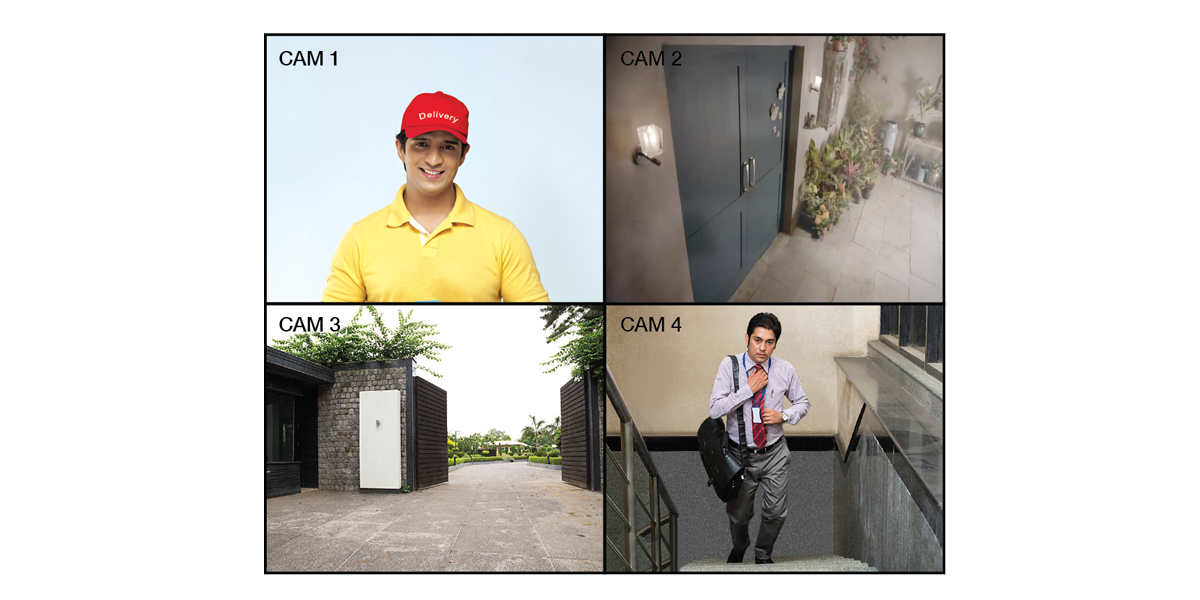 The audio quality also is very good. We used the Mic for giving voice commands from the EVE PT and sent some Audio commands from the mobile App. In both the scenarios, the audio quality was top notch and this feature can be used in case you want to give some instructions to someone at your home, whether it is your parents/care taker/nanny, etc. The audio is encrypted, which ensures that the focus of this product has been on 'Security'!
The recorded video/photos are usually saved in the gallery of your mobile but you always have an option to save the same on external SD card on the EVE PT. With the advent of IoT, devices are becoming more connected and hence, it would be great if the future versions of the EVE PT app could bring in the 'interoperability' so that it could be used in conjunction with the Amazon Echo, Amazon Alexa, Google Home, etc.
EVE – Closing Thoughts

The EVE PT is an ideal fit for the urban working class people who have to manage their personal as well as professional time effectively. With this camera, you can keep a watch on your kids, elderly parents since it is better to be safe than sorry. Priced at around INR 10,000, it has all the features to ensure that you can focus on your work and leave some of your household worries to the EVE camera 🙂
What do you think about the Godrej EVE series, please leave your feedback in the comments section…