A very famous quote on investing says – 'Risk & Rewards are two sides of the same coin'. This means that in most of the cases, higher the amount of risk involved chances of maximizing the returns are also very high! The investment portfolio of every person would differ since it is dependent on various factors like risk appetite, assets, liabilities, dependencies, etc. and hence, it becomes virtually impossible for any investment firm to cater to varied investment requirements of such a large audience.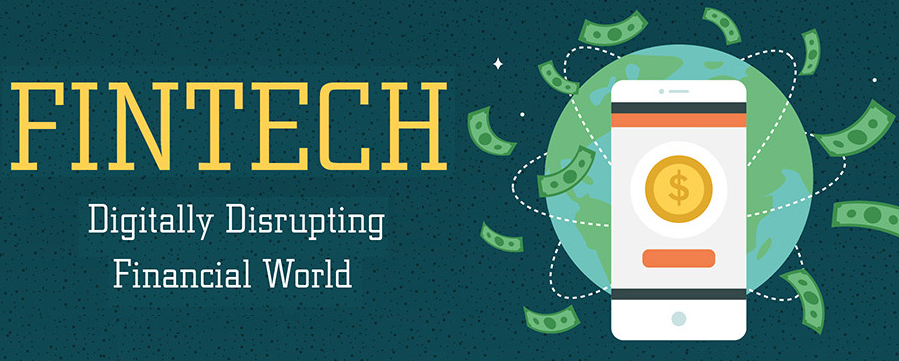 This is where emerging technologies like Machine Learning and Artificial Intelligence can play a vital role in creating a tailor-made investment plan based on your long-term and short financial requirements. Machine Learning has already the paved way into the Fintech market, be it approving loans, documentation, managing assets, etc. Many Fintech startups are leveraging machine learning, AI, Chatbots and helping banking institutions to either enhance the existing banking experience or creating kick-ass products in the areas of wealth management, personal finance, customer service, etc.
According to a report by Bloomberg, less than 1.5% of the Indian population invested in equity markets and only 2% of India's household savings were exposed to equity. However, there is a rising interest to invest in financial instruments like Mutual Funds if they are given proper guidance.
This is the problem being solved by Sqrrl, a Fintech startup that was incubated at Reliance GenNext Hub and seeks to help young people save & invest in Mutual Funds in a hassle-free manner. Sqrrl also recommends great tax saving investments for its customers, keeping in mind a seamless experience. All this with the aim to help young Indians financially prosper! Today we have a chat with Mr. Samant Sikka, Founder of Sqrrl about the app, Fintech, Personal Finance, etc. so let's get started with the Q&A…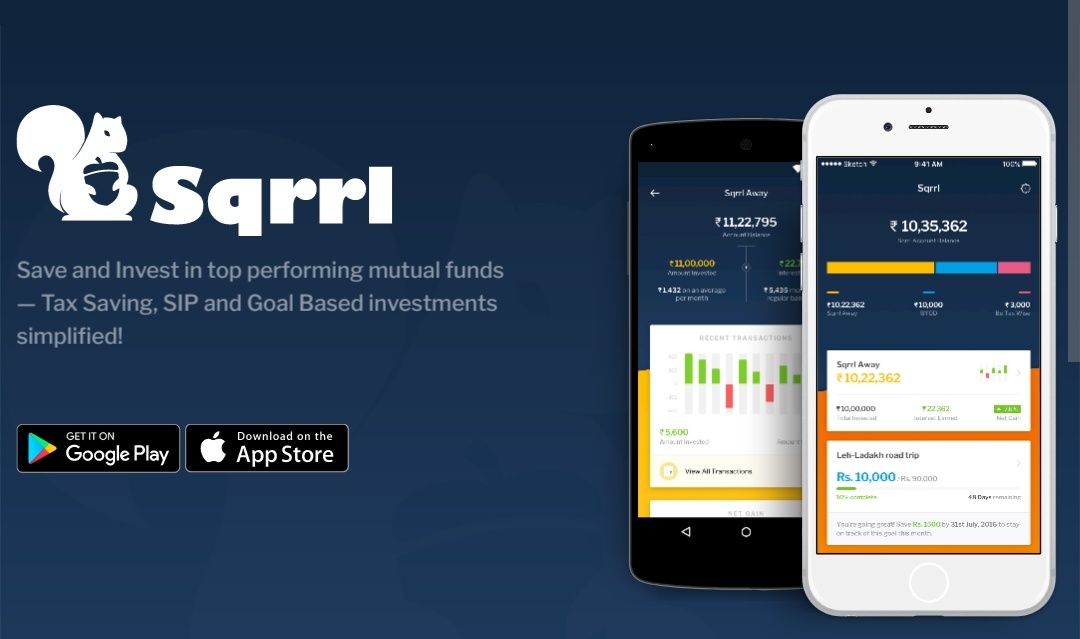 How did your team come up with the idea of Sqrrl ?
Having spent almost two decades in financial services domain one was constantly exposed to challenges of building distribution in a country as diverse as India. I was always intrigued by the fact that in spite of six decades since independence financial services ecosystem was still struggling to provide access of financial services to its citizens. To my mind the single most important reason that came in the way of expanding financial services footprint was 'Unit Economics'. Unit economics basically dictated who got access to financial products & services and also which type of products got sold.
Sometime in 2015 I started to absorb the impact that culmination of technology & internet was starting to have on democratizing 'access'. E-commerce was starting to grain traction and people started getting access to goods and services hitherto restricted to larger cities and towns. 2 things stood out, given the economic prosperity over the 2 decades people had both aspirations and means to consume and were demanding better experiences. Internet had started to travel deeper in the country and social and digital were starting to have an impact on consumers behavior and consumption patterns.
Meanwhile, silently but surely there the impact of #RegTech and benefits of India Stack which were started to make tremendous traction on the two biggest friction areas in financial services, on-boarding & payments. The timing seemed to be just right neither too late neither too early.
Can you take us through the founding team of Sqrrl ?
Putting the challenges & opportunity together gave birth to the idea of Sqrrl. The vision being to build a digital platform aimed at millennials with an Initial offering is around savings & investment products powered by Mutual Funds and will expand to Loans, Insurance, Payments ultimately aspiring to morph into a digital bank. The idea aligned the founding team which brought wealth if experience & complementary skills sets .
Sqrrl is an interesting name for a 'Fintech startup, how did you zero in on the name and how does the brand 'Sqrrl' get along with the moto of 'building financial literacy among Indians' ?
Sqrrl name was chosen with care. The animal embodies certain character that we stand for
Doer and Prudent,
Natural Intelligence,
Hi-Energy-Active-Nimble,
Saver and plans for future. hoards for winters in summers,
Good at balancing work & play,
Social
What is the TAM of the Fintech market that Sqrrl is trying to address ?
India's Asset management Industry has grown at a CAGR of 21% over the last 17 years [ 2000-2017] is expected to grow to USD 700 billion by 2022.
Sqrrl aspires to be amongst the Top 10 players by 2022 with an Asset Under Management [AUM] of approx USD 14 billion and 12 million customers
There are number of Fintech platforms that are targeting a similar problem [as well as market], what according to you are some of the core USPs of Sqrrl when compared to its competitors ?
Sqrrl is different from existing players in many ways. Important ones are highlighted below:
Sqrrl has a customer persona which is in the age group of 25-35 years, salaried class, upwardly mobile and digitally savvy.
Sqrrl is a not a marketplace unlike many others. We personalize investments needs of individuals and match them with funds available in the industry.
Can you please walk us through the funding of Sqrrl ?
We have been bootstrapped from beginning of our journey. We are currently in funding raise discussion of about 1M USD with some VCs.
Once user has created an account on Sqrrl [and all his investments from various AMCs are under one window], what other services does your team provide to the investors so that they can get more returns from their investments ?
Sqrrl keeps monitoring all of the funds recommended by its team. We stay with our customers in their investment journey and keep guiding him with right decisions from time to time.
Can you give a small glimpse about the tech behind Sqrrl ?
We are app only offering on iOS and Android
Our API layer is powered by Python [Falcon framework]
Our database is AWS RDS on PostgreSQL
Other than this we use many third party APIs
Sqrrl is currently limited to Mutual Funds, are there any plans/timeline on whether it would be expanded to cover other financial instruments ?
Yes, we have plans to launch loans and insurance products in future.
What are some of the methodologies that your team use in order to keep the investors hooked on to the platform ?
We have a way to connect with customers in 360 degree way. Our customer success team keeps talking them on Email, Phone, SMS, Whatsapp in addition to in-app communications.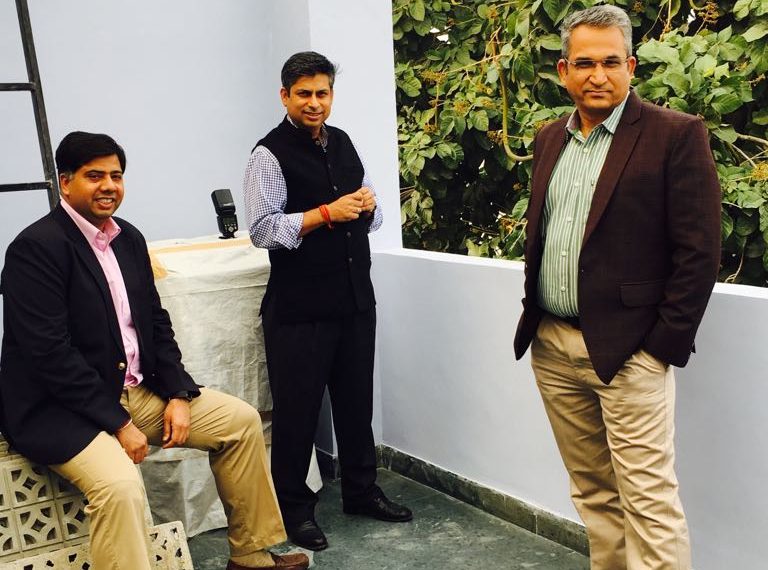 Sqrrl was incubated in Reliance GenNext Hub, how was the experience in the accelerator program and how did the program help your team to validate & scale the startup ?
The program was really of great help in helping us with product market fit study and beyond. They really helped in methodical product market fit. In addition to product market fit, customer traction strategy and its execution planning was done with them.
Are there any setup charges or any other charges that customers have to pay to use the Platform ? Do you charge any withdrawal or closure charges for the Sqrrl's recommended funds ?
There are no setup charges to use Sqrrl. However there may be early withdrawal charges for some funds before initial lock-in period.
Which are some of the AMC's that are currently on-boarded on the Sqrrl platform ?
There are 17 AMC that are there with Sqrrl. It covers 91% of the industry AUM
As you have mentioned earlier, Sqrrl aims to encourage Indians to save more. There are various investor initiatives like #MFDayon7th by Reliance MF and CNBC TV18, does Sqrrl have plans of starting an investor education initiative [or something else] in order to widen the horizon of passive investors [that could be an integral part of the investors eco-system, but don't know where to get started] ?
The ecosystem is doing a great job in educating investors. AMFI is doing great job in communication like 'Mutual Funds Sahi Hai'. AMCs themselves have different plans. Sqrrl plans to use these and some of its own to launch education awareness. We are working on them.
Many fintech companies, namely PayTm [or PaytmMoney], FreeCharge, PhonePe, etc. are planning to have boutique of finance products on their platform, does this growing competition have an impact on a startup like Sqrrl and how it would the competition result in expansion of the fintech ecosystem ?
It is good that this space is getting its validation by entry of bigger players. There will always be space for early movers like Sqrrl based on its customer service differentiation.
Can you comment on the 'Customer/Investor' demographics that are currently using the Sqrrl Platform ?
90% of the users are under age 40 years.
61% of the users are from B15 [beyond top 15] cities.
We have coverage from over 700 cities of India.
What is the revenue model of Sqrrl and does it follow the Freemium model ?
We get distribution fee from the underlying Mutual Funds.
Along with the integrated AMC approach, building investor portfolio as per his requirements, etc. does your team also provide advisory services ? If not, what are some of the services that you plan to offer in future [especially with the Mutual Fund Products] ?
We are not providing advisory services now but we are open to embrace this in future.
How Fintech is shaping up the Financial Eco-system in India and how technologies like Blockchain will bring the next wave of Fintech revolution ?
Blockchain and its acceptance is in very early stage. Most of the work is happening in Crypto exchanges. We are open to exploring something on blockchain which is widely accepted.
Some books that you highly recommend for entrepreneurs
Zero to One by Peter Thiel
The Lean Statup by Eric Ries
Traction : How Any Startup Can Achieve Explosive Customer Growth by Gabriel Weinberg
Some closing thoughts for our readers!
As Bill Gates says, 'If you are born poor its not your mistake, But if you die poor its your mistake.' Sqrrl is a platform available for every Indian to manage their money.
We thank Mr. Samant Sikka for sharing his insights with our readers. If you are planning to put your money to work via smart investments, then you should download Sqrrl. If you have any questions for Samant or the Sqrrl Team, please email them here or share them via a comment to this article.