There is a saying by the well-known investor Warren Buffet – 'Never become dependent on a single source of income'. This saying is also applicable to someone who has a stable job but has to invest his money in order to get better returns. Everyone has some hobby e.g. photography, music, writing, etc. but few of them might be aware that there is a manner in which they can convert their 'hidden talent and passion' into a tangible business. Many times it is about identifying a lingering problem and finding an effective solution to solve that problem.

There are close to 3 million Indians living in the United States but there was not a single reliable portal where they could buy stuff like Puja Items, Sarees, Mandirs, etc. online. There are India based websites that ship abroad but shipping, tracking, and returns is always a huge hassle. This is the problem that entrepreneur couple Deepak Agarwal & Sadhana Bothra, who are settled in the US since last 19 years wanted to solve and also make that a secondary source of income. With this intention, they founded DesiClik.com [earlier called theindiabazaar.com] in 2014, a vertical e-commerce marketplace that addresses the above mentioned problem and also provides Indian homepreneurs in the US an opportunity to sell online through their platform.
Today, we have a chat with Deepak Agarwal, Co-founder of US-based DesiClik.com. The discussion revolves around their e-commerce foray, overall market, competition, etc. So, let's get started with the Q&A….
Can you please give a small background about the company and its founders ?
DesiClik.com was started by us, an Indian couple named Deepak Agarwal and Sadhana Bothra in 2014.
I [Deepak Agarwal] am from Udaipur and grew up in Kolkata. Apart from a degree in commerce, I hold a diploma in computer science from NCC Education, UK. I completed my Masters Certification in Business Management from Tulane University as well because I wanted to have some formal knowledge of growing a business. I have been in the US for 19 years.
Sadhana also grew up in Kolkata. A commerce graduate from Calcutta University, she too holds an honours Diploma in Computer Science from NCC Education, UK. She is a Java Certified Programmer from Sun Microsystems who quit her top-notch position in the IT industry as an Assistant Vice-President with Whitehall Bank on Wall Street when our first child was born.
After Sadhana gave up her career to be with our first born, we realised it was not easy to survive in the US on a single paycheque. So we were looking at creating some extra income while letting Sadhana also enjoy motherhood. After a lot of research, we found out that there was a huge demand for Indian apparel for kids. That's how we started Desi Vastra. We didn't have any competition at that point and the business did well till 2008.
While the recession brought bad tidings to Desi Vastra after four years, we decided to use the competition in the market to our advantage by bringing together our competitors through a marketplace. In 2010 we started theindiabazaar.com, which we re-branded as DesiClik.com in 2014. Today DesiClik.com is the largest US-based vertical e-commerce marketplace specialising in Indian products that span apparel, jewellery, handicraft, gifts, furniture, grocery, restaurant equipment, religious and puja items, festive goods and household items.
What is the problem you are trying to solve and how has the overall response been from the Indian diaspora ?
The response from the Indian diaspora has been quite positive and encouraging. There are many towns in the US where people have to drive for not less than an hour to find an Indian grocery store. With more than 3 million Indians living in America, and the expanding space and possibilities of online shopping, there was no single shopping portal where people could find everything Indian and talk to someone in their language while shopping for them. Added to this was the fact that when they bought from sites in India, delivery took longer, there was no easy way to return goods and service was not reliable. It is this yawning market gap that we have tapped into.
DesiClik is a very interesting name, what are some of the other potential names that you explored before you zeroed in on this name ?
Our team went through a significant list before zeroing in on DesiClik.com. We wanted a name that wouldn't exceed eight characters, is easy to remember and connects people instantly with what the site is about.
We evaluated Mangoes, Mirchi, Jhalak, Spicykart to name a few. Prior to DesiClik, our site was call theindiabazaar.com which was lost among others, was too long, hard to spell and was very generic.
What are some of the items being sold on DesiClik and if you can highlight details about the top-5 bestselling items on the website ?
We have broadly classified the products into nine main categories – Clothing, Accessories, Jewellery, Home & Garden, Indian Grocery, Music & Movies, Books & Magazines, Puja & Festivals, Toys & Games. As for categories, Puja & Festival, Home & Garden are our top sellers. Apart from seasonal items, mandirs, gifts, kids' clothes, utensils and puja items are the top 5 bestselling items on the site.
How does your venture promote homepreneurs and what is some of the hand-holding that your team does in order to get the sellers started [and accelerated] on the platform ?
We have managed to bring together more than 50 Indian women home entrepreneurs in the US to sell their products online on our site. These are women who want to build their business without sacrificing their family goals.
For immigrant women, it is quite a challenge to set up a business from scratch, beginning with networking and figuring out everything about running a business. As Sadhana was faced with several hurdles when we started off, she felt there were many women like her who could do with help to build their businesses. As Desiclik is a vertical marketplace, we used the platform to help these women to sell their products online. We offer guidance in terms of product optimization, competitive pricing, service and internals of doing business online.
Logistics is a very important aspect of the e-commerce experience, how do your sellers manage logistics to provide an enhanced shopping experience ?
At this time, sellers use their own preferred method of shipping. DesiClik does help them in finding better options for shipping the products faster and reliably.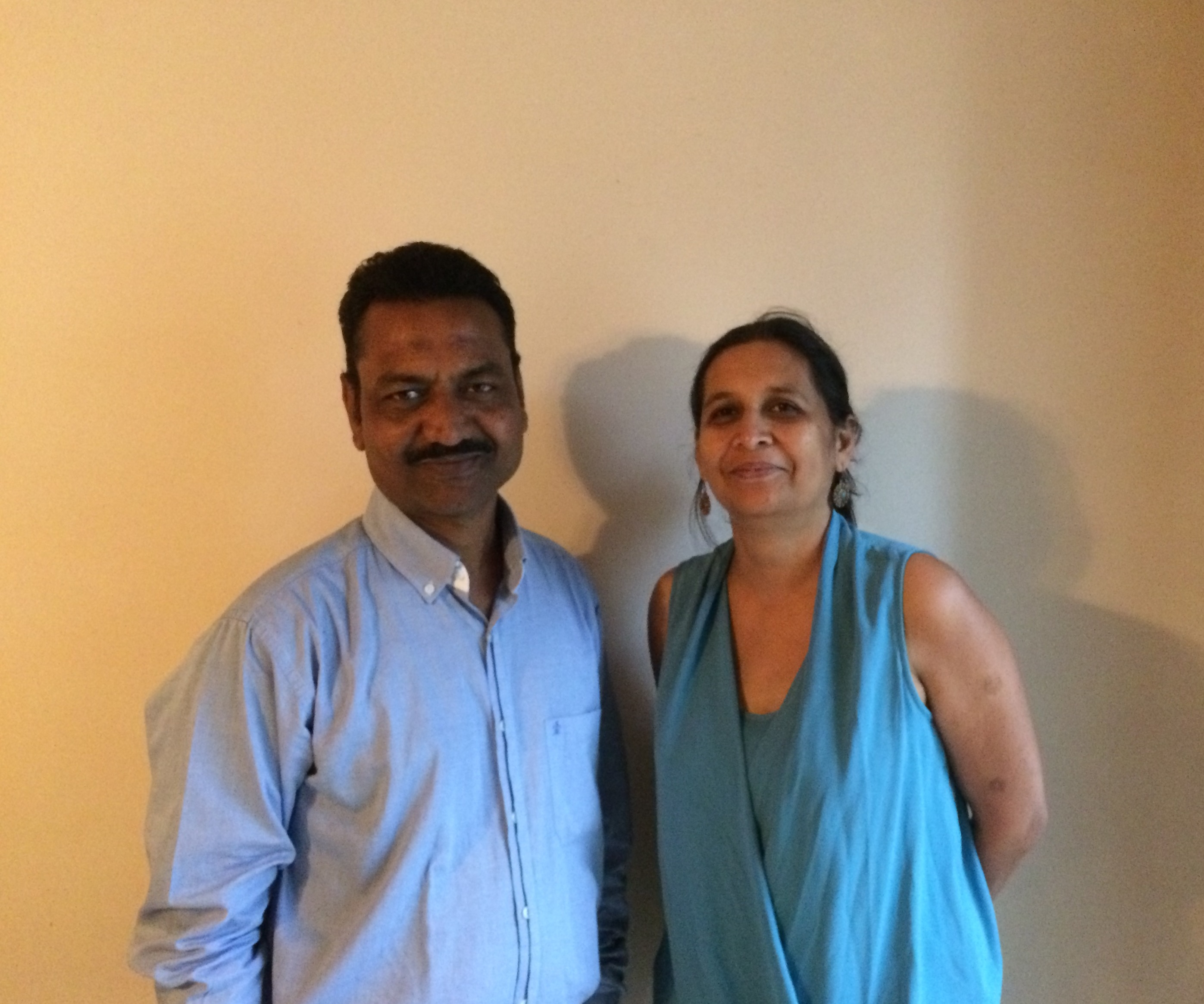 e-commerce sector is clogged with Fake Products Problem [especially if it follows a marketplace model], how does your team ensure the authenticity of the items being sold on the platform ?
We work very closely with vendors so that the DesiClik brand and customer satisfaction are maintained. We have implemented a good feedback mechanism. Since orders are fulfilled directly by the vendor, our main source of feedback is from the customer. Once an order is received by the customer, we reach out to the customer to get feedback about the quality and the service to help us rate the vendor.
Can you please comment on the Return Policy and what is the Rate Of Return for the items being sold on DesiClik since Reverse Logistics plays a very important role in optimizing of the e-commerce supply-chain ?
We have guidelines on return policy for each seller and they all set their own return policy. In case of material defect, products can be returned for no cost to the customer and in most other cases – customer pays for the shipping. Our rate of return is less than 2 per cent.
Is DesiClik serving only the B2C segment or you have also cater to the B2B segment ?
At present we are only catering to the B2C segment. We have plans to expand with a B2B offering sometime this year which will help connect manufacturers in India with vendors in the USA.
What is the metric your team uses to calculate the overall growth [GMV, etc.] and can you comment on the Daily Active Users [DAU] & total number of active sellers on the platform ?
We have more than 10,000 products listed on the site from 100 plus vendors. Daily page views at DesiClik is 12,000 plus and over 25 per cent returning visitors.
Since DesiClik follows a marketplace model, can you let us know if your sellers also sell on other marketplaces like Amazon, etc. ?
Many of the sellers exclusively sell at Desiclik. Some of them do sell at other marketplaces such as Amazon, Rokutan and others.
Repeat Customer Rate and Customer Retention are two important parameters for growth in any venture, what are some of the measures taken by your team to ensure that there is customer delight ?
As mentioned before, we do have a feedback mechanism and are actively looking to improve based on customer feedback. Our testimonials and reviews do speak for themselves.
Can you walk us through the funding of DesiClik & are you looking out for institutional funding ?
DesiClik has been completely bootstrapped, with no external funding till date. We had started with an investment of $15,000 initially and have so far invested around $150,000 over the past few years. We are looking for investments to take the business to the next level – both in terms of the B2B platform as well as for our worldwide expansion
Right now there is no mobile app for DesiClik, is there any definitive plan for releasing the same ?
By mid 2018, we will evaluate the potential of having an app and based on the analysis, we will release it at the end of 2018.
How exactly is the Startup Eco-system in US different as compared to that in a country like India ?
The recent boost in the startup eco-system is not too different from the US. Many of the venture capitalists who invest in India have their headquarters in the US. Good validated ideas with good execution team make the difference.
AI, ML, AR/VR, etc. are some of the emerging trends, what according to you would be technological highlights of 2018 ?
I feel that AR/VR related technology will become more prominent in areas that have not been seen earlier.
DesiClik is a bootstrapped company, when according to you should an entrepreneur approach for external funding and if you can highlight some pros/cons of being a bootstrapper ?
I feel that the idea must be validated by the entrepreneur with their own initial investment. Once the company becomes a real business with a path to the future, it should approach the VC. Many of the start-ups have failed due to a lack of vision and as they wanted to grow too big, too fast without an idea on how to get there. This is true both in India and in the US. Lack of funds in a bootstrapped company may slow the growth and is built on solid foundation.
Any closing thoughts for aspiring entrepreneurs and what keeps you motivated in your entrepreneurial journey ?
To all the young entrepreneurs – If you have a good idea, sit on it like sitting on a needle. It should make you jump and do something about it. Validate your idea, assemble a good team and go for it. Do not be scared of failure.
We thank Deepak for sharing her insights with our readers and walking us through his journey. If you have any questions for him, please share them via a comment to this article.