JetSynthesys' Sachin Saga Cricket Champions announced a successful milestone of achieving 2 Million downloads within less than a month of its launch. The mobile game has now become one of the top-most downloaded cricket games on Google Play in the month following its launch and the fastest cricket game to reach this download milestone.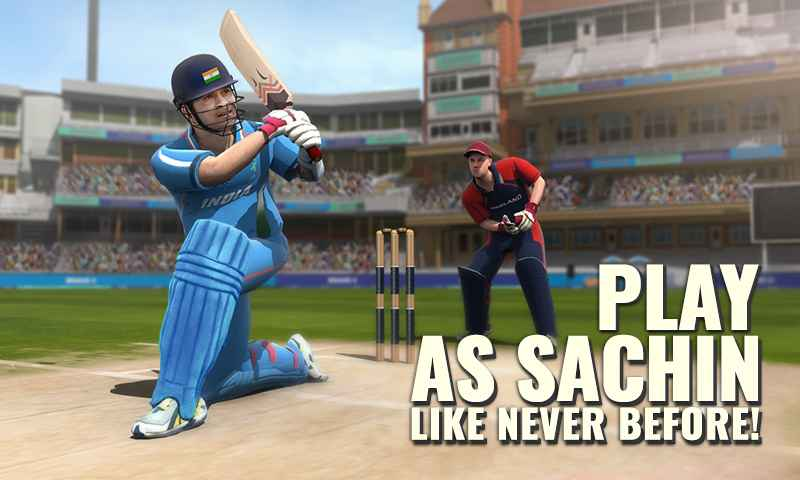 Launched last month by the Master Blaster himself, the game gives fans an opportunity to relive the legend's career by stepping into his shoes. Sachin Saga is the only game to receive almost 1 million pre-registrations on Google Play and was also featured as #1 by Google on pre-registration amongst top global titles.
Going beyond the digital realm, JetSynthesys is all set to celebrate this milestone with the introduction of mobile eSports to cricket fans in India and the qualifier rounds began on 5th January, 2018. For the first time ever, the gaming company will host the mobile e-Sport finals at the India Gaming Show from 19th~21st January 2018 in the city of Bengaluru.
A one of a kind mobile game entertainment event, the platform will witness lakhs of mobile game players of Sachin Saga, competing virtually to qualify for the final rounds and participate in the real-life tournament to win prizes of INR 1 lakh and more at the finale!
Sachin Tendulkar tweeted this download milestone and flagged off the tournament qualifiers on his twitter handle
Talking about this remarkable milestone, Rajan Navani, Vice Chairman & Managing Director, JetSynthesys said
The game has grown from strength to strength since its launch and we are absolutely thrilled that it has become so popular among cricket fans and mobile game lovers. Celebrating 2 Million downloads, we're bringing mobile eSports to the country for the first time in cricket and aim to blur the line between physical and digital, and simultaneously engage gaming enthusiasts in a unique experience of sporting events.
Additional details are available here