There is a very famous saying when it comes to investing – 'Never put all your eggs in the same basket,' which in simple terms means that you need to have a diversified investment portfolio. Higher the risk, higher are the chances of yielding better returns, but as an investor, you need to formulate the entire plan based on various factors like age, assets, liabilities, existing investments, risk appetite, etc.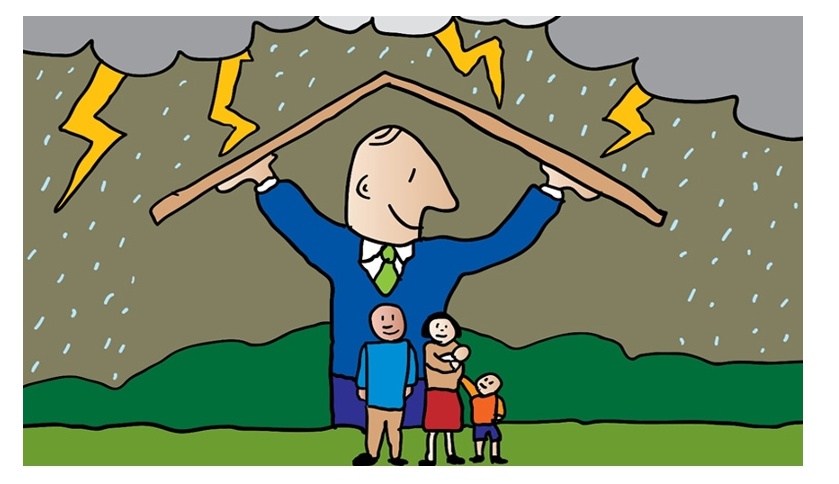 We are always on the lookout for investments that would give the maximum ROI [either in the short-term or long-term], but in some cases, you need to park aside the factor of 'short-term gains' and opt for an investment plan that can safeguard your near & dear ones when you are not around. There are pure play 'Term Insurance Plans' that provide insurance for a certain period of years, and the payout is done only if the policy holder is no more. However, what if there existed a plan that is an amalgamation of the two worlds – Term Insurance and Wealth Creation?
When we talk about investments, we cannot rule out the role that 'technology' is playing in every aspect of the spectrum – financial planning, tax saving, insurance, etc. Renowned financial institutions are now leveraging the power of AI, machine learning, deep learning, etc. in order to serve the digitally savvy investors who now seek to manage their money in a digital world. Rising internet and smartphone penetration, push for Digital India, rise of Fintech are some of the factors that contribute to the growth of the overall financial sector. Financial companies are becoming more agile to meet the changing needs of digitally savvy young investors by rolling out products to that particular market segment!
We had earlier hinted about a product that is an ideal fit from investment as well as insurance point of view. Edelweiss Tokio Life has come up with an #Unyakeenable Unit Linked Insurance Plan [ULIP] called the Wealth Plus Plan. Whether it is about securing your child's future or saving for long term, Wealth Plus has the answers. So, let's delve deeper into features of Wealth Plus, its benefits, etc.
Wealth Plus – High Level Features
Wealth Plus from Edelweiss Tokio Life is a market-linked insurance plan aimed at digitally-savvy customers. It is an industry-first product that is aimed at wealth creation and has no premium allocation & policy administration charges. The only assurance that the company needs from its customers is:
Paying the premium on time, and
Staying invested.
As a percentage of Annualized Premium, there is additional premium allocated on every premium paid and that increases over a period of five years. Additional 1% allocation is added with every premium installment in the first 5 policy years.
Another useful feature of the Wealth Plus is the 'Premium Booster'. Premium Booster is added at the end of each year starting from the 6th Policy year till the end of the Premium paying term.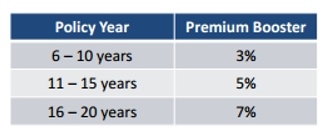 The reason why the company advises it's investors to stay invested for a long term is that over a 20-year premium paying term, 80% of the one-year premium is reinvested via additional allocation. This means that a major portion of your premium is being paid via the interest earned on the earlier premiums paid by you.
Wealth Plus – Investment Strategies Suited to Your Requirements
Investing in any fund becomes less beneficial if there are stringent terms associated with the fund. However, in case of Wealth Plus, the investment terms are very flexible, and the policy holder is free to invest the premium in any of the available funds based on his/her risk appetite. This is termed as the 'Self-Managed' option. The funds available are below:
Equity Large Cap Fund
Equity Top 250 Fund
Equity Mid Cap Fund
Managed Fund
Bond Fund
The policy holder has the option to seamlessly switch between funds based on his/her choice. Also, your future premiums would be redirected to the newly chosen fund. Even if you are a passive investor in the equity market or just have knowledge about investing in the equity market, you can maximize the benefits of the Wealth Plus by switching between funds since it covers small cap, mid cap, and bond funds which have a different risk to returns ratio.
Just imagine that you are 40 years old and would remain invested for the next 20 years. Also, nothing wrong happens to the policy holder during the tenure. In such circumstances, as the age of the life insured increases and the remaining policy term reduces, 'Life Stage & Duration Based' strategy ensures that the sum invested is moved from riskier funds to safer funds over a due course of the time. As you are approaching 60 years, you can plan a graceful retirement since you have reaped benefits from the sum that you invested for the past 20 years 🙂
Under the Life Stage & Duration based investment strategy, the fund value is divided between the following: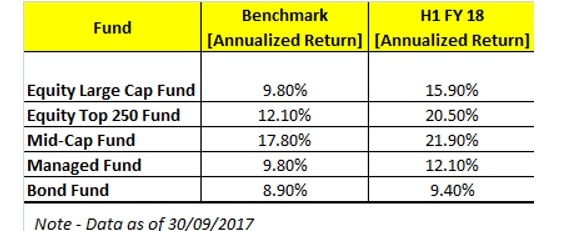 Wealth Plus – Rising Star Benefit
If you are a parent, your child becomes your top priority. You ensure that your child is always happy and (s)he is given the best education so that (s)he can fulfil his/her dreams. Life is uncertain, and hence, it is left up to the parents to ensure that the child's life is not adversely impacted when you are not around. Wealth Plus caters to these customers where the policy holder can avail the 'Rising Star Benefit', where on the untimely death of the policy holder [the parent/grandparent], following benefits are paid:
Lump sum amount [based on age of policy holder] becomes payable immediately
Sum of all the future premiums are credited to the Fund Value
All future premiums waived off
Additional allocation will be added to the Fund Value as and when due
Maturity Benefit becomes payable on maturity
There would be a lingering question – What happens if nothing happens to the Policyholder? In such circumstances, on Maturity, you get the Fund Value. In case the Life Assured dies before the policyholder, the nominee would get either the Fund Value or Higher of the sum assured [whichever is higher].
For more information, click here
Wealth Plus – Closing Thoughts
Let us create a hypothetical scenario – You are around 30 years old and you pay an annualized premium of 1 Lakh. The sum assured is Rs. 10 Lakhs, investment strategy is Self-Managed and Payment mode is Annual. The premium paying term and Policy term is 20 years. With this input, on maturity you would make around Rs. 41.41 Lakhs. This number indicates that Wealth Plus is a ULIP that you can opt for both insurance as well as investment purpose.
Disclaimer: Information provided in the article is based on my research and I do not have any holding in it.