Target announced the fifth cohort of startups to graduate from the Target Accelerator Program. A technology that makes it easier for shoppers to use self-checkout with fresh produce and an in-store digital shopping assistant powered by artificial intelligence were two of the unique solutions to emerge from the latest accelerator program.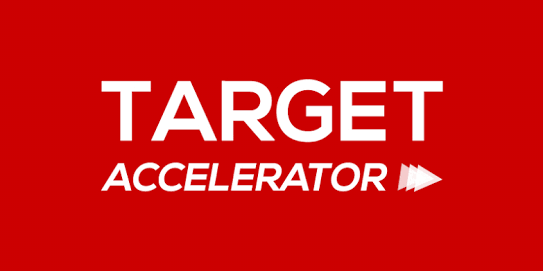 The startups in the fifth cohort – the biggest batch yet – participated in a Demo Day today at Target's office in Bengaluru, showcasing the products and solutions they developed and refined during the four-month accelerator program. The startups focused on areas including artificial intelligence, machine learning, computer vision, natural language processing, analytics and digital experiences.
The Target Accelerator Program, which was launched in December 2013, gives startups a unique platform to develop, scale and test their products in a live retail environment while also accessing Target mentors in India and the U.S. To date, 30 startups have graduated from the program and worked with Target teams across stores, marketing, finance, legal, merchandising, mobile and digital.
All eight of the startups will continue to test their products with Target beyond the program. The startups that presented at Demo Day are as follows
IoT product innovation from India
In addition to the Accelerator program, Target is looking for innovative ideas from Indian startups for Target's Open House, a connected-device concept store based in San Francisco. Open House gives consumers hands-on interactions with new IoT products and services, and provides the entrepreneur community a spot to gather and learn from one another and consumers.
For the first time, a startup from India, Lumos, was selected to be featured at Open House. The startup was selected for Garage, a platform which serves as an area for companies with products that are still in prototype or early go-to-market stages, to showcase their smart products and get real-time feedback from consumers. Successful products from the Garage may be sold at Open House and eventually at Target stores or Target.com.
Inviting startups to apply
Target is now accepting applications for the sixth batch of the accelerator program. Startups interested in applying for the accelerator program or learning more about Target Open House can write to accelerator@target.com