Bengaluru based home maintenance services start-up, Gapoon Online Consumer Services Pvt. Ltd, has raised USD 250,000 in a Pre-Series-A round. The investment is led by Vida Ventures and other independent and seasoned investors including Snehal Mantri, Anshu Bahadur, Partner at Cognizant and angel investors from their previous round Pankaj Kapoor, Director at one of the leading investment banks and Chandrasekhar BV, a veteran in the telecom industry.

Founded in 2015 by IIT Kanpur graduates Apoorva Mishra, Ankita Asai, Ankit Bindal and Nikhil Gupta from IIT Delhi, Gapoon is a one-stop shop for maintenance services. The company has pioneered subscription packages offering annual maintenance cover for homes & businesses resulting in long term partnerships with house owners, developers, property management aggregators, restaurants & retail outlets. It also operates on an on-demand basis for handymen services like plumbing, electrical, deep cleaning, pest control, mason/civil work, etc.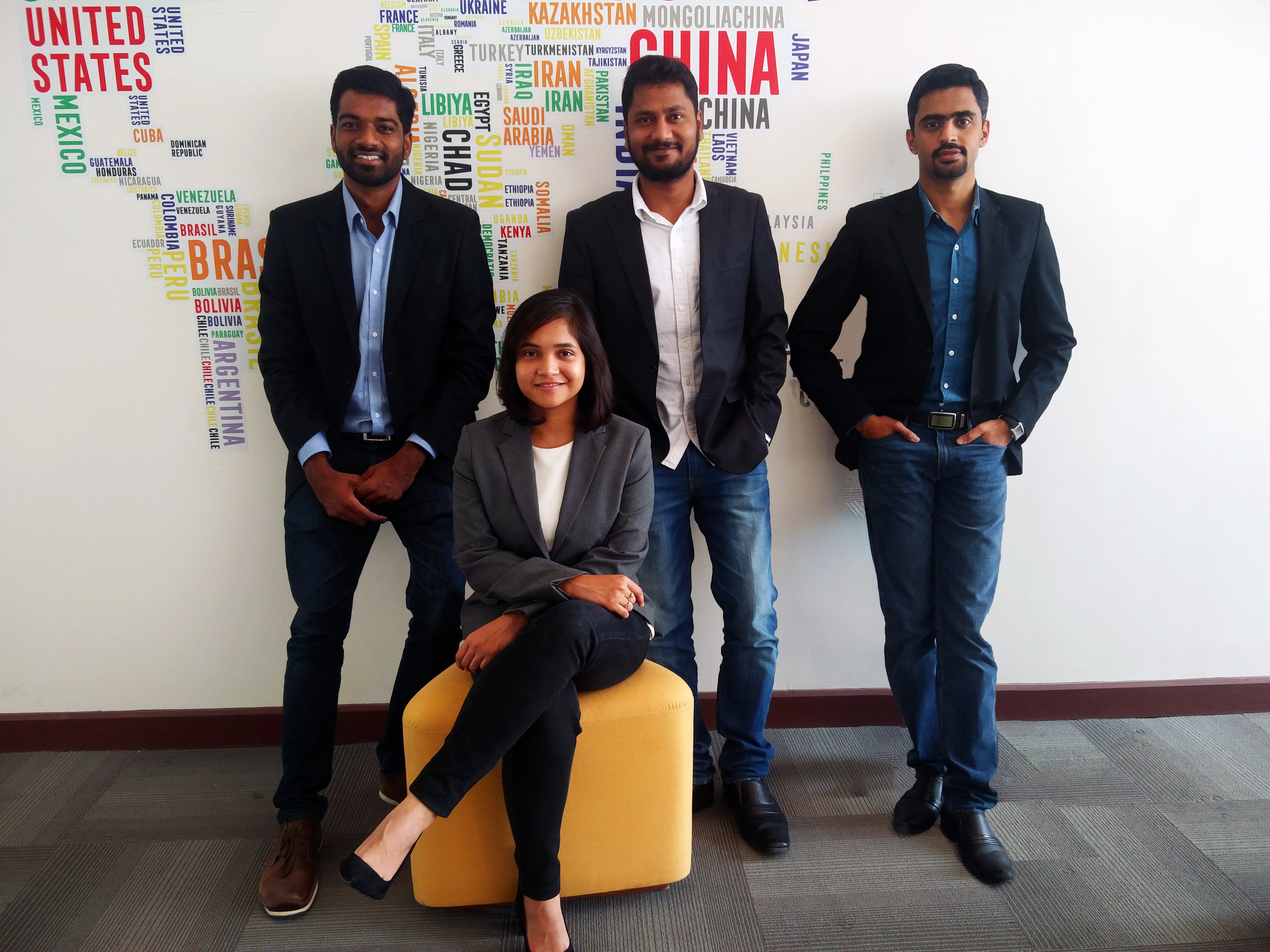 Apoorva Mishra, Co-founder and CEO, Gapoon, said,
This investment comes at a crucial point; Gapoon is very close to becoming the first start-up in the industry to achieve net profitability while maintaining the growth targets. The in-house developed, intelligent mapping algorithm and fully automated system has helped us achieve the favourable unit economics and offer superior service quality to our customers. This investment will be used for new initiatives towards product and technology enhancements. In the coming months, we are focused on penetrating deeper into market segments and replicate the success in other cities as well.
While customers [both homes and businesses] avail the benefits of our subscription product, the vendors earn up to 40% higher compared to other aggregators. This model drives a favourable unit economics which is easier to replicate in multiple cities. I believe this win-win-win model for customers, service providers and aggregators in the only way towards sustainable organisation of this market.
Lead investor, Ankit Solanki, Advisor at Vida Ventures, said,
We have always believed in the opportunity in the on-demand and subscription-based services for property maintenance. It was a question of finding the right balance. Gapoon's technology optimizes all elements of the equation, which are cost of acquiring supply, clients and the cost of servicing clients. This round of investment will enable them to expand their lead in Bengaluru and replicate their model in other demand hotspots across the country.
Apart from the convenience of offering a wide range of services under one umbrella, Gapoon's key features include its year-long warranty on all services, exceptional service quality owing to proprietary attribute mapping algorithm for vendor allocation, and the exceptional vendor training and loyalty program that drives vendors to give their best.
About Gapoon
Gapoon is a Bengaluru-based startup that operates an on-demand as well as subscription-based model for services such as deep cleaning, electricians, appliances maintenance, plumbing, civil, painting, pest control and carpentry. Gapoon has pioneered maintenance subscription packages in India – Gapoon Maintenance Cover [GMC]. It offers a comprehensive solution to any property with unlimited scope of services, trusted professionals, cashless transactions and yearlong convenience.