HackerEarth, a leader in innovation and talent management software have released a report titled Global Hackathon Report outlining the market shares of key regions and sectors contributing to Hackathons. The report was released at IndiaHacks 2017. More than 1000 hackathons, conducted across 75 countries in the world, from 2015 till date have been analysed for the report.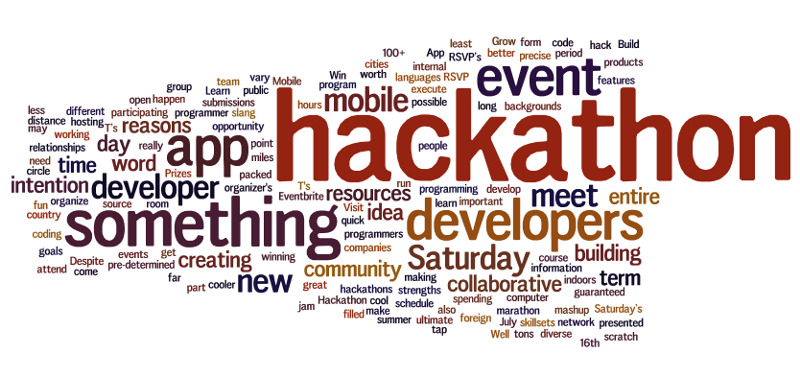 Key findings from the Global Hackathon Report
Hackathon phenomenon catching on world over
Not surprisingly, with 379 hackathons, the US topped the list of countries with most hackathons
India ranks second with 105 hackathons
The list of top cities had no surprise entrants with London having conducted the most hackathons (31), followed by San Francisco (28)
Three Indian cities, Bangalore,  Mumbai and Hyderabad  make it to the list of top 10 cities in the world
Private companies rule the roost
Of the hackathons conducted, almost 50% were hosted by Private organizations in different sectors to develop low-cost solutions, fast-track innovative ideas, and encourage creativity among employees
Nonprofits primarily conducted hackathons for social good or the environment
Public companies and governments use hackathons to build relationships between disciplines, mine data for new useful content, develop new technology approaches, create economic value
Hackathons are not one-off events
According to the research around 52% are recurring hackathons with annual editions.
Women-only hackathons are nowhere near enough, but the report did bring a glimmer of hope
The number of all-female events almost doubled from 2015 to 2016. The study separately analyzed close to 40 women-only hackathons
The report indicates that organizations do understand the barriers—sexism, isolation, condescension, and frustration—women in technology face
The  number of all-female hackathons in 2016 was almost twice that in 2015 and companies have begun to recognize that gender disparity has far-reaching consequences and are making a conscious effort to mitigate them
Domains and themes hinting at new possibilities
Traditionally, hackathons were conducted exclusively in the IT sector. However, in the last decade, firms in sectors as diverse as banking, food, climate, and health care are experimenting with hackathons to address problem-solving and new ways of thinking
Emerging technologies such as IoT, Machine Learning and Artificial Intelligence, and Augmented reality/Virtual reality were among the top domains in the two-year period, reinforcing their positions as potential intelligent and digital disruptors across industries
Mobile app and web development was the second most popular domain.
The most popular domain and theme is Multi-discipline, which comprises hackathons where people [mostly high-schoolers and university grads] were asked to come together to 'learn, build, and share' exciting ideas or creations using any language, tool, or platform of their choice; this category also includes events for which finer details were not made public on their websites.
Cloud and data science were also popular domains at the hackathons
Payment, geo, communication, social, and music APIs were also popular
Universities more keen on encouraging learning than offering cash prizes
It is interesting to note that opportunities from mentors, investors & accelerators/incubators were the most popular form of award at these hackathons
Student hackathons were more about learning and innovative thinking, in no specific domain or theme, than cash prizes and sophisticated gadgets. This hints at a culture where today's academia emphasizes out-of-the-box thinking, providing the students with chances to network and learn
Student-only hackathons are open to all students in high schools and universities; some hackathons also permit participation if a student has graduated recently.

The entire report can be accessed here