Technology is evolving at a very fast pace and our waiting times [in most of the aspects] have become shorter. We want things to be better and much faster as compared to the past. Technology & Automation are acting as major disruptors in each & every sector, be it IT services, manufacturing, etc. since it results in time saving thereby reducing the overall costs!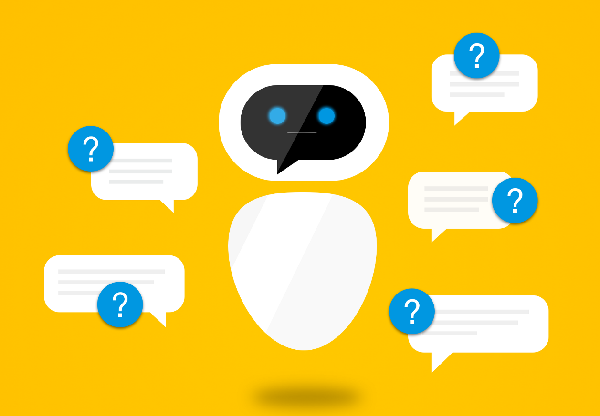 Artificial Intelligence [AI], Machine Learning [ML], BlockChain, etc. are the major emerging trends and many organizations are leveraging these technologies to solve business critical problems. Talking about Chatbots, they are used as an instrumental tool to interact & engage with customers. Chatbots fueled by AI has come a long way in recognizing the content – and context – of customers' requests and questions [Source]. Apart from customer service, one area where Chatbots are making a dent is 'Human Resources'.
HR Chatbots can be quite instrumental in employee on-boarding, answering generic employee queries, collection of employee data, etc. For e.g. When an employee applies for a Sick Leave and the request goes to the HR chatbot [that is online 365 days a year], the request can be accepted/rejected instantly by the HR! HR personnel can be relieved off their mundane & repeated items and focus on more important activities for the betterment of the employees.
Mumbai based startup Cyber Managers Software Services [CMSS] siezed an opportunity in the 'HR Automation' space and have released a number of products to improve the overall efficiency of the HR department, including H# [H-Sharp] which is an HR chatbot. We had a detailed interaction with Godwin Pinto, Business Head, CMSS about the product, problem being solved, future of chatbots in HR landcape, etc.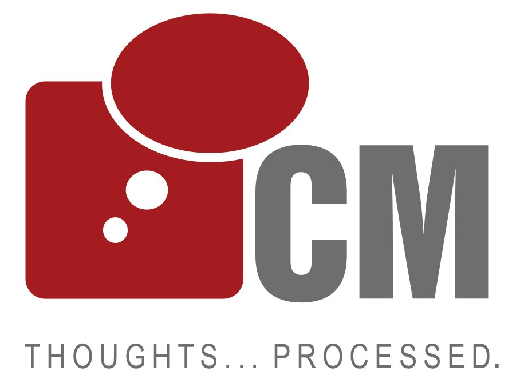 Please give a small brief about CMSS and its founders
Cyber Managers Software Services [CMSS] is a provider of 'totally integrated solutions' in the areas of software products and services catering to HR and BFSI domain. The organization works on an ancient Indian work-ethic of 'Manasa > Vacha > Karmana', meaning 'we commit only to those tasks which we think we can accomplish and deliver upon our commitment'.
The company was founded by Keyur Thakore and Chirag Purecha, who is also the CEO. Chirag co-founded three businesses starting with CMSS, a 150+ member IT Solutions Company while the other three continue to grow in both size and repute.
Chirag dropped out of an engineering college to start CMSS along with a classmate. He has seen CMSS evolve from one of the survivors of the dot com bubble burst in the early 2000 to a niche HR IT solutions and products provider that it is today.
He has also co-founded two other divisions : CogMat, a Digital Media Marketing Agency which has 30+ clients of repute and a growing team of more than 40 & Phyder, a Moblie Application Development which already has the likes of ICICI Bank and RBS in their client list within a year and a half of existence.
Chirag now spends his time overseeing the businesses, helping them learn from experiences and giving occasional lectures at engineering colleges from product design to coding.
What are some of the core products of CMSS and how it is changing the HR landscape [via its HR centric software applications] ?
All our products are designed to make HR transactions more engaging for an employee at a very large scale. Currently, our products are used by some of the largest organizations in India and is helping them in identifying and managing talent through e-Ncompass and e-Nhancer
Provide contemporary Mobile interface to their existing legacy and bespoke systems thus, increasing usage and acceptance and transacting on the Go through H# and e-Ngage.
Some of the key products are the following:
e-Ncompass – A semi-customizable 360 degree feedback tool to measure training needs by conducting feedback from peers, subordinates and superiors.
e-Nhancer – A continuous feedback and performance management tool to record and aid review processes. It also helps identify and manage talents within organization.
e-Ngage Mobility – A platform to facilitate single unified mobile interface to multi third party systems.
H# – An HR chatbot – A conversational platform with AI and ML capabilities to perform self service in human like form.
Every sector is now touched by technology e.g. AI, ML, Data Intelligence, etc. including Talent Management, how has been the transformation of HR when Social & Digital Data are the key data points in hiring ?
Recent years has seen significant adoption by HR for social data, not just for employee profiling but also for internal communications and networking through tools provided by major social platforms e.g. Facebook workspace.
What were some of the key problem areas that your team encountered thus giving rise to H#
– Navigating through and getting individual profile specific answers from large policy documents was always cumbersome to employees
– There were multiple touch points/applications to access various HR IT systems which requires employee familiarity with varied interface
– Repetitive queries to HR help-desk was one common areas that needed automation
Can you please touch upon the key features of H# [The HR Bot] ?
H# is a bot specifically designed & trained for employee engagement. Some of the key features include:
Individually tailored policy queries
Automate most frequent queries raised to and resolved by HR help desk
Form based routine transactions like leave, muster, expense, etc application facilitated through conversations
Ready connectors for communication systems like Yammer, Facebook Workplace, Skype, WeChat, Lynk, etc
Self learning algorithms
What is the revenue model of H# and whether it can be used by large sized corporations ?
H# is a premium solution without limitation on number of users. It is available as cloud and on-premise solution. It is designed and tested for large scale transactions and is been successfully used by large sized corporations
When it comes to chat-bots/AI, the application of that bot becomes limited since there are language constraints [English/Hinglish language],varied sentiment analysis and more, how effective is the AI, NLP, etc. behind H# to handle such varied scenarios ?
H# being closed domain bot. We have limited the control on responses that it can respond. However, information obtained for context where bot tires out is recorded for future training.
Can you name some of the existing customers of H# and how has the response been so far ?
Well due to client agreements naming them would not be possible. There has been a positive adaption when it comes to specific information retrieval from large documents, which is seen as a time saving factor. e.g. What are the privilege leave policy applicable for me?
Does using the H# chat bot mean that major part of HR, especially ones dealing with leave, etc. department can be replaced with H# chat bot or both of them need to co-exist in the HR eco-system ?
H# is designed to aid HR professionals at their job and not to replace them. Of all domains, HR is the one where co-existing is indispensible. The bot therefore does not replace HR personnel, rather it reduces their efforts resolving mundane and repetitive tasks which can be automated. H# provides them with an assistant who is expert on the knowledge of policies.
Can you comment on approximate savings in OPEX that a company using H# for its HR & salary needs would make vis-a-vis hiring a physical HR ?
All of our products are low on infra footprint and built on opensource softwares. Therefore, they require a minimal CAPEX. On the OPEX it would help organization save substantially on helpdesk and training operations.
Do you have SDK of the H#, if not, are there any plans in future to release the H# chat-bot SDK so that third-party developers can build apps on the platform ?
SDK is available as a part of the core product to implement in their HR touch points. These include Facebook workplace, Yammer, Slack, Flock, Lynk, Android, iOS and web. However, the product design does not restrict the developers from enabling H# on to any other bot enabled platforms.
Which are some of the existing competitors of H# and what are some of the stand-out features as compared to other HR chat-bots ?
A search for bot will give you a flood of companies offering the solution and most of these are built on existing AI like WIT, AI, etc. However H# is built and trained specifically for the HR domain with its own on-premise AI and is integral with any existing core systems, therefore we do not see other chat bots as direct competitors of H#.
Apart from HR Chatbots, what are some of the key technology trends you observe in the HR space ?
Adoption of technology within HR is on a swift pace and the availability of most of the solutions on cloud has helped organizations try and implement solutions faster with minimal risk. Analytics in the field of talent and performance management, collaboration tools for real-time performance management, unified interfaces, cloud solution integrators, AI based automation, etc. are some of the areas which would see a lot of interest from organizations in the HR Space.
That said, one technology trend where most organizations are focused on is mapping social data points to candidates/employees. This is for the existing & new recruits, where data gathering and identifying trends and patterns could be of utmost importance to organizations in taking decisions.
According to you, what are some of the key HR functions that can never be replaced by a bot e.g. Off late there has been lot of pink slips being handed over to employees in service based companies, such scenarios require human touch that can never be replaced by HR chat bot.
Human interactions involve understanding the sentiments and emotions. There are occasions where systems cannot have the same impact as a human conversation does. Some of the processes which will always need the human factor are Induction, Exit processes, Performance review discussions and Resolving grievances. Bot can definitely aid these processes, but again, it will always require a human involvement.
We thank Godwin Pinto for sharing his insights with our readers. If your organization is planning to adopt the more tech-savvy route to HR functions, than you should give H# a try. If you have any questions for Godwin or the CMSS Team, please email them here or share them via a comment to this article.