Internet of Things [IoT] has become one of the most popular terminologies, especially when the discussion is about creating an overall connected eco-system. As per a report by Gartner on IoT, there might be around 20 billion connected things by 2020. Things in IoT would not only be limited to smartphones, PC's, etc. but also extend to objects like vending machines, connected cars, agriculture equipment's, manufacturing equipment's, etc.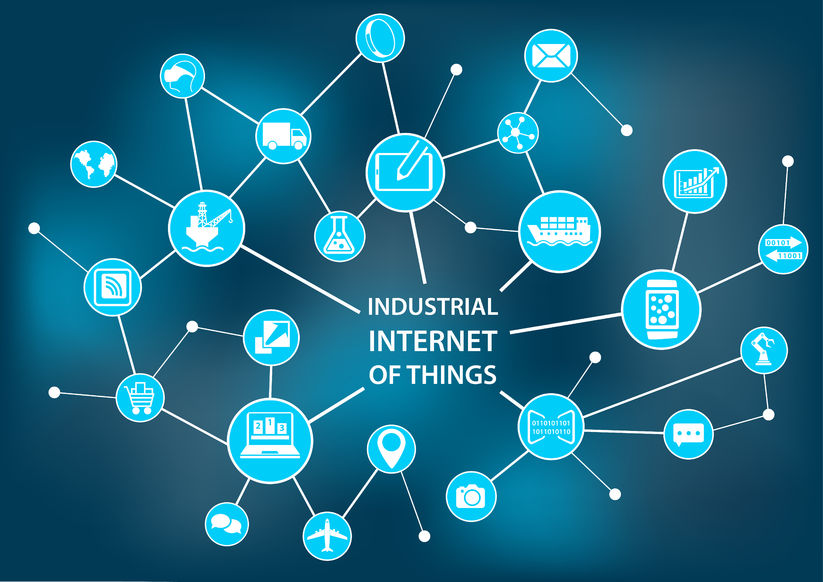 IoT has been instrumental in the creation of new business models, transformation of businesses to the digital front and helped enterprises improve the overall operational efficiency. Though there has been a lot of discussion about the growing usage of IoT in the consumer devices, it is playing a very important role in the transformation of the Manufacturing industry, also called as Industrial IoT [IIoT].
In simple terms, Industrial IoT harnesses the power of data by amalgamating it with Machine Learning, Artificial Intelligence, Big Data, M2M Communication, etc. thereby improving the overall productivity and quality in an industrial setup. From smart manufacturing to home automation, Industrial IoT is shaping enterprises for a connected future.
Indian enterprise Sasken has deep-rooted expertise in industrial analytics that enables smart services through data ingestion, data processing, and actionable insight generation. It has various offerings for enterprises looking to capitalize on the IIOT wave. Today, we have a chat with Ram Ramaseshan, Senior VP & Head, Automotive and Industrials Business Units, Sasken Technologies Limited about IIOT, trends & challenges in IIOT, how enterprises can leverage the power of IIOT, etc.
What are some of the drivers of growth of the Industrial IoT [IIOT] eco-system?
IoT has catalyzed the tapping of existing data faster and in significant volumes. IoT is one of the key factors that have pushed the adoption of digital transformation. When IoT technologies are applied to the manufacturing industry, we call it the Industrial Internet of Things. Industrial IoT continues to disrupt the way machines and human beings collaborate. Some of the drivers of growth are:
Availability of relevant and economical wireless connectivity technologies
Decreasing cost of hardware components such as Sensors, g/w and software components and in addition, cloud storage, analytical tools
Emergence of more robust IoT platform such as Thingworx, Predix, etc.
Standardization that would allow aggregating data for decision making
What are the use cases and industries where you see the massive traction for IIoT?
Increasing adoption of the Internet of Things presents manufacturers with tremendous business opportunities. And, through a connected factory setup, manufacturers can effectively gather and apply insights to monetize these opportunities. Today, the IoT-driven Industry 4.0 solutions are helping businesses to improve productivity, reduce operating costs, and enhance worker safety. Reduced cost of ownership is one of the major benefits linked to IIoT. Some areas where IIoT will see major traction are:
Logistics in general, especially high-value shipments
Security and surveillance systems
Asset Performance management for safety and reliability of equipment
Energy sector such as wind turbine, solar power plants, Oil & Gas monitoring, etc.
Remote management of assets
How can executives at industrial companies exploit the revenue-generating opportunities of the IIoT?
The adaptation of IIoT is not an alternative but an essential tool for survival and success in today's time. Since technological advancement is directly proportional to enhanced profits, every firm, be it large or small, must work towards the achievement of complete digitization and must also empower their workers with the necessary skills. A few things executives in Industrials sector can keep in mind are:
Productivity/utilization of equipment can be increased thus increasing revenue
Implementation of IIoT can help reduce downtime thereby increasing revenue
Wastage can be reduced and quality can be improved
Allowing machines in sequence to be connected thereby moving to silos to better utilization of capital assets
What are some of the key challenges [be it technical, infrastructure, security, etc.] that your team encountered while implementing IoT/IIoT solutions?
The Industrials customer, today, has some really challenging needs that include decreasing operational cost, increasing productivity and quality, and ensuring the interoperability of information technology [IT] and operational technology [OT]. Some of the challenges that we at Sasken have helped solve in the recent past are:
Unavailability of a single tool/platform which can provide easy installation and maintenance of IIoT system
Right connectivity solutions as there is no one size that fits all
Convergence of IT & OT is difficult as the lifecycle of both technologies varies by default
Concern over security/cyber-attacks
Managing data coming from disparate systems becoming a deterrent to IoT implementation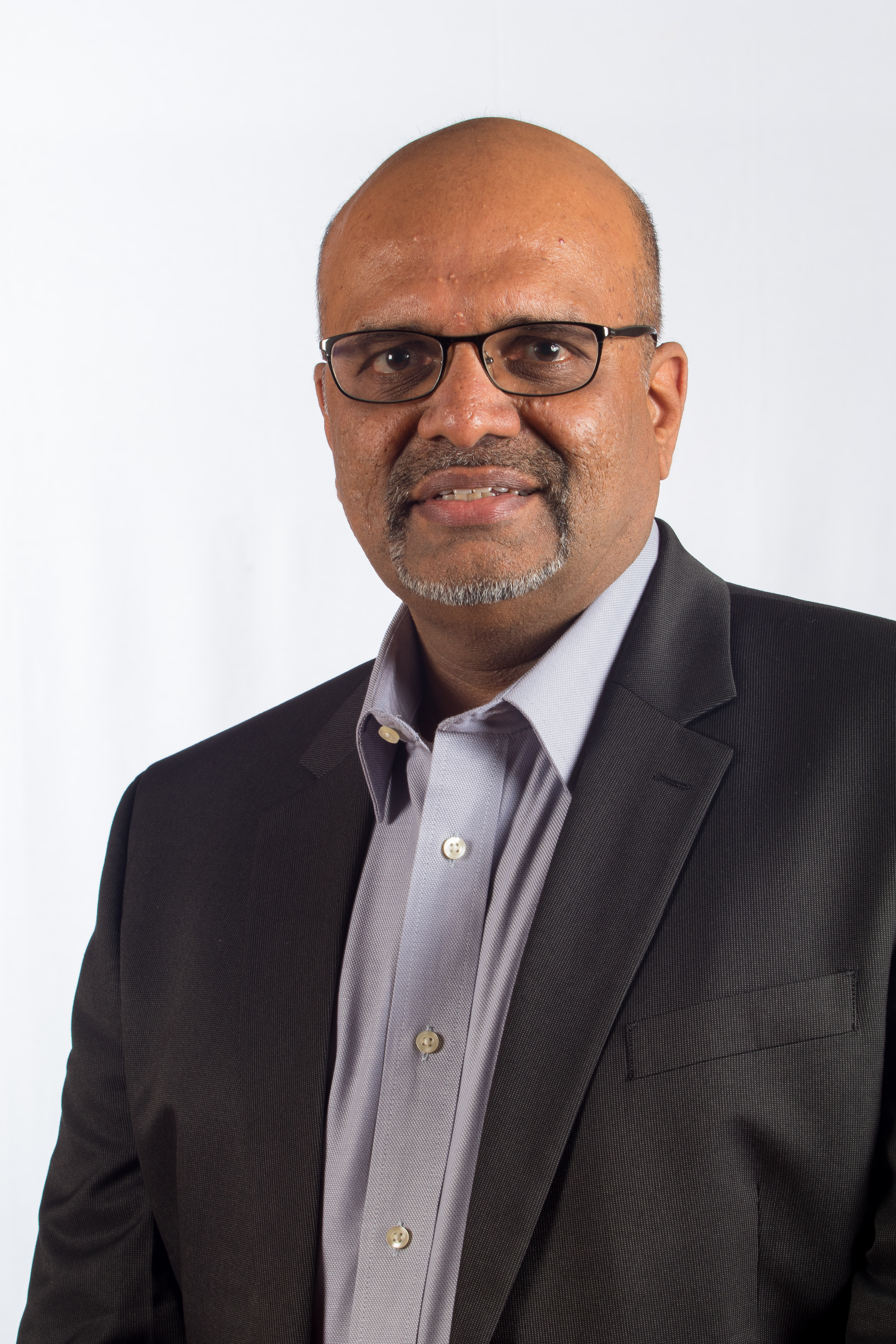 Which are some of the emerging technologies with the rise of IoT and AI in the area of Industrial Automation?
The introduction of IoT in the Industrial space heralded the advent of expanding connectivity, more digitalization, utilizing cloud infrastructure, and newer business models. The implementation of IoT and AI in the Industrial landscape is giving rise to technologies such as machine vision, machine learning, sensor automation, mesh networking with short range communication protocols, and wearable technology such as the smart helmet.
From an enterprise customer's perspective, how much savings/reduction in OPEX will an industrial enterprise get when shifting to an IIoT solution?
Market research shows that 86% of maintenance is reactive [too late] or scheduled [unnecessary] and typical maintenance practices have not changed much over the years. This could be attributed to the unavailability of tools robust and mature enough to fundamentally improve maintenance practices. At present, the most asset intensive industries follow scheduled [time/usage based] preventive maintenance practices. This practice still does not eliminate the possibility of unscheduled maintenance and catastrophic failures. So companies are trying to make their operations reliable and ensure optimal performance at a lower maintenance cost by predicting and preventing failures in a timely manner.
As per The International Society of Automation:
5% of plant production is lost annually due to unplanned downtime
$647 billion is lost globally by manufacturers across all industry segments
Being able to predict the health of an asset on a continuous basis and avoiding the OPEX spent on regularly scheduled maintenance can bring down the OPEX by as much as 50-70%. E.g. being able to predict the health of a rolling stock can avoid bringing the rolling stock back to the yard for regularly scheduled services and this can result in significant cost savings to the rail services as it can now run those many more trips.
What is the role of wearable technologies, AI, machine learning, etc. in shaping up the entire IoT industry [be it IoT or IIoT]?
We see them as the important building blocks for the realization of IoT/IIoT for:
Safety
Remote management of assets
Collaboration for decision making
Intelligent Alerts and Events management
Condition based monitoring, in its true sense
are some of the applications we see being realized through these technologies.
Who are some of the customers, industry partners of Sasken for its IIoT business?
Some customer problems that Sasken is trying to solve include enabling legacy controllers by ensuring compatibility at the shop-floor and control-level, asset management, and using AR and virtual reality (VR) to make field service operators more effective and efficient. These are complex problems and require reliable and proven partnerships.
Sasken has partnered with the following companies to solve such complex business challenges:
PTC ThingWorx
Intel
Qualcomm
TI
Smartrac
QNX
Can you share some thoughts about Digital India [particularly Housing For All] and what are the challenges if 'Smart Housing' needs to go mainstream?
Digital technologies including smart devices [e.g. smartphones and wearable devices] and cloud computing applications have emerged as catalysts for rapid economic growth and consumer empowerment across the globe. The emergence of smart devices is the key to the vision of a Digital India. The Indian government envisions transforming our nation and creating opportunities for all citizens by harnessing digital technologies and to empower every citizen with access to digital services, knowledge, and information. Mobility, Analytics, and Cloud are the foundations that will enable the Digital India visions of providing 'e-governance and services on demand' and 'digitally empowering citizens' and support the social inclusion schemes being launched by the government. Here IIoT can play a major role in the government's Digital India vision by digitizing the government initiative and tracking systems.
The Andhra Pradesh Government's dashboard is a good example of what we can achieve with the implementation of IIoT. This will enable government schemes to become more transparent thereby reducing spillage and corruption. With respect to Housing for All, smart lighting, drinking water, drainage systems, and security can be managed much better through IIoT implementations. The wastage of electricity and water can be monitored and prevented through smart metering and lighting solutions for electricity and water.
What are some of the data security measures and energy efficiencies within smart building and home automation services?
Smart Homes will provide increased flexibility of energy consumption with smart energy management. The user will be able to control HVAC and lighting remotely from his smartphone. This will result in reducing the load on electrical grids thus bringing down the need to use expensive generators.
The typical challenges continue to be security of the data and information, interoperability issues, complex systems trying to talk to each other, evolving standards, etc. More importantly, the world is still not a full-fledged connected place; there are infrastructure issues which have to be fixed first for IoT to become a reality. The good news is that the whole industry is working towards addressing these aspects.
How important is a requirement for Open architecture, shared platforms, etc. for the growth of the entire IoT/IIoT eco-system?
One of the challenges in implementing IIoT faster is the non- interoperability between industrial devices from multiple vendors. In order to make the implementation easier for end users, it is important to have an open architecture, shared platform, etc. in the IIoT eco system. This will help the existence of multiple vendors and healthy competition thereby enabling customers to achieve better value.
We thank Ram Ramaseshan for sharing his insights with our readers. If you have any questions for Ram about IIOT, How your startup/enterprise can leverage capabilities of IIOT, etc. please email them here or share them via a comment to this article.