HackerEarth is set to host a series of hackathons to commemorate the 70th year of India's Independence. The hackfest will comprise of four hackathons, which will cover diverse themes like democracy, health, women empowerment & civic society. HackerEarth is inviting all developers to start a digital revolution by building smart and intelligent solutions for a better nation.

Through these hackathons, HackerEarth aims to encourage the use of technology and the power of computers to bring about a social change. These hackathons are a part of the company's CSR initiatives which focus on building innovative solutions that can strengthen democracy, empower women, and bring transparency in governance. The solutions can also help in improving health and civic facilities.
The initiative aims to bring together government bodies, NGO's, corporates and citizens to work towards a common goal of building a more vibrant and responsive democracy, through the power of technology. These hackathons will also bring together people with diverse backgrounds and skills to unite around a common cause and promote fairness, openness, and equality.
The first hackathon in the series starts with HackoCracy [#HACK4HAQ] on 15th August 2017 and will be a 24 hour-long code fest. The hackathon has four themes:
Democracy [Political transparency] – India needs solutions that make it easier for its citizens to be heard by their representatives. The solutions should reach out to the remotest corners of the country so that the people are more that can keep people informed and there is an increased participation in elections and government affairs.
Media [Fake news and Free press] – We need tools for fact checking and helping people decipher fact from fiction. We need tools to ensure the 'freedom of the press' holds for those who are attempting to bring the truth to the public.
Corruption [Bring to light the corruption around you] – Solutions are required to ensure that the misdeeds are exposed promptly. It is also required to help control its spread and reach so as to completely purge the system of corruption.
Society [Create a social impact] – We need solutions that will ensure freedom from many social ills such as unemployment, homelessness, child labour, etc. These solutions should make India a better place to live in and trigger a socio-economic change.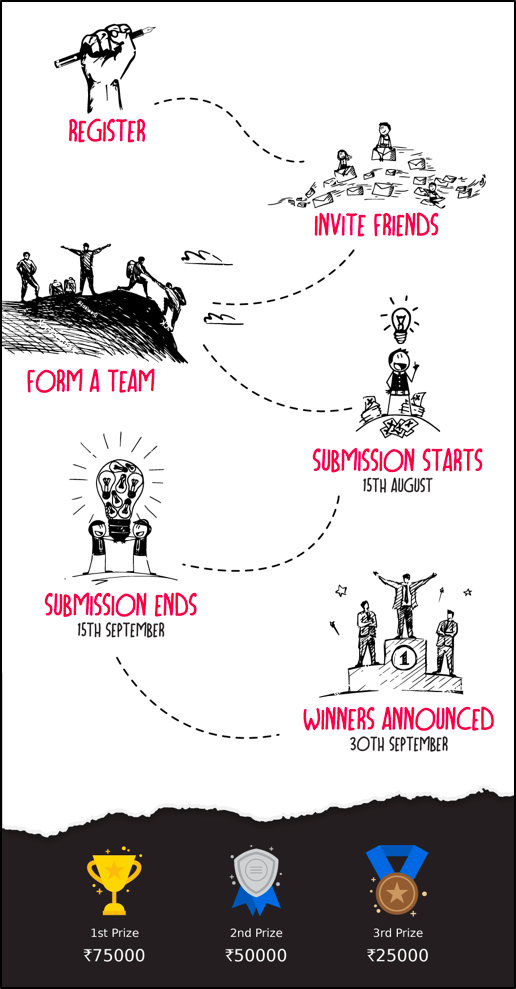 The results of this hackathon will be announced on 30th September and the top three winners will be awarded a cash prize of INR 75,000, INR 50,000 and INR 25,00 respectively.
Vivek Prakash, CTO and Co-founder, HackerEarth said
Technology is a great balancer and can bridge the gap between the civic authorities and citizens. Through these hackathons we want to encourage developers to build solutions that can bring about a socio-economic change in the country, which is the need of the hour.  With each hackathon we would ideally like to create at least one workable solution that addresses issues which are plaguing our nation.
For more information, please visit Hackocrazy Page